The young players promoted as part of the ATP's NextGen campaign have made their mark but the established players are saying not so fast boys.
A few years ago, the ATP went full bore on the NextGen concept. Men's tennis was producing some very exciting talent and they were making some inroads on the tour and it was an opportunity to showcase these young guns of the sport. 
They were given their own season-ending event, the NextGen Finals which have been played in Milan and the confidence a lot of them were showing was highlighted with some wins over the established stars. Even the Big 3 and Andy Murray had felt the effects of their power.
Still there was not quite the consistency with their results. Novak Djokovic, Roger Federer, Rafa Nadal were still winning the titles that mattered even though there had been some inroads.
Djokovic, Federer, Nadal welcomed the newcomers. They were just as happy to use their skills against the new kids on the block and at the same time viewed the rising players as important products to take professional tennis into another era.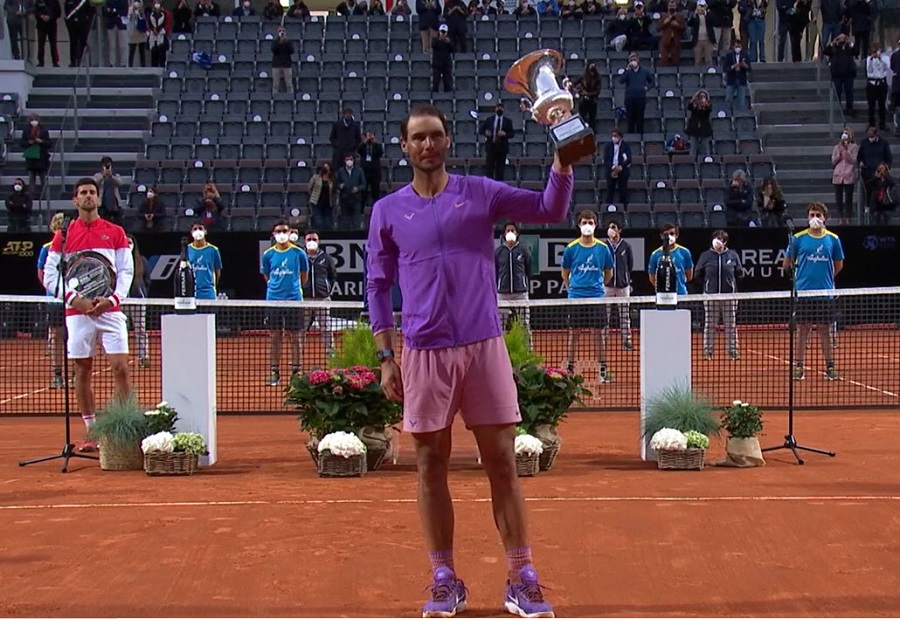 The four (Andy included) most successful players of the last 20 or so years were not slowing down (other than Andy with his injuries) but they understood at some time in the future there would be a transition.
The last 18 months has seen the likes of Domi Thiem, Daniil Medvedev, Stefanos Tsitsipas, Alexander Zverev, Andrey Rublev and more recently Jannik Sinner, Matteo Berrettini and company started to steal an element of the limelight. Thiem won the US Open, Zverev, Tsitsipas and Medvedev claimed the ATP Finals and/or ATP Masters 1000's, Sinner and Berrettini reached big finals, etc. 
They were getting their fair share of the spoils.
Novak and Rafa and Roger were frequently (actually constantly) asked about these guys. They provided polite responses and always added that they themselves were still around. Maybe the questions were starting to wear a bit thin.
On court during his acceptance after losing the Internazionali BNL d'Italia final to Nadal, having beaten Tsitsipas and Lorenzo Sonego, Djokovic had the quote of the week which had all laughing: "We are reinventing the NextGen. Rafa, myself and Roger, we are the NextGen." In other words, we are still here, don't even come close to writing us off.
While all these young players are hungry and they have pushed the established stars, there still needs to be even more consistency from them, especially at the majors.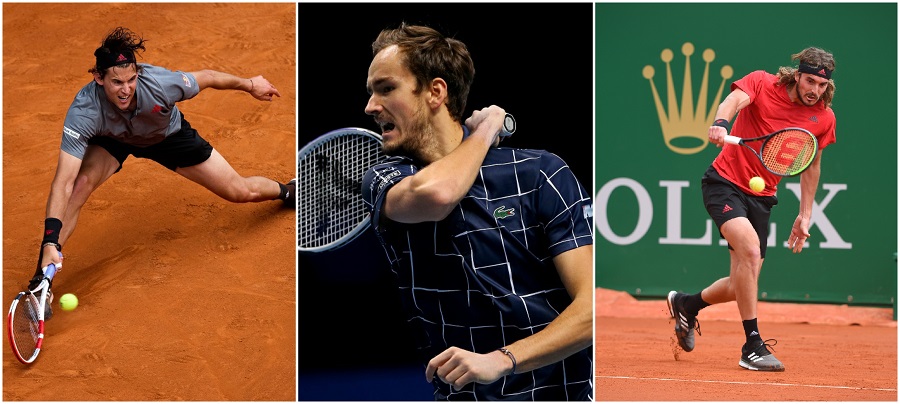 "They have definitely the quality to reach the heights for major tournament trophies," Djokovic said, "but I just think Roger, Rafa and myself have managed to always play our best tennis at Slams. We have the experience of knowing what to do, how we can win matches in best-of-five on different surfaces. I think that's made it more challenging for guys that are in the next generation, up-and-coming.
"How long is it going to take for maybe Zverev or Tsitsipas or Medvedev to do the same? I don't know. But they seem awfully close, but hopefully not so close. I don't source my motivation from there. I have a lot of respect for anybody really, young guys, older guys, whatever. 
"Roger, Rafa, myself are still there for a reason. We don't want to hand it to them, and we don't want to allow them to win Slams. I think that's something that is very clear. Whether you communicate that message or not, we are definitely sending that vibe out there. I'm sticking to that."
A smiling Medvedev agreed: "When Novak says he's not gonna hand anything to somebody, I believe him. I'm not gonna say I don't trust him. I trust him."
Let's see if anything changes at Roland Garros.