For a long time China's women tennis players had all the attention. That is now changing and the men are rising writes Craig Gabriel.
A few years ago, an American with deep roots in tennis and who lives in Shanghai and who was one of the two people to develop the highest levels of professional tennis in China, once said that it was not a matter of if China would gain global recognition with men's tennis, but it was a matter of when.
Charles Humphrey Smith cut his teeth on tournaments in North America and with his business partner Michael Luevano could see the potential for tennis in China. The highest levels of government enjoyed the game and there was an element of it being a status symbol. Chinese women players were beginning to find their place on the tour and that helped develop that side of the sport.
On the men's side, sport was more inclined towards traditional sports the Chinese knew but then in 1998 Smith and Luevano developed the 250 level tournament, the Heineken Open, but they could see a bigger picture. They had the support of the local Shanghai government because they too wanted this incredible city to gain greater recognition.
In 2002 the partners staged the season-ending championship, then named the Tennis Masters Cup (now ATP Finals) and the sport and city gained greater recognition. From 2005 to 2008 the tennis family gathered in Shanghai for further editions of the Tennis Masters Cup and Roger Federer became revered as a god.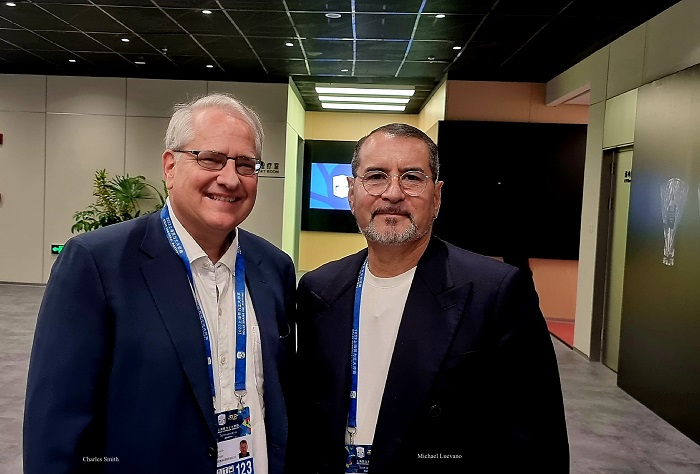 Young Chinese men players had had a seed planted. Charles Smith could see the shoots starting to sprout. The enthousiasm from him and Luevano to stage a permanent big tournament in China and specifically in a city as cosmopolitan as Shanghai, was supported by the late Brad Drewett, first in his role as head of the ATP's regional office and then as head of the entire ATP. Brad by the way was the leading figure getting equal prize money accepted at the majors where it was not the case.
From 2009 the Rolex Shanghai Masters came to fruition. The unique and incredible stadium, Qi Zhong which was built for the Tennis Masters Cup became home for Asia's only Masters 1000. It gave the men players of China a massive opportunity and now that is showing on tennis' world stage. This was where they could see all the sport's iconic players in one place -Federer, Nadal, Djokovic, Murray and so on.
"My first memory was when final eight was here," China's No.1 player Zhang Zhizhen said. "That's long, long, long time before, and then it become the Masters. This year it is first time it is two-week Masters. Like it's big one.
"Now, I have high ranking, but from my side I want to have a title. I wish I can have one title for the tour. I still have many things I need to do. You keep trying to do the best what I can do and hopefully other Chinese players can catch me."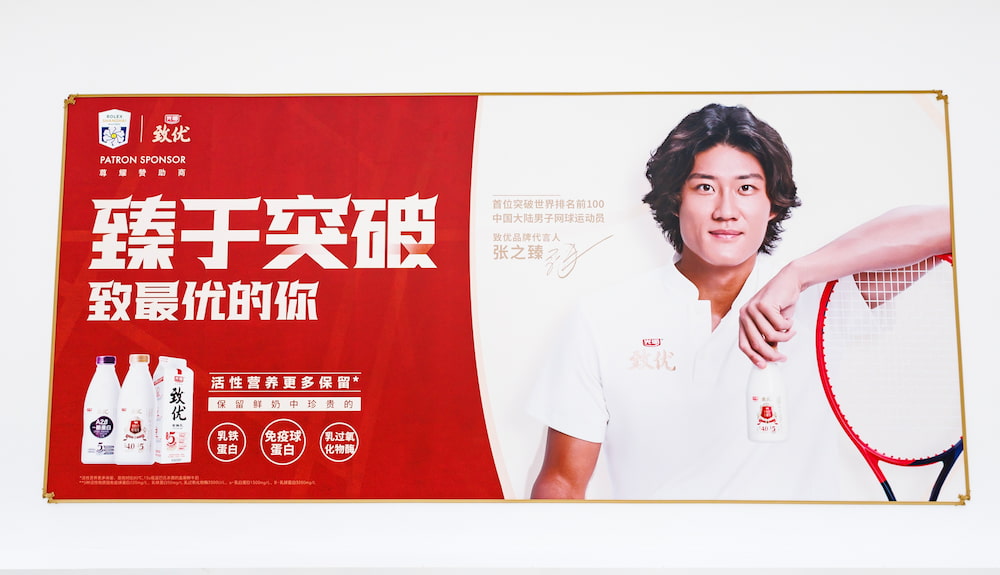 From those shoots that develop from the initial seeds, it is obvious from what Zhang says men's tennis in China has really blossomed. This year's Rolex Shanghai Masters marked the first time Chinese players had direct acceptance into the main draw purely because of their ranking.
The fans have been flowing into Qi Zhong Stadium. Before it was to see the international stars and while that will never change, they are coming in equal numbers to see their own players. Zhang Zhizhen, 18-year-old Shang (Jerry) Juncheng, Bu Yunchaokete, Te Rigele. At the time of writing two had advanced to the second round with wins over experienced players such as Richard Gasquet and Miomir Kecmanovic.
The fan recognition of the Chinese players has been outstanding and that has brought them endorsement opportunities and given the players a bit of shy amusement to see their images on consumer products as well as tournament billboards.
"I was pretty surprised to see my photo everywhere, there's one at the milk shops; there's a big face of me. Everyone see me and say, 'man you are everywhere'. I didn't see it, but they say it is also at the airport," Zhang said. "I see my picture on the milk bottle. This is a pretty good feeling. It's a different feeling. It gives me a warmup for becoming a top seeded player and the feelings coming from that."
The Chinese say, "may you live in interesting times", it is certainly the case in Chinese tennis.