The French Open will be missing a major identity but while we would all love to see Rafa Nadal on court at Roland Garros, Craig Gabriel writes the tournament, and the sport is bigger than any one player.
The vast majority of tennis observers feel that this Roland Garros is going to be a strange one as an important component for the last 18 years will not be stirring up the red dust that billows when a player slides into a return on the clay courts. There will be no Rafa Nadal. Every year since his first appearance in 2005 he has played the most important clay court tournament in the world. That first year he gave the sporting world a taste of what was to come.
Rafa defeated Argentine Mariano Puerta 6-7, 6-3, 6-1, 7-5 for the first of his staggering record of 14 titles on Court Philippe Chatrier. In 2016 he withdrew in the third round because of injury but apart from that he has lost just three times, to Robin Soderling and twice to Novak Djokovic. Rafa has never lost a final at the French Open. How many other multiple finalists at any one of the four majors can boast such a record?
So, yes, it will be strange not to see him darting in zig zag fashion after the coin toss to the baseline, or placing those drink bottles so very precisely and turning them a fraction of a centimetre so that they are absolutely exactly how they were when he placed them on the ground in front of him the first time he placed them down before the match started.
Had my 99-year-old aunt been alive she would have been devastated to hear the news that Nadal had pulled out of the French. She was besotted by him and as far as she was concerned no other player in tennis, not just men's tennis but tennis period, could hold a candle to "my Rafa". "He's gorgeous, he is," she would say.
A lot of fans would have similar feelings and views. It is not Roland Garros without Rafa Nadal. But such a day was always going to come. No one plays for ever. Last year it was Roger Federer at the Laver Cup in London where tears were flowing from the Swiss and the image of Federer and Nadal blubbering away was quite a moment to savour.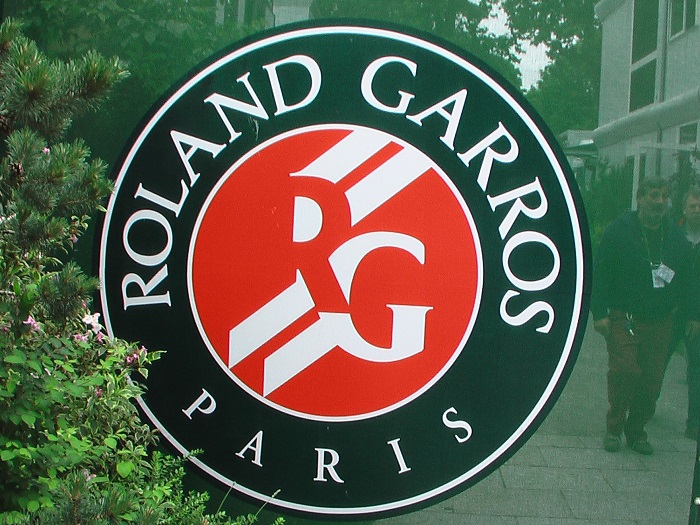 The tears have not quite started for Nadal, but next year which he has said will probably be his final year on tour, is likely to see the emotional farewell scenes that enveloped the Federer auf wiedersehen, replayed.
Anyone missing Nadal enough could probably go visit his statue at Roland Garros and imagine what might have been, but while there will be talk of his absence maybe for the first few days, that discussion will fade to the background as the action intensifies around the grounds.
No one player is bigger than the game itself, Nadal may come close with regards to the French Open, but he would probably be the first to say he is not bigger than the championship just as Federer or Martina Navratilova, Stefanie Graf or Bjorn Borg were not with their records. 

There will probably be some small minds who will say because Nadal is not there, whoever wins the Coupe des Mousquetaires will likely have an asterisk against their name because they did not have to play the great Nadal on his "backyard" court. Such narrow minded comments would be total hogwash.
Players come and players go and this year one of the young guns led by Carlos Alcaraz is likely to create a Roland Garros mark. Even if Nadal was in the field, his lack of play would have still made Alcaraz the favourite. The younger Spaniard is bound to draw attention and one never knows what stories will surface that will envelop the mind and assume the attention around the facility. Because the tournament had not started, Nadal's withdrawal was big news, but it will likely be different when they start hitting balls.
Furthermore, with the women's side of tennis creating more than modicum of interest because a rivalry is developing between Aryna Sabalenka, Iga Swiatek and Elena Rybakina, there will be plenty of focus on across the 15 days of action. 
Yes, Rafa will be missed, and he will miss being there more than anyone, but we will wait to hear how much of the action he would have watched, in between sailing his yacht and enjoying the time with his young family.