Tennis has staged two-week tournaments for decades, but players are not happy with the debut of more tournaments that have expanded draws and extended days writes Craig Gabriel.
It's often said that a week is a long time in politics, but it seems all of a sudden two weeks seems to be a long time in tennis, or so some players are suggesting. This year has seen the debut of some previous weeklong events go to two weeks; a change devised by the ATP. 
It seems strange that some players have questioned the merit of the change. The concept of a tournament that is a fortnight long is not new. Put the four majors to one side which are played over 14 days, or in the case of Roland Garros 15 days, there were still two other tournaments played for approximately that length of time the BNP Paribas Open in Indian Wells and the Miami Open. So, why the fuss? Well, it is a case of human nature; people don't like change.
"I'm not a big fan. I'm not a big fan" Ons Jabeur said. "I prefer that the tournaments stay the same. That's probably also good to rest, but I don't think it's good for any of us, not you the journalists, as well.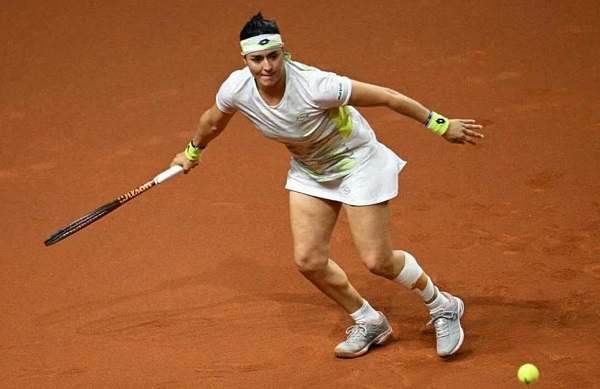 "I don't know what's going to happen. I think a lot of players are talking about it. I think it's better to get the facts straight and talk more to the WTA about it, but definitely I can say that 90% of the players, they don't agree with it. Let's see what's going to happen. I mean, what we try to do is make our sport better. This doesn't help at all."
But why is it not better? That is the question. The new format is not different to Indian Wells and Miami and players embrace those tournaments as they do the Australia Open, Roland Garros, Wimbledon and the US Open. Isn't it expanding the opportunities for players? Certainly, one thing that was picked up on was that if you lost early at one of the new two-weeks tournaments there was not another tournament to play. It was a point Casper Ruud made.
"I think for me, when I lost early (in Madrid), it's easy to say I would like to play something last week," Ruud explained. "I know that the ATP is trying to work on some options for the coming years to see for top players who lose early, if they can have another tournament to play between tournaments because it is two weeks in between which can be a little bit long for players just in the middle of the clay season to have two weeks off.
"I can only blame myself because I lost early. I would obviously like to do better in Madrid than I did. But if you lose early, you lose your first match in Madrid, it is two full weeks before you play again in Rome, which can be a little long.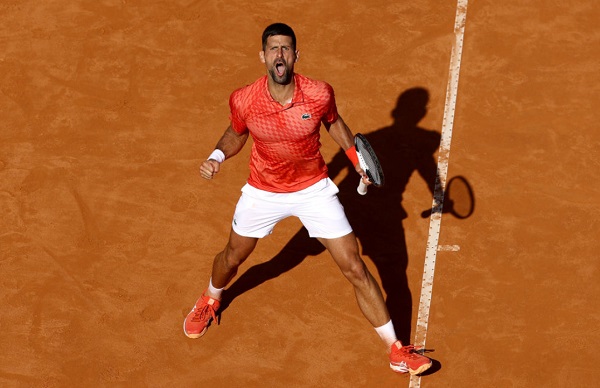 "At the same time the year is so long anyway, to have a little break, to go home for me was very nice. I hadn't been home very much since February anyway, so it was a nice, nice opportunity to go home a little bit."
Iga Swiatek says that the big difference between newly installed two-week events like Madrid and the Internazionali BNL d'Italia in Rome and the majors is that the seeds get a first-round bye. Err, but that's the same in Indian Wells and Miami so, again, what is the difference?
"Well, on Grand Slam you feel this totally different vibe of just being on the most important tournament," Swiatek said. "Even when we say that we're treating every tournament the same way, which I'm trying to do, for example, then for sure on a Grand Slam I feel little bit different.
"Here (Rome) for sure I have, like, breaks in between matches. If I'm in the half of the draw that starts later, still I have to play twice two matches in a row. It is a little bit more intense. I would say there are a lot of differences, but honestly, I don't see the point of comparing these tournaments to each other. Totally different space, different atmosphere, different people in the audience, different facilities, so..."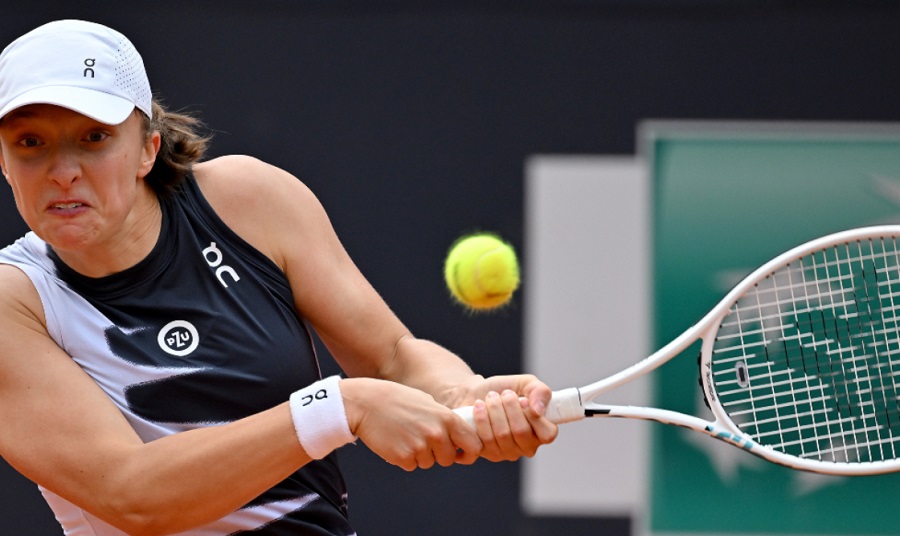 Again, such issues have not been raised with regards to Indian Wells and Miami which have been extended events for decades. It is not something that appears to trouble Daniil Medvedev who is a fan of the extended days at tournaments. He feels is a good move for all the players as it allows for more depth with the bigger draws.
"Look at someone like (Jan-Lennard) Struff, I don't know what his ranking in the acceptance list was. With the previous draw maybe, he would not get in qualies. The same: the smaller the draw, the less chances of retirement. Maybe he wouldn't get in lucky loser, would not be in his first final of a 1000, would not be in his highest ranking right now of his career," Medvedev said.
"I said it in Madrid. I think it puts less advantage for top players. Before in these tournaments top eight would have a bye, then you win two matches, you are in quarters. That's great. You can always have a walkover, a guy who is not 100% or whenever. The less matches you have, the easier it is to win the tournament. That's why for top four players is even easier to win. You have only four matches.
"I think for top eight, top 16 players, it's a disadvantage. But it's more advantage for all-around top 200 players. I think it's great for tennis, so yeah."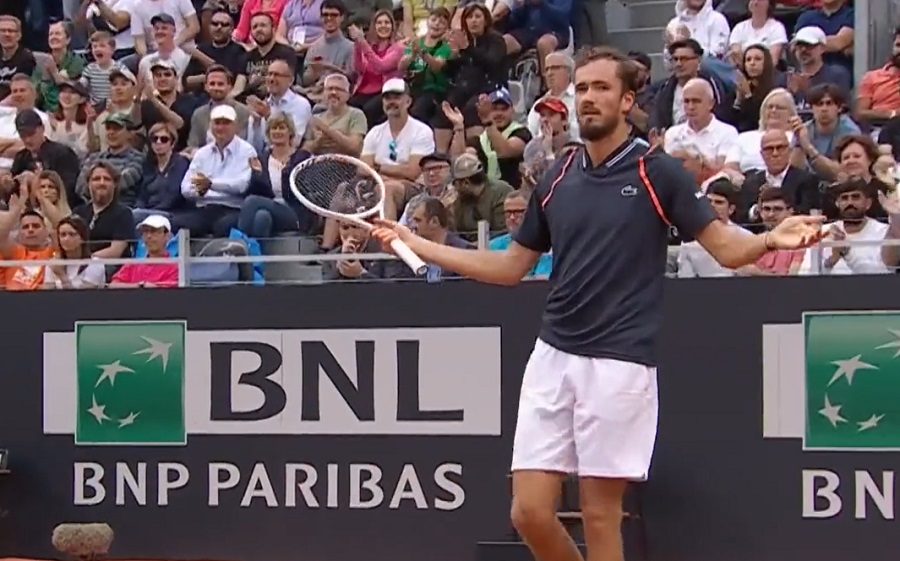 Novak Djokovic says it depends on what angle you look at the extended draw situation. He says personally he is not a fan because there are already the four majors every year that take three weeks "if you go all the way with training" and you spend ten to 12 weeks on those four events.
Djokovic seems to have forgotten about Indian Wells and Miami which he was not allowed to play this year due to vaccination mandates in the USA, and where he has won a total of ten titles.
"If you're a fan, of course an extra day of seeing the top players is great because you have more tennis in your city," Djokovic said. "I understand from that point of view (and) it might be advantage because of recovery, but then if you play all the big events on clay, for example, you play Monte-Carlo, Barcelona, then back-to-back Rome and Madrid, if you play really well and go all the way, you're maybe not the freshest for Roland Garros.
"It really depends what you as a player value the most, what are your goals. For me it's Roland Garros on clay, for sure, the most important event. I'm trying to do everything in terms of the schedule to set up so that I can play my best there.
"I think the positive thing is you're giving more players the opportunity to be in the draw, the main draw. Obviously, they expanded the draw so you have more players."
Isn't that something his player association PTPA would be welcoming?