We Are Tennis by BNP Paribas brings you the best of the past week, on and off the courts, day after day. A week where youth triumphed, Tsitsipas' bathroom breaks annoyed and the record for the world's longest rillettes sandwich was broken.
Monday August 30th
US Open, day 1. While Andy Roddick celebrates his 39th birthday, the French delegation wipes away its first tears with the withdrawal of Jo-Wilfried Tsonga and the defeats of Ugo Humbert and Benoit Paire. Alexander Zverev, for his part, took advantage of a last free period to hang out with Jay-Z. The highlight of the first day at Flushing Meadows was the marathon match - 4 hours and 48 minutes - won by Stefanos Tsitsipas against Andy Murray, 34 years old, two operations and a metal hip. With his success, the Greek also got himself a controversy because of his repeated toilet breaks. In a post-match press conference, Murray said: "I've lost all respect for him." More respect, on the other hand, for the world's longest rilette sandwich, broken in Mayenne with a loaf of 74.40 metres. Hats off to the champions.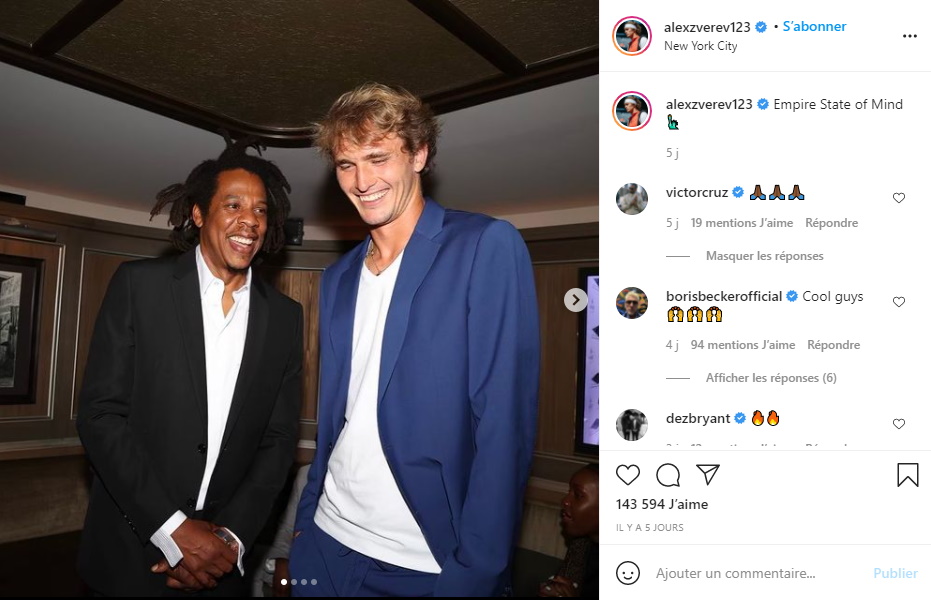 Tuesday August 31th
"Fact of the day: Stefanos Tsitsipas takes twice as long to go to the bathroom as Jeff Bezos does to go into space. Interesting." Yes, Andy Murray is not taking it lying down. On the French side, Gael Monfils, Corentin Moutet and Fiona Ferro all won. Novak Djokovic, on the other hand, had a slow start and dropped a set to the young Holger Rune, who came onto the court with an Ikea bag. Cristiano Ronaldo was the talk of the sports media thanks to his return to Manchester United. Once red, always red.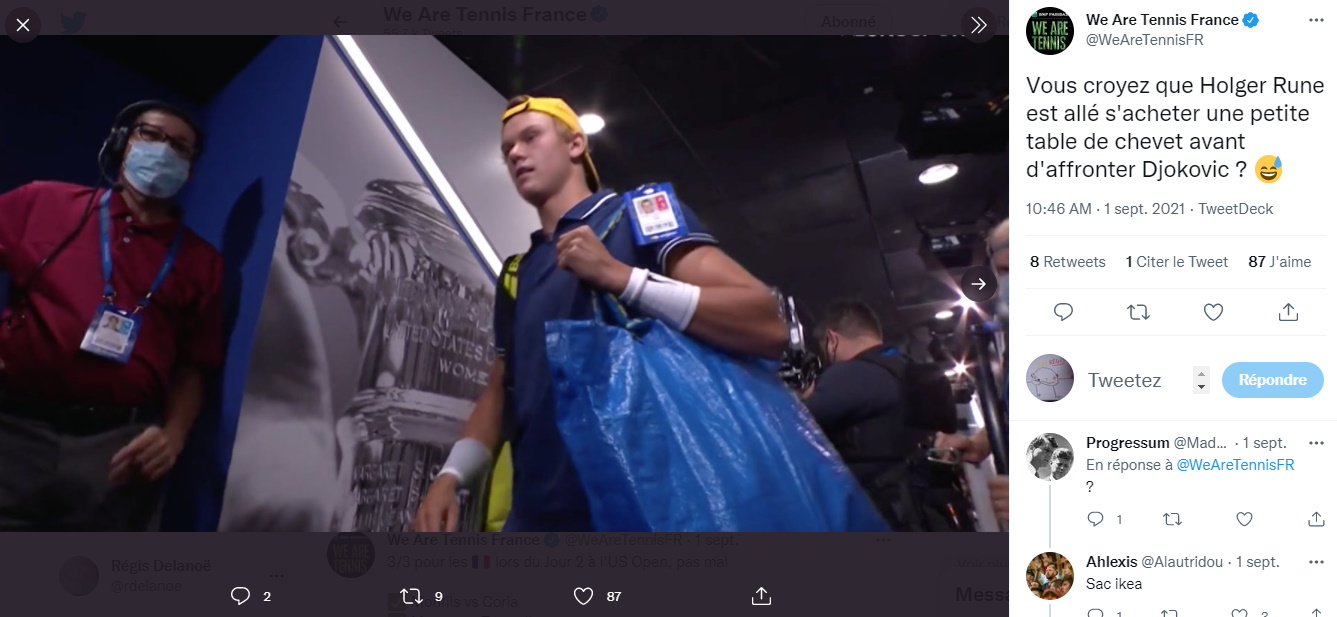 Wednesday September 1st
In Brittany, the lucky owners of a manor house and their three artists found 239 gold coins minted during the reigns of Louis XII and Louis XIV on a building site. The treasure is estimated to cost between 250,000 and 300,000 euros. Adrian Mannarino was not so lucky and fell to Stefanos Tsitsipas in the second round of the US Open. Tsitsipas continues to justify himself: "I don't break the rules. I think there's also a rule for that, which doesn't specify the time you have to spend between toilets. I try to go as fast as possible. Sometimes I just need more time." In the face of this spectacle, Serena Williams is taking it easy, away from the stress of the courts.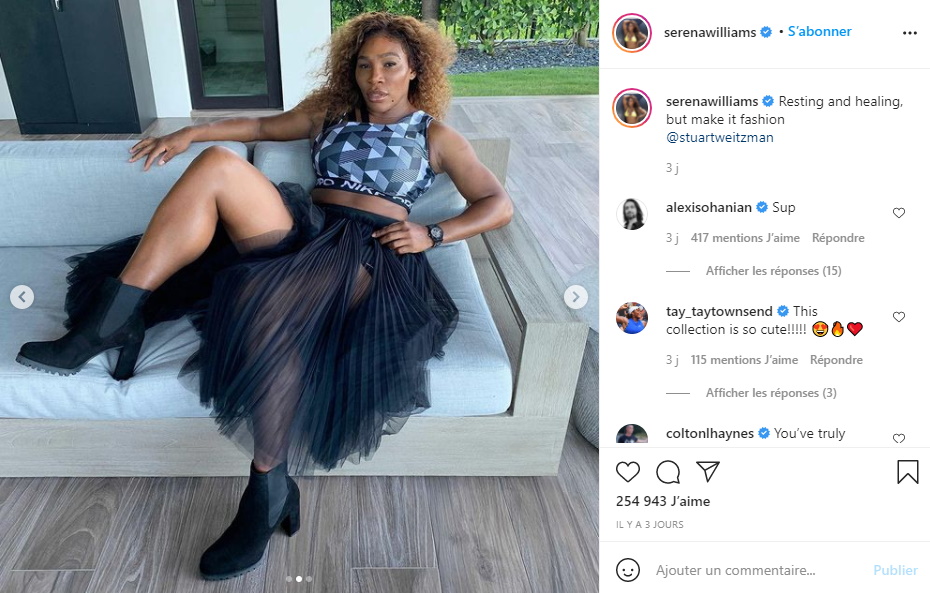 Thursday September 2nd
In France, it's officially the end of the holidays for all the children, teenagers and teachers. All except one: in Saône-et-Loire, a maths teacher has been suspended for showing a video in the classroom of him stuffing a turkey. Yes, a turkey. This parody was supposed to reproduce a mythical scene from the British series Mr Bean, but what does it have to do with algebra? No questionable jokes for Zverev, who scatters Albert Ramos-Vinolas like a jigsaw puzzle in 1h15. Djokovic doesn't spend much more time on the court and dispatches poor Tallon Griekspoor. Everything is going well for Monfils, the saviour of French tennis, who dismisses Steve Johnson and explains: "It's simple, I started to win again when there were people around. As soon as there's a crowd, it's incredible."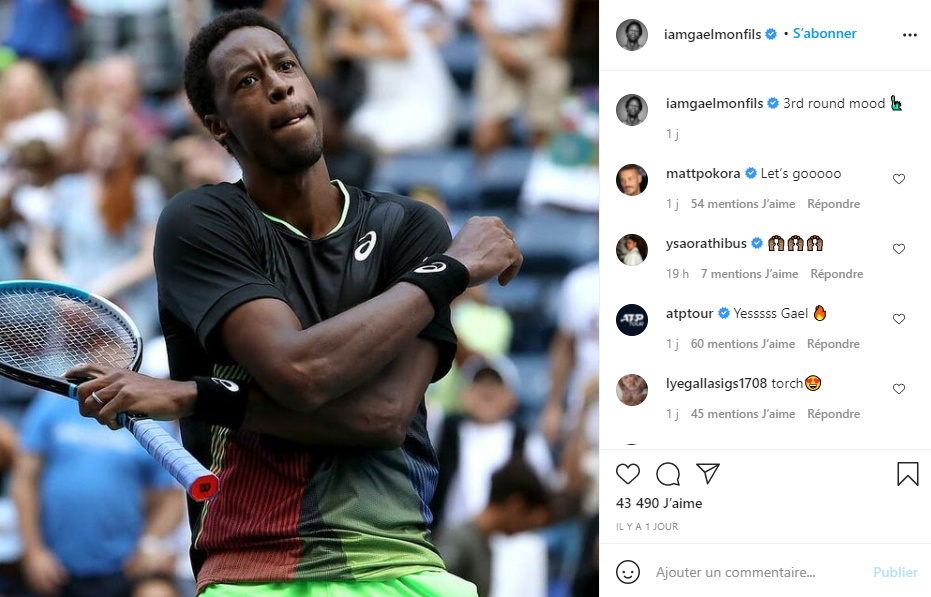 Friday September 3rd
Tsitsipas trapped by Alcaraz: no, that's not the title of a B-movie, but the crazy scenario played out at the US Open, with the victory of the young Carlos Alcaraz, 18 years old and already all his teeth. Tsitsipas: "His ball speed was unbelievable. I've never seen anyone hit the ball so hard. He played the fifth set like the first, with carefree abandon. He was committing to every shot." Then: "He can be a Grand Slam candidate. He has the game for it." Another surprise: Frances Tiafoe's victory over Andrey Rublev. On the other hand, Naomi Osaka fell again, eliminated by Leylah Fernandez and once again depressed: "When I win, I don't feel happy, I feel relieved. And when I lose, I feel very sad. All this is not normal, I think. Honestly, I don't know when I will play again. I think I'll take a break." In Tokyo, the Houdet-Peifer pair won another Olympic title in paratennis.
Saturday September 4th
Stop everything: in Creuse, a European Mule Cup Championship is being organised. Good luck to the participants, even if our favourite mule cup remains and will always remain Andre Agassi's. Back to tennis, by the way, with the defeat of the world's number one seed Ashleigh Barty, dominated by Shelby Rogers. In the boys' draw, Monfils lost to Sinner, Djokovic lost another set to Nishikori and Zverev lost another set to Sock, who beat him.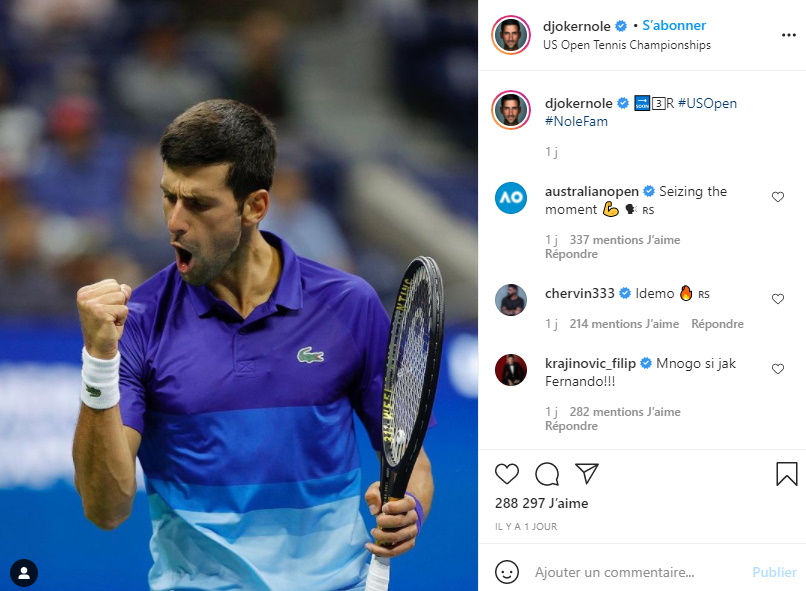 Sunday September 5th
"Chased by the police, he cuts off his penis and throws it out of his car window": if the headlines are to be believed, there is a lot going on in the United States these days. At the US Open, the youth continues to shine: Alcaraz (18), Sinner and Brooksby (20), Auger-Aliassime (21), Zverev (24), Berrettini and Medvedev (25)... but also Botic van de Zandschulp, a very big name, who came out of the qualifiers and beat Diego Schwartzman. Remember this name: Botic van de Zandschulp. And above all, try to spell it correctly! In the women's draw, Elina Svitolina-Monfils won against Simona Halep. Gaël must be happy.