We Are Tennis by BNP Paribas brings you the best of the past week, on and off the courts, day after day. A week of indigestion: indigestion from hot dogs, Grand Slam, praline peanuts and football.
Monday July 5th
76 hot dogs in just 10 minutes : a new record was set on the US Independence Day. It's hard to classify this as an athletic achievement, but Joey Chestnut is the undisputed king of his kingdom, and his Wikipedia reveals that he has also eaten 103 hamburgers in 8 minutes, 141 hard-boiled eggs in 8 minutes and 182 chicken wings in half an hour. Chestnut, or the anti-Novak Djokovic, as the Serbian advocating since the beginning of his professional career for a strict diet without gluten or excess. Why would the Djoker change? As the second week of Wimbledon gets underway, the world number one is rolling over Cristian Garin and heading straight for his sixth trophy in London, but also ever closer to the Golden Slam (the four Grand Slams in a calendar year and the Olympic gold medal). Impressive.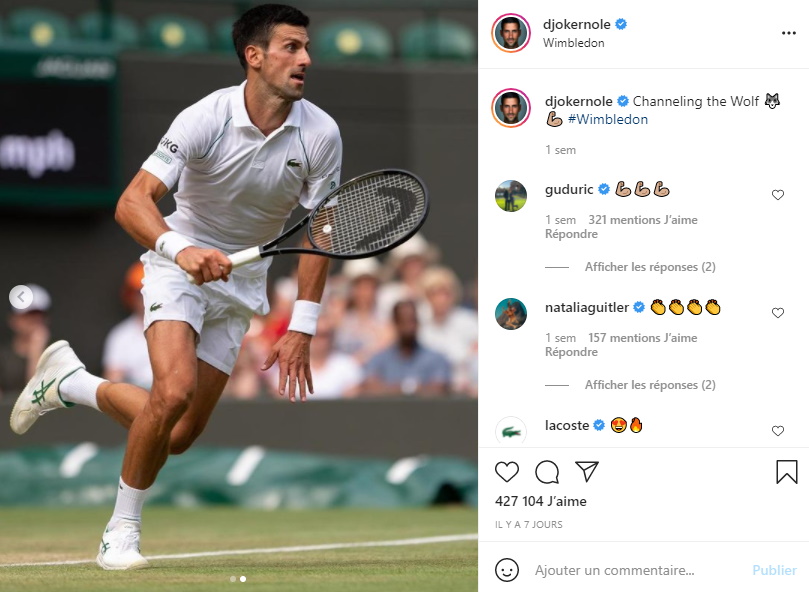 Tuesday July 6th
After Felix Auger-Aliassime beat Alexander Zverev and Marton Fucsovics beat Andrey Rublev, Hubert Hurkacz also upset the odds by defeating Daniil Medvedev to reach his first Wimbledon round of 16. The women's quarter-finals were in full swing with Karolína Plíšková, Aryna Sabalenka, Ashleigh Barty and Angelique Kerber winning. Meanwhile, on the opening day of the Cannes Film Festival, Naomi Osaka made a comeback on social media to promote her brand. Everything is back on track.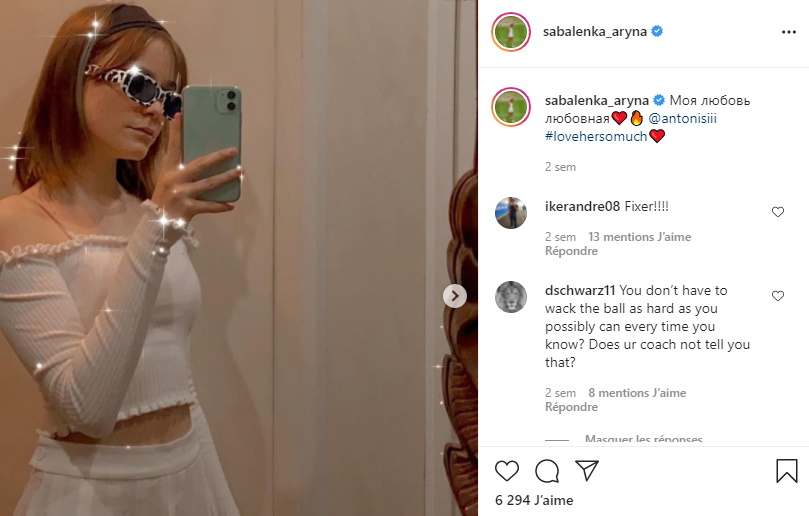 Wednesday July 7th
Italy-England: the final of the Euro football tournament is now known. In a wild Wembley, Three Lions dominated Denmark thanks to a generous penalty and joined the Italians, who had beaten Spain the day before. Not far from there, still in London, Roger Federer was eliminated even more painfully, swept aside in three sets by Hubert Hurkacz, including a 0-6 defeat in the third set. Now, you have to be an unconditional fan to imagine that the Swiss can still manage to win a major tournament between now and the end of a career that seems increasingly inevitable.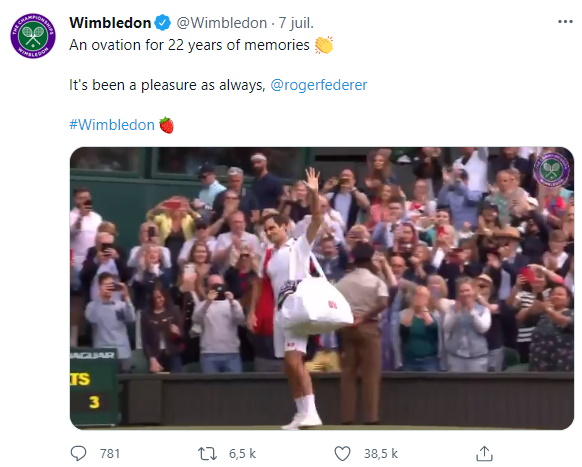 Thursday July 8th
After the hot dog record, another "gastronomic" world record has fallen, achieved by a 23-year-old British engineer, who managed to stack five M&M's on top of each other. Huge! At least as much as Ashleigh Barty and Karolína Plíšková, who also stacked up peanuts at Wimbledon and will be in the final. Rafael Nadal has announced his return to the courts for the beginning of August. We can't wait.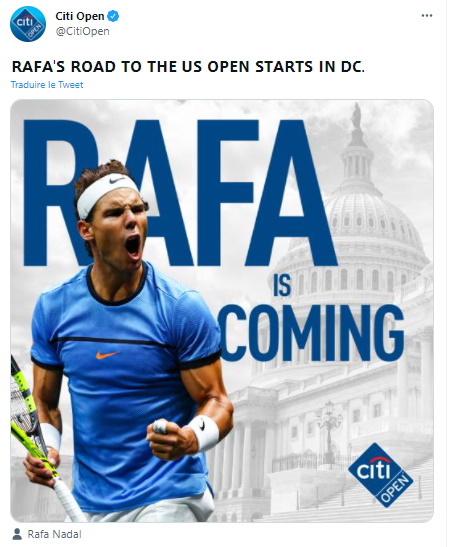 Friday July 9th
"The score does not tell you everything about the level of the match. He had a service game to win the first set, he was the better player for the best part of the second. He deserves all the applause we gave him for all he has achieved these last weeks. We are going to see more of him in the future." Novak Djokovic's words of praise were directed at his victim of the day, Denis Shapovalov, who indeed gave a much better account of himself than the three sets on the scoreboard would indicate (7-6, 7-5, 7-5). It took Matteo Berrettini four to defeat Hubert Hurkacz and reach the final. Footballer Leonardo Bonucci's wife, on the other hand, can't wait for all his competitions to come to an end and is calling in the media for her husband to come home to end his weeks of abstinence. Take heart, it's nearly over.
Saturday July 10th
A portrait of her published a few days earlier in the week in a French newspaper said how kind, humble, polite and caring she was in all circumstances. Ashleigh Barty is also a great champion, probably the best in tennis today given the inconsistency of the competition. The Australian won her second Grand Slam at Wimbledon after the Australian Open in 2019, consolidating her position as world number one. "We're not far from a miracle," she said after winning the final against Karolina Pliskova, despite arriving in England with an injured right arm. Speaking of miracles, a cat was found alive in the rubble of a collapsed flat in Florida 16 days ago. You have been warned: one day, felines will rule the world.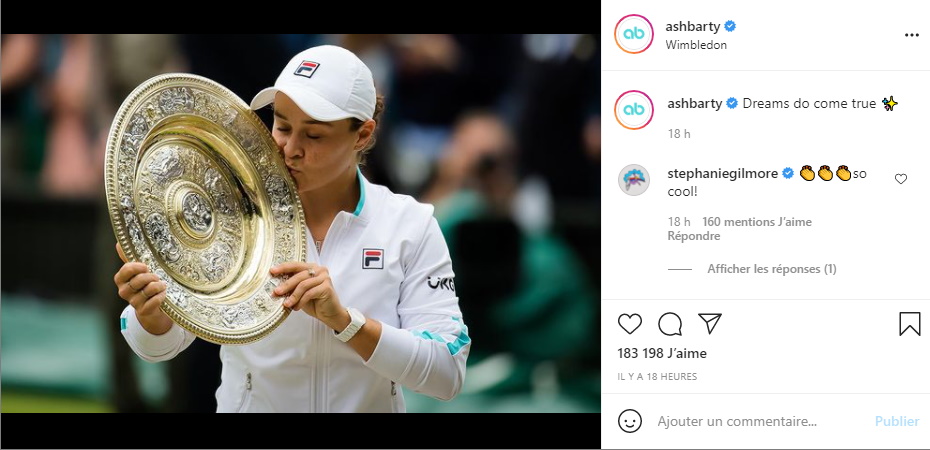 Sunday July 11th
In the meantime, the world's leading player, at least in the tennis world, is Novak Djokovic, who beat Matteo Berrettini in four sets - after losing the first - in the Wimbledon final to win his 20th Grand Slam, equalling the record shared by Federer and Nadal. The perfect season is approaching for Djoko, while Federer is starting to decline seriously, Nadal has to choose his dates carefully and the Next Gen is still struggling to knock the "old guys" off their pedestal. This is how the small world of tennis goes: exciting, indecisive, prey to fierce infighting between immense champions. Let's hope it lasts.