Do you know who the richest person in tennis is? Novak, Serena, Roger, Maria, Rafa, Venus? Craig Gabriel says their combined on-court earnings wouldn't match the richest person in tennis.
The regular part of the tennis season has drawn to an end and Novak Djokovic has outdone all players with his earnings for the year (all figures have been rounded off and are in US dollars unless stated). The world No.1 has raked in about $9.1million. He has been followed by Daniil Medvedev with $7.4 million and Alexander Zverev with $6.4million.
The top three men have outstripped women's world No.1 Ash Barty by a country mile. The difference between Djokovic and Barty is about what Zverev earned. The Australian, who has just become engaged to her long-time boyfriend Garry Kissick, came out on top of the women with $3.9million followed by Barbora Krejcikova on $3.6million and in third place Aryna Sabalenka with a paltry $2.6million.
In the men's side of things, three men earned in excess of $3million and five claimed their annual earnings were $2million+. By comparison, eight women had winnings of $2million+. Let's just remember we are only talking on-court earnings here and this does not include and guarantees that may have been paid or sponsor endorsements.
We are still nowhere near the richest person in tennis, so stick with things.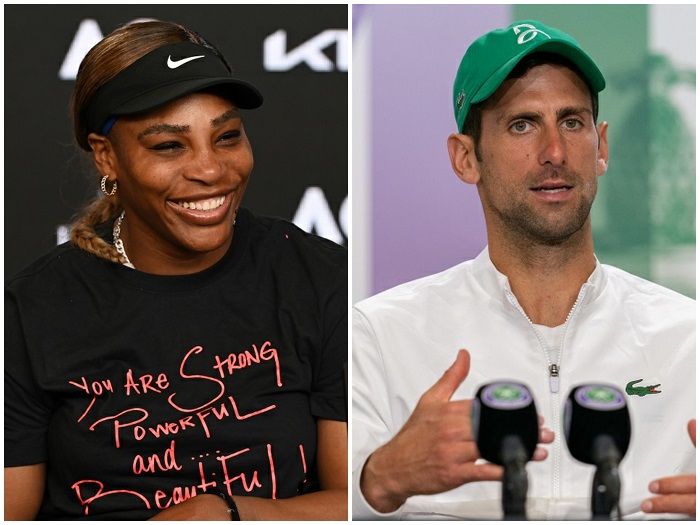 Novak was the first player to cross the $100million mark in on-court earnings; Roger Federer was hovering around the $99million stage when the Serb overtook him on the inside track and pipped him at the post. Things have absolutely not stopped there – Djokovic ends the year with career earnings of about $155million, Federer will be about $130.5million followed by Rafa on $125million.
Only one woman has passed $50mill in prizemoney and that is Serena Williams who sits on $94.5million. Her husband Alex Ohanian has a balance in the range of the low billions. Poor guy! Venus has career dosh of $42.2million and Maria Sharapova topped out at $38.7million and Simo Halep is on $38million. Barty closes the year with career earnings of $21.5million.
We are getting there. Drum roll please. 
The staggering bank accounts of all these superstars pales in comparison to one man, the Romanian … Ion Tiriac, known at various times as a Svengali. The former top ten tennis player (he also played ice hockey) is listed with billionaire status. He is the richest person in tennis.
When Ion finished as a player he turned to coaching and then to player management and that's when things really turned the corner. He worked with Guillermo Vilas, Boris Becker, his countryman Ilie Nastase, Henri Leconte, Mary Joe Fernandez, Marat Safin, Goran Ivanisevic, his countrywoman Simona Halep, and the list goes on.
Born in Transylvania, the 82-year-old has a look about him that would make Dracula scared, despite being from the same region. He has a thick drooping moustache which is his trademark and to say he is an imposing figure is to put things mildly. Intimidating would be closer the mark, almost like Don Corleone from The Godfather.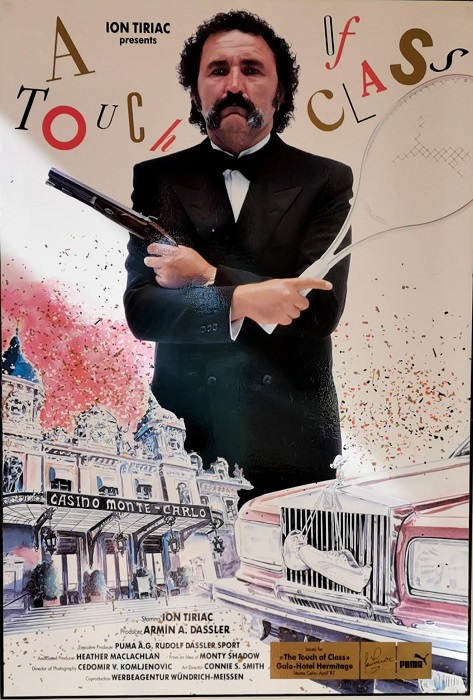 His biography would be one of the most fascinating reads ever, but he has refused several approaches to do such a book. He is one of the greatest characters of sport. In tennis he would top the list by far. Mr. Tiriac rarely smiles, it's part of his persona but if he does, then you can figure he appreciates what might have been said.
He is head of the Romanian Tennis Federation and has been president of the Romanian Olympic Committee and is a member of the International Tennis Hall of Fame. He has had the franchise for Mercedes Benz in Romania and wait for this, he owns a bank. Yes, a bank, the Tiriac Bank which was founded with the collapse of communism in Romania. He likes deposits.
He owns tennis tournaments like the Madrid Open and he even managed and promoted the season-ending championship. The ATP Finals when it was staged in Hannover, Germany.
Țiriac is an avid car collector. His collection includes historical vehicles manufactured since 1899 and also modern exotics with about 350 cars. Visitors will find the only collection in the world with two Rolls-Royce Phantoms IV, as well as exhibits that previously belonged to great names such as Sir Elton John and Sammy Davis Jr.
In 2010 he was said to be worth over one billion dollars. Ion Tiriac is the richest person in Romania and the suggestion is that he is now worth $2.5billion and he is easily among the 850 richest people in the world.
ABBA sang "Money, Money, Money" and the musical "Cabaret" has a song called "Money Makes the World Go Round". Both songs should be dedicated to Ion Tiriac.