Women's tennis' newest major winner Barbora Krejcikova has paid tribute to her former coach, the late Jana Novotna, saying Jana was with her in spirit during Roland Garros.
Very often greater powers are guiding forces; they are inspirations that can turn things around and they help an individual find something deep inside which helps them to glory. Those guiding forces might not necessarily being in the forefront of one's mind but subconsciously there are there working a magic.
At Roland Garros, the late Jana Novotna was present. Her spirit was hovering around Barbora Krejcikova. Jana was only 49 when she passed away in November 2017. I knew Jana and I knew her to be a softly spoken, humble person who had a radiant smile and a laugh you wanted to laugh with. When she passed away, I wrote about her, here in We Are Tennis.
On 12 June, Barbora Krejcikova who had been coached by Novotna from before and through her cancer illness, said that while her mind had to be on the Roland Garros final and she had to block out all the outside factors, she still knew Jana was there. Her presence was there during the greatest moment of her professional career as she lifted the Coupe Suzanne Lenglen.
When the last point was played, she could not believe that she was the winner of a singles major. The mental aspect was the biggest thing in her game and at the same time it was "hard to put the words together because of so many emotions".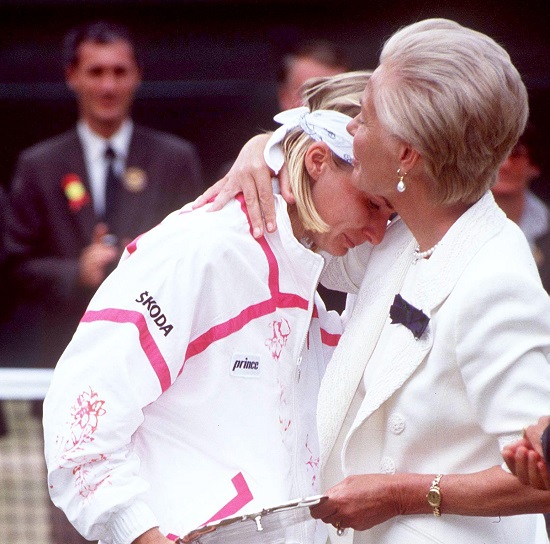 Some suggested that Krejcikova was reminding them of Novotna with the way she played but while she and Jana worked on slice returns, which she used effectively in the final against Anastasia Pavlyuchenkova, she was not going out to imitate anyone. However, at the same time she felt it was "very nice that people think this (and) it's really warming my heart".
When Jana was on her game, her serve and volley prowess was wonderful to watch but she was also an emotional player. There was nothing mean or underhanded about her and she played with her heart on her sleeve, but that allowed tennis followers to gravitate to her. Her two Wimbledon finals could not have been more different.
In 1993 she lost to Stefanie Graf. Jana so wanted the title which she had dreamed about but those emotions she always had, overflowed and she began to cry at the presentation ceremony. It was an poignant moment as she was comforted by being wrapped up in the Duchess of Kent's motherly embrace. Three years later, her face was beaming as the champion as her right cheek was gently touching the Venus Rosewater Trophy.
These are iconic moments in tennis and Barbora Krejcikova's tribute to Jana Novotna epitomised how special she was and how special their own relationship was.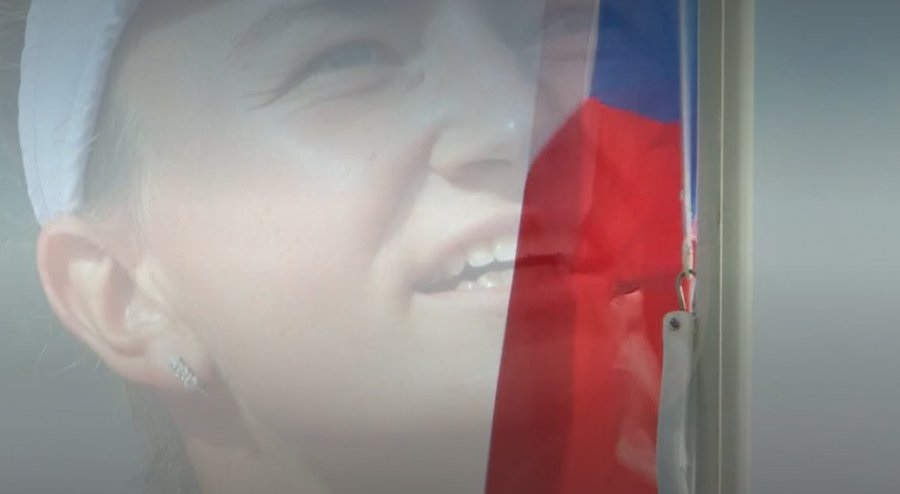 "Jana was really special to me. She was really special. She pretty much just told me, go and play pro," Krejcikova said. "When I was 18, I actually finished juniors, I didn't really know what to do. There was a time when I approach her, when I went to her house with my parents. We just ask her. She was always very nice.
"We just had a really special bond, and when I found out that she is being sick, and when I felt, like later on I found out it's not going to end up really well, I just felt like she was giving me so much of her experience, so much of her power, of her attitude. She learned me so many things that I just felt at the end of her life I have to be there. I just have to really support her.
"Even I knew it's going to be really bad; I wasn't really handling the situation well. My parents just were telling me not to go, because they've seen how it's actually ruining me. But I just felt like I have to go, and I have to support her.
"I just felt that if I'm going to go through this process and I'm going to just help her and support her, it's going to give me a lot of strength. Then I'm going to appreciate a lot of things more. So, it was pretty much my decision. But I felt that I have to do it just for myself, just so I feel that I was there, that I was supporting her, as she was supporting me when I started, when we started working, when we started our cooperation.
"Yeah, so I'm just really happy. I also think that she was also happy that I was there. That's why she's looking after me right now. That's actually why I have this many Grand Slams (doubles), because she's just from somewhere above looking after me. She wants me to win. She knows what it means to me, and I know what it would mean to her."
 
More information about
Players
Tennis Legends
Tournaments