It is a never-ending topic of discussion. Covid-19. Coronavirus. The Pandemic. On and on it goes but it seems there is always another angle to look at and talk about as the global society tries to continue living life. Here we look at yet another aspect that has been affected ... the everyday post-match media conference at tennis tournaments around the world.
It is funny how the meaning of words can change. Looking at the word "virtual" in a hard copy of the 1990 Oxford dictionary and the definition was: "that is such for practical purposes though not in name or according to strict definition". 
Google the word "virtual" now and you get a couple of options. As an adjective it is pretty similar to 30+ years ago, but now there is the computing option as well: "not physically existing as such but made by software to appear to do so". In other words, it's there, but it's not really there.
Over the last seven months tennis has become familiar with the VMR – virtual media room and has had to get used to it, whether its Zoom or Teams.
"Oh, it is what it is. I still get to see you guys," world No.1 Ash Barty said. She only really got to be part of VMR's this year because once borders started to shut in 2020, the Australian stayed home and did not play till the Australian season. "I mean, it's not quite the same, but we still get to communicate and I always … I don't know. It's just the way it is at the moment. So, it is kind of a first for me having the full virtual, but it's pretty cool."
It is a strange set of circumstances as media peer onto laptop screens after dialling into a conference while players look up at a bank of screens and the parties talk to one another that way. It is sort of clinical but in these unprecedented times the other option, that of not being part of it at all, is not worth contemplating.
The Australian Open and its lead-in tournaments handled things differently to all other events before, and from what is understood, what will continue down the line. In Australia it was a combined format. 
There was a limited number of people allowed in the interview room and they social distanced, but there was also the virtual aspect. Those individuals attending in person asked their questions first and then it was the opportunity for virtual individuals to have their turn.
"I thought that was pretty nice for me," eventual Australian Open champion Naomi Osaka said. "I actually really like all of you (media), so it's kind of like a reunion every time I go to a tournament. So, I was a bit sad to see some of the people I was hoping to see in real life on the screen in Australia. But, yeah, it's nice to see everyone in person.
"I find it a bit interesting. I feel like I have had to adapt to it, but I feel like it's more efficient, like I find the press conferences to be a bit shorter. I'm not sure if it's because there is no human interaction, but I also find myself being kind of straightforward in my answers and not really telling jokes anymore because I can't read a screen. Like if you guys were here, I could read your expressions and stuff, but I can't really read what's going on in the screen."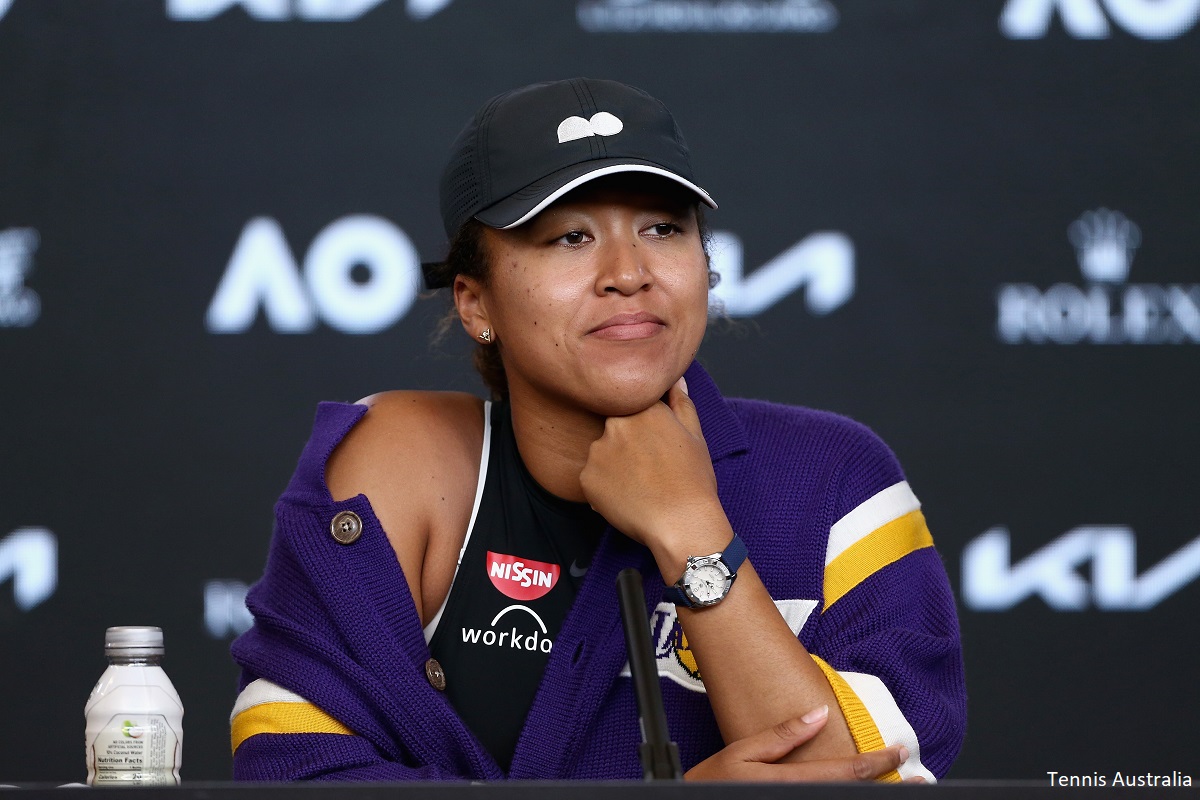 There are pros and cons to the whole concept. It allows regular tennis media who cannot travel for various reasons to be part of the events and allows them to "attend" additional events. It is certainly cost effective but on the negative side, the personal interaction does not exist, and tournament coverage can suffer.
One of the leading French radio commentators Eric Salliot from Radio Monte Carlo finds the virtual conferences frustrating and is concerned when (or if) things may return to the way there were. He said: "There is nothing like in person, for sure, but I fear that the organisers will stand with this kind of interviews. But I have to say that the Gael Monfils's tears in Melbourne came from a last question of one of my friends. So, the emotion is still there, but it is frustrating."
Logistically the virtual side is probably easier for a lot of media and most definitely for players because it's not always so easy to be in the same room, sitting across from each other getting grilled with tough questions.
For someone like Roger Federer who experienced the new norm for the first time only in February in Doha, it was not an issue, but he can understand why virtual media conferences would be preferred by some players. They give a bad answer and move on and you don't have to see the person again and you don't see their reaction or someone rolling their eyes, or feel bad about an answer.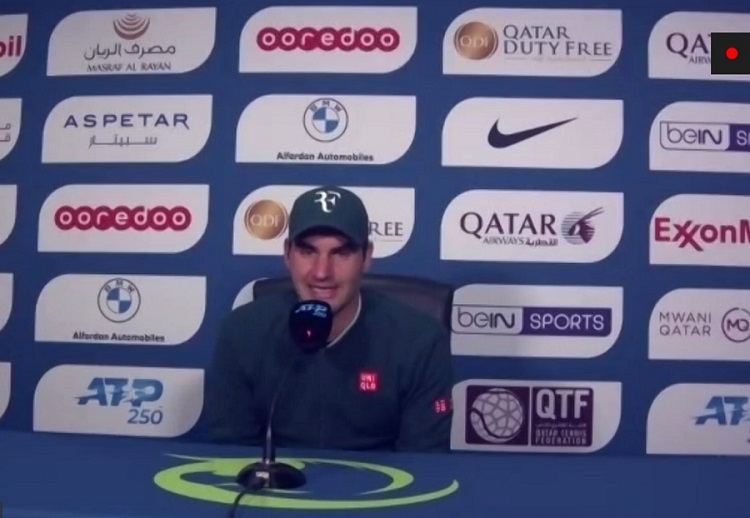 "I prefer the old school. I prefer how it was. How it's always been," Federer said. "It seems to work very well. I don't know how it is for (the media), but it's definitely something that's probably going to stick around for a little bit because it seems to work, but I do prefer how it used to be. Also, you guys get a better sense of where we're at, how we're feeling. Especially from somebody probably who's not talking so much; you get much more from the expressions. Maybe with me it works. I'm not sure. You have to answer that question."
Joining the chorus for face-to-face conferences are Garbine Muguruza and Aryna Sabalenka who both appreciate the personal contact even if the situation can involve awkward questioning.
"I like the crowds, I like this type of energy, that's what the sport is about and I'm not a big technological person even if I am millennium, or that," Garbine said with a big smile. "I like to talk face-to-face and get a feel and connection with humans… and not all the time with Zoom or whatever. No, I'd rather everything is back like before. Sure, there pros and cons but I feel I rather have people there. Like before, I'd say I'm more classic. Old style person."
Sabalenka is okay with the Zoomers but "I feel better emotionally, I feel better to see each other and to have eye contact". She added: "I prefer like how everything was before corona happened. I hope that soon everything will get back." 
Wouldn't we all.