The French Open is upon us, the greatest clay court tournament in the world. For Craig Gabriel it will be his 35th time at Roland Garros.
Every one of the four majors is special. There have their own characteristics, from the more casual attitude of the Australian Open, to the traditional aspects of Wimbledon to the more boisterous scenario that is the US Open. The French Open can be described one way, chic.
How can you beat French flair and flamboyance from the colour co-ordination of uniforms by Lacoste to the delightful concessions? And, when it isn't drizzling, Paris in the springtime is hard to beat. Oh comme c'est magnifique!
For the main sponsor BNP Paribas the connection with Roland Garros has been there for nearly half a century.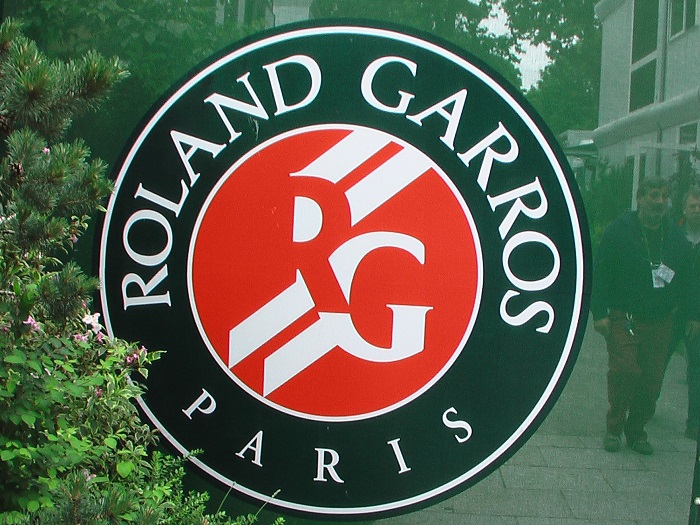 This year's Roland Garros will be 100% back to normal for the first time since 2019. The atmosphere at the world's premiere clay court tournament promises to be even more electric, and for French tennis it will be an opportunity to bid farewell, on its biggest tennis stage, to two of the nation's most dedicated players in recent years. 
It will be the last time Jo Wilfried Tsonga and Gilles Simon play the French Open and have rightly been awarded main draw wild cards. Tsonga said: "Roland Garros, I could almost tattoo it on my body. At eleven, twelve years, there I did my first practice lessons. I played the French competitions there until I was 14-16 years, before I trained there. I knew every corner of the old stadium. It's obviously symbolic to finish at the French Open."
Defending champion Novak Djokovic, who will celebrate his 35th birthday the first day of Roland Garros, will play his first major since last year's US Open following his controversial deportation from Australia just prior to the start of the Australian Open. 
There was doubt about him playing until French authorities relaxed admission requirements for those who are unvaccinated, allowing the concerns of missing another major to be put behind him.
Women's titleholder Barbora Krejcikova is hoping to be fit enough to defend her title. The Czech has not played since February due to an arm injury that has been quite debilitating.
It's been a crazy year so far for Djokovic. The Internazionali BNL d'Italia in Rome was his first title of the season but not since 2018 has Djokovic taken so long to win his first title of the year. That year his first title came at Wimbledon, and he won another three including the US Open before the season was done.
Krejcikova enjoyed an incredible time a year ago because not only did she win the singles, but she also teamed with Katarina Siniakova to win the doubles and the Czech even climbed to No.2 in the world in singles, but this year has been fraught with disappointment. Even if she does give things a go, she is far from expected to feature in the business end.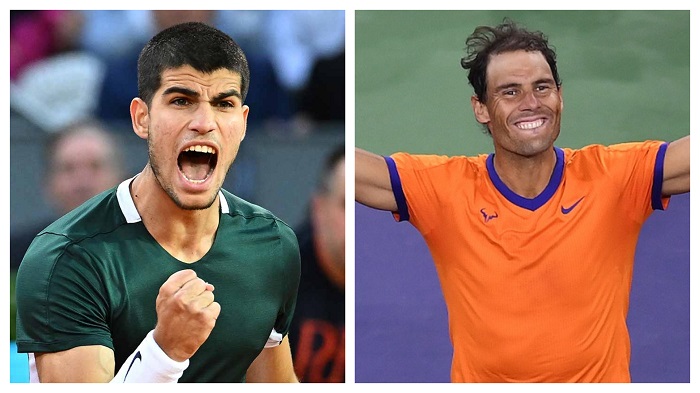 Obviously, there is big attention on Djokovic but possibly most attention for this Roland Garros will be on two players – Rafa Nadal and Carlos Alcaraz. Question marks were raised for Nadal after he lost to Denis Shapovalov in Rome. Nadal was limping from the second set on after winning the first 6-1and it appeared that he had injured himself again having just recovered from a rib stress fracture.
The Spaniard made it clear that he was not injured but "living with injury". He explained some days are worse than others with his foot issues that could be seen as chronic.
The greatest clay court player ever, the 35-year-old has 13 titles at the French Open from the 17 times he has played there. He has lost only three times. Once he withdrew mid-tournament which is not counted as a loss. His win-loss record is a stunning 105-3 at Roland Garros.
And then at the other end of the age scale is the incredible 19-year-old Carlos Alcaraz who has won four titles this year including Barcelona and Madrid which are normally the domain of Nadal's trophy cabinet.
Alcaraz is not the next Rafa Nadal, he is the first Carlos Alcaraz, a point Nadal strongly makes. He is already six in the world and moved into favouritism for the title. What an incredible talent and joy to watch.
"I believe I am ready to win a Grand Slam," Alcaraz recently said. "Last year, Roland-Garros was the first Grand Slam in which I reached the third round. This time, I think people see me as a favourite but I don't take it as an extra pressure but more as a source of motivation."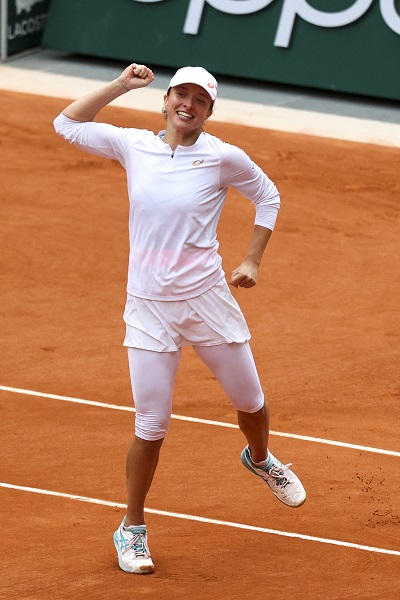 Last year's finalist Stefanos Tsitsipas must be considered a threat again, he has enjoyed some solid results on the clay including winning Monte Carlo for the second straight year and being in the final of the Internazionali BNL d'Italia. Alexander Zverev too has had some consistent results on the surface and Casper Ruud is expected to highlight his maturity on clay and being on the tour as a whole with his rise up the rankings … plus clay is his favourite surface.
As for second seed Daniil Medvedev, well clay is far from his favoured surface and this is only his second event since surgery for a hernia.
The way things have been going since the retirement of Ash Barty, the 2019 French Open winner, one would think the Coupe Suzanne Lenglen is Iga Swiatek's to lose. The 20-year-old has five titles so far this year, the latest being Rome, and has the experience of winning Roland Garros previously.
Last year she wasn't quite coming to grips with being in the top ten and now she has firmly settled into being No.1 in the world and is clearly enjoying being at the top of the tennis tree. Of course, she can be beaten, but when you are on the type of run she is enjoying, there is bit of an aura around her which brings free points.
Certainly, there are challengers otherwise what's the point of playing and three in the top ten have to be Paula Badosa, Maria Sakkari and Ons Jabeur. Anastasia Pavlyuchenkova would not be expected to repeat her charge from twelve months ago when she reached the final. Two Baltic players could throw a spanner in the works – Estonia's Anett Kontaveit and former titleholder Jelena Ostapenko of Latvia.
Roland Garros is ready for action.