We Are Tennis by BNP Paribas brings you the best of the past week, on and off the courts, day after day. A week where Serena Williams has withdrawn from the US Open and a fossil of a four-legged whale has been found.
Monday August 23th
In order to wait for the start of the main round of the 2021 US Open, there are a few small tournaments on the calendar: Cleveland and Chicago for women, Winston Salem for men, from which Nick Kyrgios withdraws at the last minute due to a left knee injury. Meanwhile, the Australian channel ABC TV was hacked and a short clip of a stanic ritual was broadcast during the news. Brrr...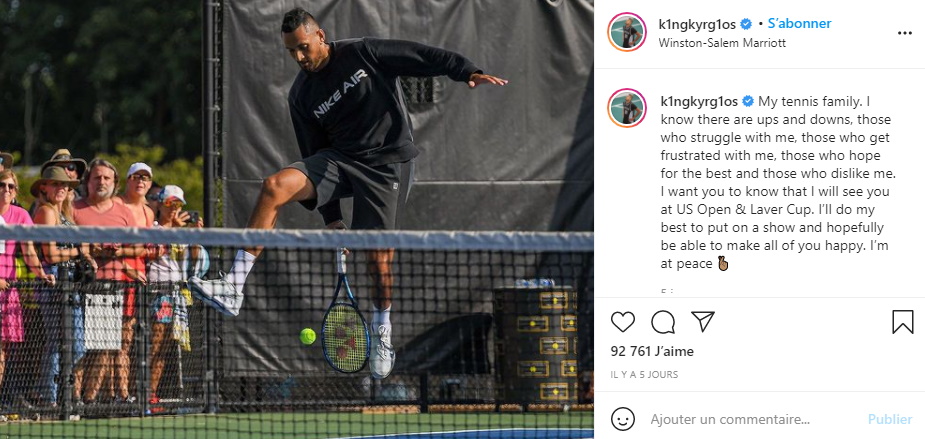 Tuesday August 24th
Qualifying for the US Open begins, while Cori Gauff admits to dreaming of a match against her idol Serena Williams before the latter retires. Far from Flushing Meadows, Stéphane Houdet, already a medal winner in Beijing, London and Rio, is stepping forward as flag bearer for the French delegation at the Tokyo Paralympic Games. For a new medal?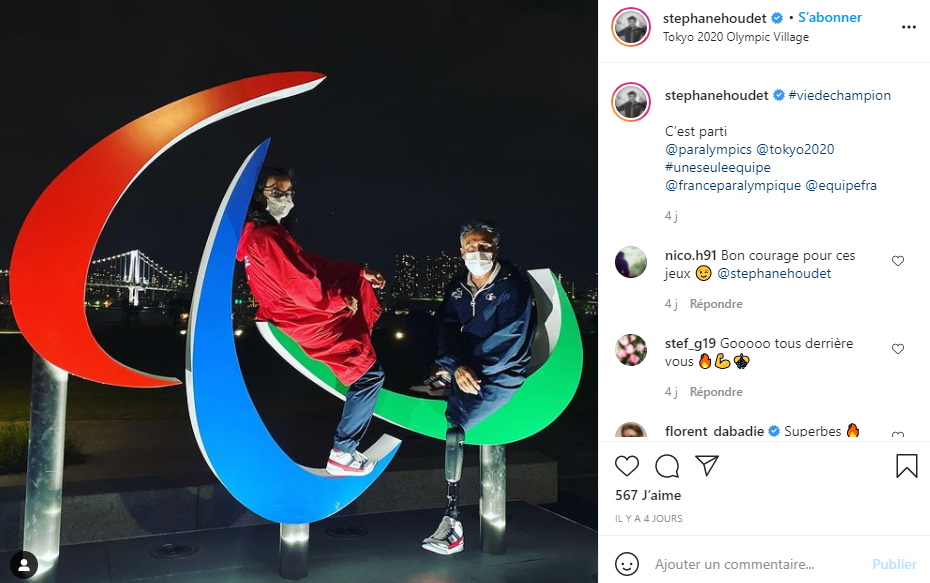 Wednesday August 25th
Alert: it is now forbidden to drive an elephant while drunk in Sri Lanka. Protected species again: the US Open is a disaster, with Roger Federer and Rafael Nadal withdrawing and Serena Williams also withdrawing. For the first time since 1997, a Grand Slam will be played without these three monsters. Alexander Zverev, on the other hand, has arrived in New York and is taking the opportunity to watch some baseball.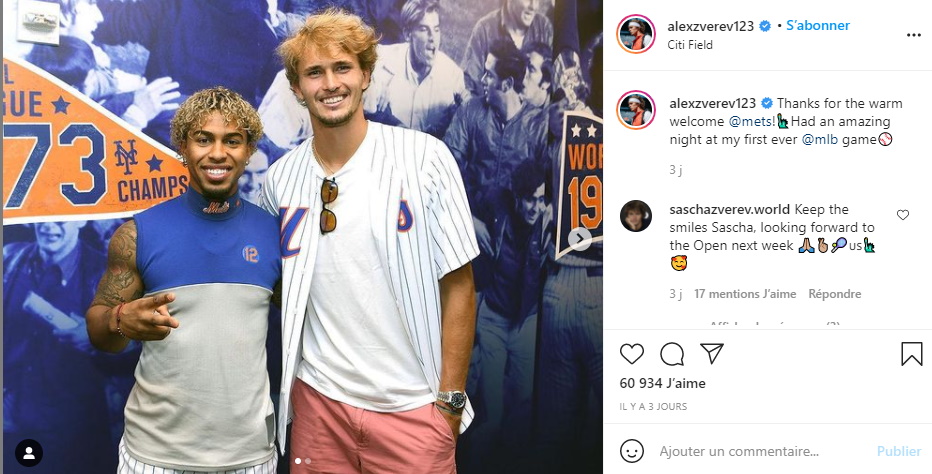 Thursday August 26th
Zverev is a big favourite for the 2021 US Open, but at the same time he has to deal with accusations of physical and emotional abuse against his ex-girlfriend Olga Sharypova. On the women's side, Sofia Kenin has also withdrawing following a positive test for Covid-19. Crazy? Not as crazy as the 43 million year old fossil of a four-legged whale discovered in Egypt. 
Friday August 27th
"I want to remember that playing on one leg, and at 39 years old, he went to the last 16 of Roland Garros and the quarters at Wimbledon. The hope is that the new operation will be successful, that the rehabilitation will be successful and that he will be able to return to the court with complete peace of mind. It would be a relief for him. Then I'm sure we'd see a Federer who's 'in the mood', ready to play and ready to fight." These rather optimistic predictions are signed by Marc Rosset. In the meantime, we have to do without him at the US Open. Without Paolo Lorenzi too, who is from the same generation as Federer and who is retiring at the age of 39 after losing to Maxime Janvier in the second round of qualifying in New York. On the other hand, Gaël Monfils and Nick Kyrgios will be there, no worries!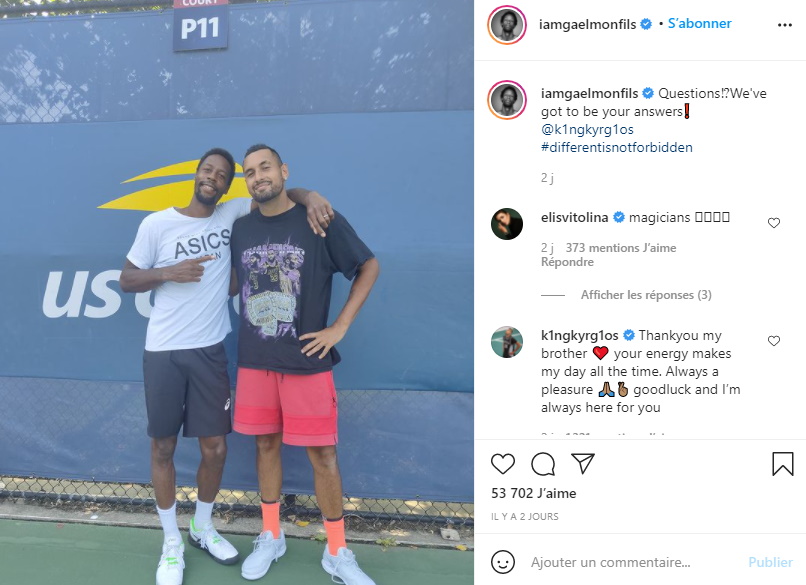 Saturday August 28th
In Japan, the world's fastest roller coaster closes after several cases of broken bones. Novak Djokovic is also likely to be shaken up at the US Open. The Serb is aware of this and says: "There is a lot of pressure around me, but I am used to it. It's not the first time. And the pressure, well, it's a privilege. You work every day of your life to get to this point, to win a Grand Slam and make history." "We are here to stop Novak Djokovic from winning the US Open, said Daniil Medvedev, one of his main opponents. "Novak has been able to break every record in tennis. What is incredible about him is his mental strength and his tennis. Nobody has done what he has done. To achieve such a career at the same time as Roger and Rafa is incredible." Just as incredible: Stefanos Tsitsipas is ready to cut his hair if he finally manages to win his first Grand Slam.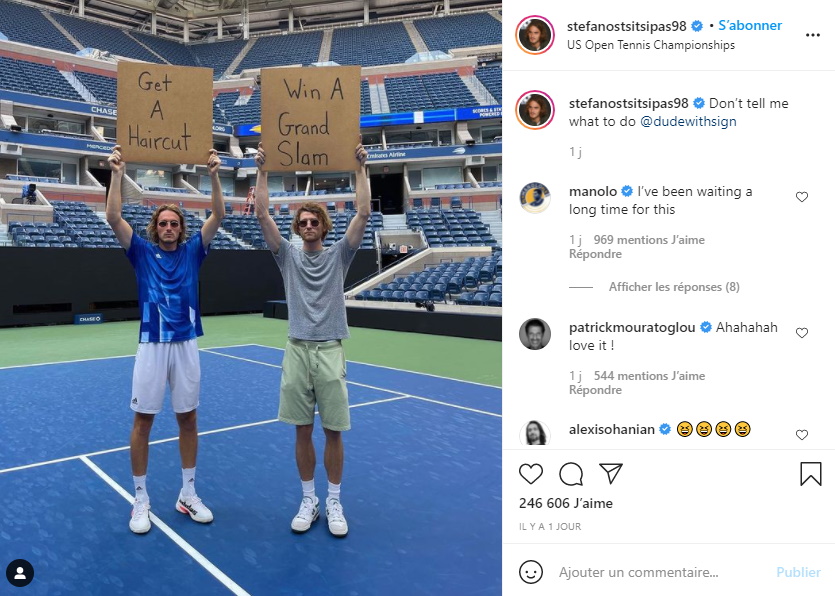 Sunday August 29th
There's only one more night to go before the US Open begins. With some great matches in the first round, such as the duels between Tsitsipas and Murray, Medvedev and Gasquet, or between Barty and former world number 2 Vera Zvonareva. In the week's tournaments, Ilya Ivashka defeated Mikael Ymer in Winston Salem, Anett Kontaveit beat Irina-Camelia Begu in Cleveland and Elina Svitolina beat Alizé Cornet in Chicago. And now it's time for the New York showtime. Let's get ready to rumble!