The final major of the year, the US Open is ready in New York City. Start spreading the news.
There should be a slightly better element of normalcy at the US Open this year when the doors of the Billie Jean King National Tennis Centre are opened to the public for the first time since 2019. Last year the Open was held behind closed doors and players were in a bubble, confined to go between specific designated hotels and the site.
Certainly, there are still some restrictions that need to be adhered to, but the fact that fans will be creating that New York state of mind means the atmosphere is going to be very New York.
It is a shame however that five winners of the men's title will be missing – Roger Federer, Rafa Nadal, Stan Wawrinka, Juan Martin de Potro and the defending champion Dominic Thiem. Still, as much as they will be missed, the Open is not going to be tarnished by their absence.
There is history on the line with Novak Djokovic being front and centre. The world No.1 has been conspicuous with his absence coming into the US Open. His controversial departure from the Olympic Games was the last time he was seen and there has barely been a word from him on social media or generally other than wishing Federer for his 40th birthday on 8th August, as several other players also did.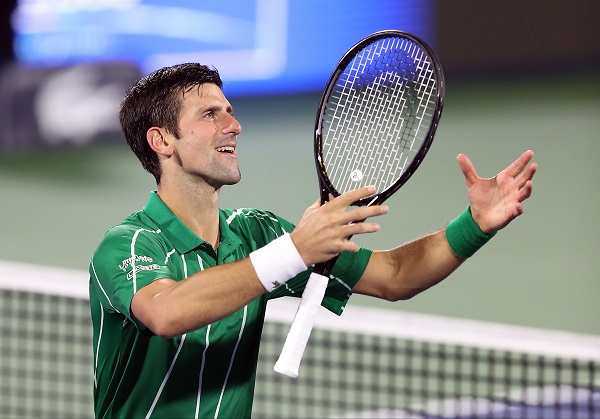 You wonder if the Djokovic debacle from last year's US Open when he was defaulted during the match with Pablo Carreno Busta, will enter his mind when he plays his first match.
The focus is most certainly on him especially with his two biggest rivals away as he tries to be the first man since Rod Laver in 1969 to win the actual Grand Slam – all four majors in one calendar year. Should he achieve such an incredible feat it would also provide him with his 21st career major breaking the tie he shares at the top of men's tennis with Federer and Nadal.
If that happens the topic of the GOAT will surface all over again. That's a topic for another time.
To be handing the trophy to Novak because some players are missing, is just stupid thinking. If that's the case, why bother playing the event? Anything can happen. Last year's default came out of the blue and opened things up for Thiem and Alexander Zverev to play a stunning five set final that saw championship points frequently crossing the net.
With the biggest prize of his career, the Olympic gold medal now in his trophy cabinet the German is even hungrier and being close last year has provided him with experience. Stefanos Tsitsipas has made the breakthrough this year and has climbed to No.3 in the world and now also has a major final under his belt.
"The US Open is a week that everybody is looking forward to," Zverev said. "I think Novak will be back. He's obviously going to be the favourite, as well. But I think other guys are going to be in great shape. I'm looking forward to the week. Let's see how it goes. I still have a lot of work ahead of me. I have to find my rhythm in New York, as well, (but) yeah, I'm looking forward to the US Open."
Daniil Medvedev is the second favourite; the world No.2 is feeling more and more comfortable in that position but absolutely not satisfied. The Russian has been a finalist at the US Open and this year at the Australian Open and the hardcourts of North America are his favoured surface.
What is exciting on the men's side is the number of young players taking up the challenge and if things fall into place, and with a pinch of luck, they will provide plenty of excitement - Andrey Rublev, Casper Ruud, Jannik Sinner, Matteo Berrettini, who has been a semi-finalist, and Hubert Hurkacz.
While the men's side has five recent winners missing, in the women's two titleholders will be absent as Serena and Venus Williams withdrew within hours of each other. However, the hands down the favourite is world No.1 and Wimbledon champion Ash Barty. The incredibly popular Australian has phenomenally been able to keep her sanity with the long journey she is on. Barty is already halfway to a career grand slam. The US Open is one of the two missing but the way she is striking the ball, it will take a lot to beat her.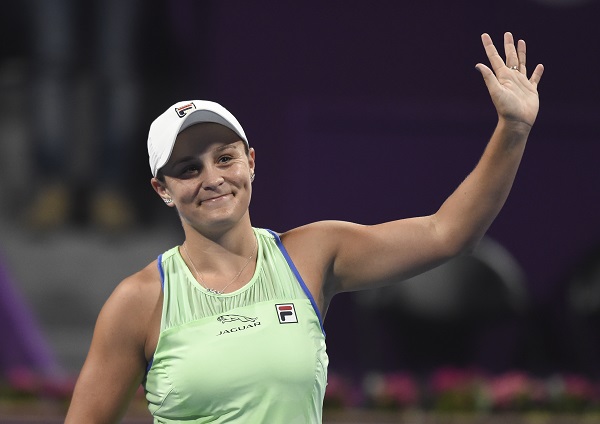 "I know the preparation leading up has been good, but that doesn't guarantee anything, Barty said. "It's a fresh start, a clean slate. We approach next week in that fashion where we're starting again, adjusting, adapting to conditions, and trying to do the best we can in that first opportunity and that first hurdle.
"I keep it pretty light-hearted. I visit a few Aussie cafes, walk through Central Park and just try and connect a little bit with what is normal for me in a city that's pretty big and in your face at times, but certainly an energy that I love."
The big question mark is on Naomi Osaka with no one really knowing how she will react to the cauldron that is New York. She is the defending champion but last year she had not brought all the added public attention upon herself. Even as recently as the Cincinnati event she had a mini meltdown. For someone trying to, and needing to, stay away from the pressure, she seems to be putting herself further into the quagmire.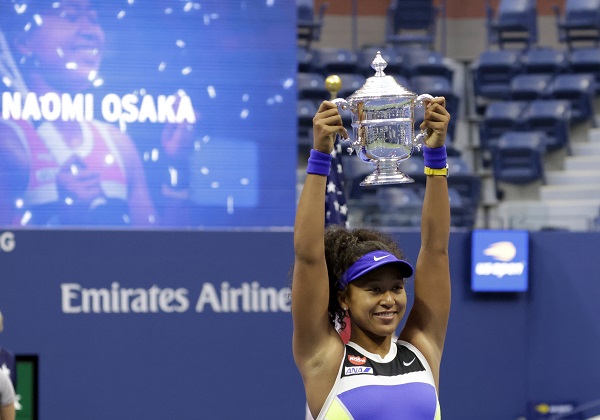 Also coming into contention on the women's side will be Aryna Sabalenka and Angie Kerber if they can keep their mental games straight, Maria Sakkari who is so athletic, Simona Halep, despite being down on matches, could get on a run and we will see what Roland Garros champion Barbora Krejcikova is able to do. Belinda Bencic will be hoping her gold medal will help her with confidence to be there on the last weekend.
It promises to be quite a couple of weeks. As they say in the Big Apple, start spreading the news.