We Are Tennis by BNP Paribas brings you the best of the past week, on and off the courts, day after day. A week where Roger Federer prepared for his return, and where an Indian man came back from the dead.
Monday, March 1st
Be careful not to overwork. Here's a small piece of advice: don't follow the example of this Californian doctor who appeared at his traffic trial via a videoconference…all while operating on a patient. But still, don't settle for the bare minimum as you could risk sanctions, like this Chinese man who received a 6400 euro-fine for not taking part in every day chores. Instead, just do it like tennis players with a nice little balanced program, with two tournaments for the men (Rotterdam and Buenos Aires), and two for the women (Doha and Lyon). And with a first big surprise in Rotterdam: the revenant Kei Nishikori's win over Felix Auger-Aliassime.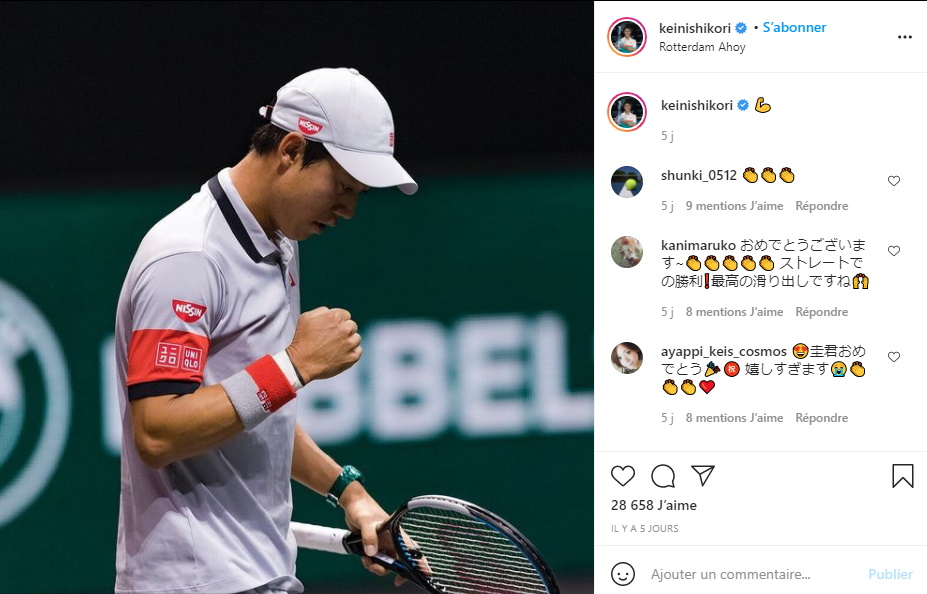 Tuesday, March 2nd
As it is veterans day, Andy Murray and Jo-Wilfried Tsonga both talked about retirement. Spoiler alert: they're not there yet. After winning a hard-fought battle against Haase in Rotterdam, Murray opened up on the topic: "Why should I stop playing ? Give me one good reason. Even with this hip, I can compete with the best players in the world. I find it quite amusing." As he's not really the type to burst out laughing, Andrey Rublev gave his maximum to defeat the great Andy. On his side, Tsonga also stated that he would like to retire after "a huge game". Why not at Roland-Garros, with filled up stands, and a crowd chanting his name? If Jo is allowed to dream, so can we!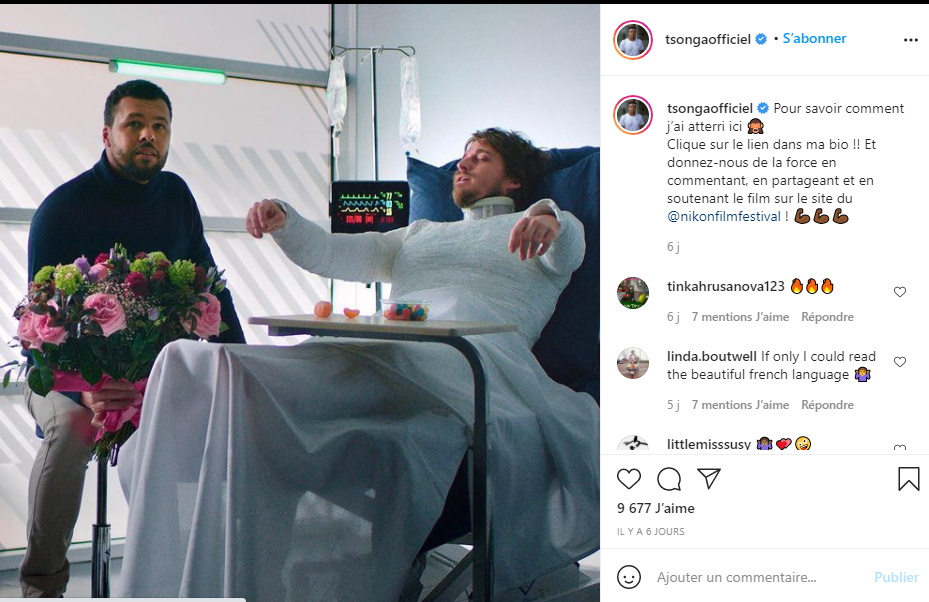 Wednesday, March 3rd
Still in Rotterdam, Alexander Zverev and Daniil Medvedev lost their first match, respectively against Alexander Bublik and Dusan Lajovic. However, Nishikori looked unstoppable, as he defeated Alex De Minaur this time. Meanwhile, another Japanese man created a buzz: a certain Yusaku Maezawa, a very rich businessman, claimed that he bought eight tickets for the first SpaceX flight to the moon, in order to give them to eight aspiring astronauts. Back to earth, with Alize Cornet's defeat against Clara Burel in Lyon, which looked like a handover.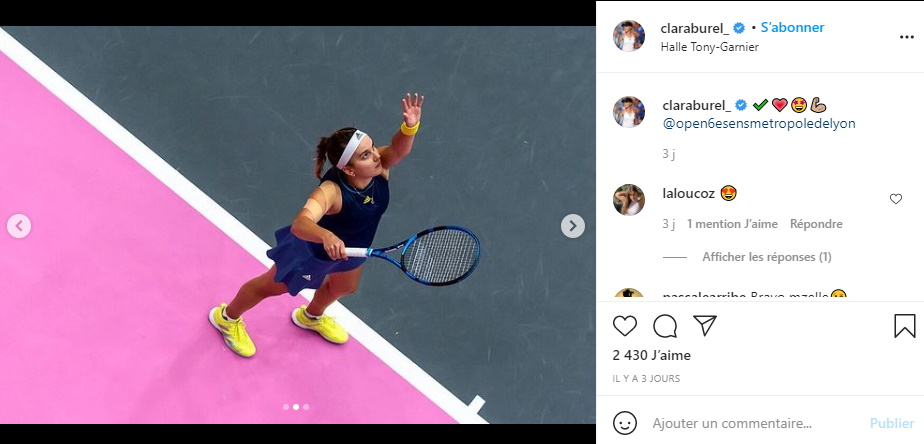 Thursday, March 4th
It's over for Benoît Paire in Buenos Aires, as he was defeated by the young Argentine Francisco Cerundolo, the world number 137, in a match which he ended with a blatantly intentional double fault. Anything else? Yes, Benoît also spat on the court and screamed a few insults. It's hard to defend him on that one. In other news, China announced that it would generalize the use of anal coronavirus testing for foreigners entering the country. That's a nice welcoming committee at the airport, isn't it?
Friday, March 5th
The story of the day came from India, where an Indian man who was declared clinically dead suddenly came back to life on the autopsy table. Looking sharp and alive as well, Kei Nishikori nevertheless ended up losing in Rotterdam against Borna Coric, and saw his ticket for the semi-finals go in the bin, just like Clara Burel, who was defeated by Fiona Ferro in Lyon. On their side, Naomi Osaka and Serena Williams chose to have a relaxing day: the first relaxed by the swimming pool, while the second attended a photoshoot with her daughter Olympia.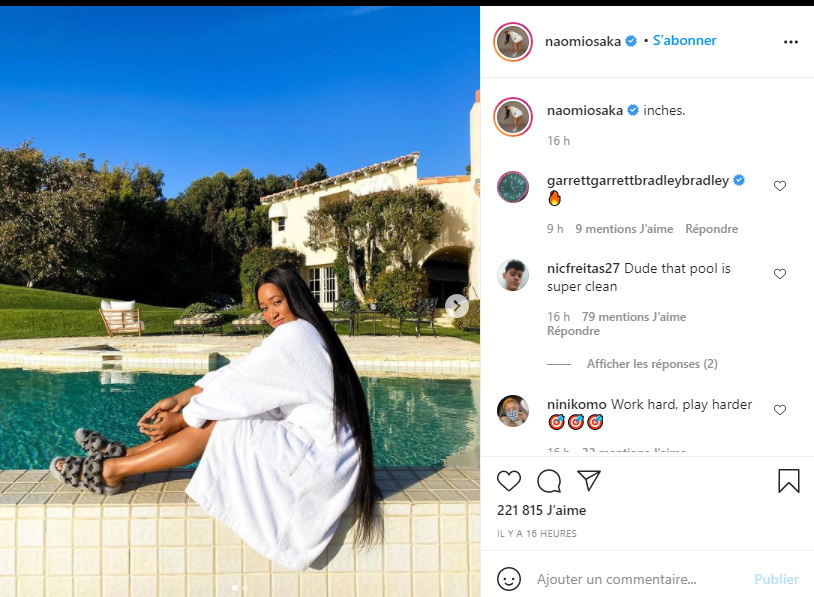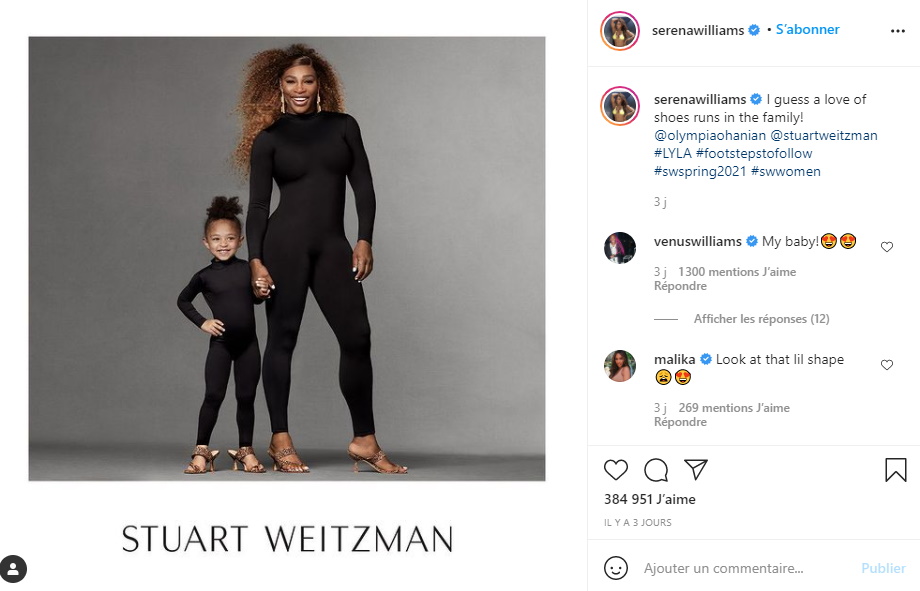 Saturday, March 6th
He's back. Who is? Roger Federer, of course! After a never-ending period off the courts, the Swiss will grab his racquet once again. And it'll be against Jeremy Chardy or Dan Evans, who will face each other in the first round of the Doha Open. Only a few more days to go. Possibly jealous, Novak Djokovic announced that he will make his return in Miami, as the tournament will start on March 22nd. Still with the glitz and the glam, Petra Kvitova crushed Garbine Muguruza in the final in Doha.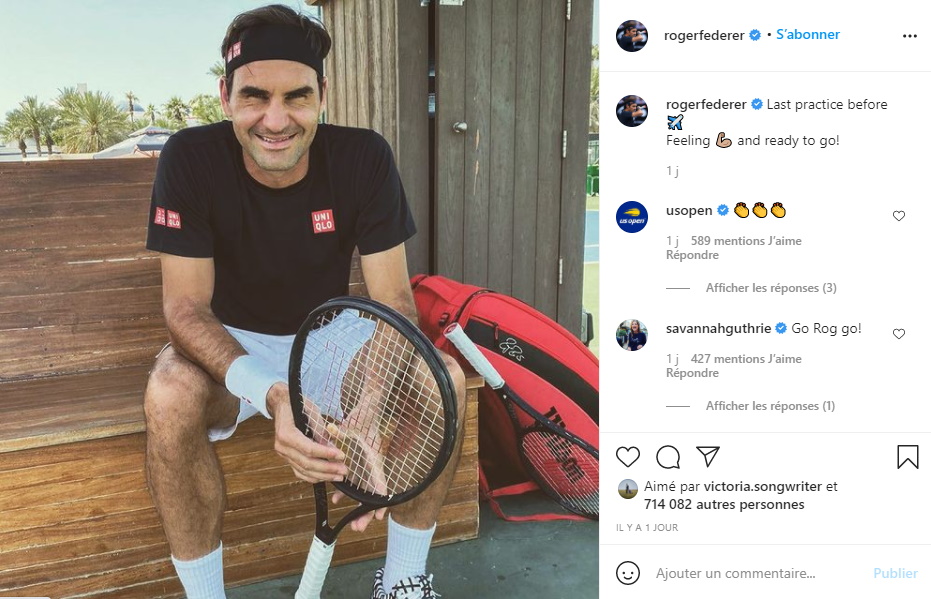 Sunday, March 7th
It was also the end of the three other tournaments of the week: while sports fans were focused on the NBA All Star Game, where Giannis Antetokounmpo was crowned as the MVP, Andrey Rublev triumphed in Rotterdam, Diego Schwartzman lifted a maté calabash in Buenos Aires, and Clara Tauson, who's only 18, showed her brilliance in Lyon. But it was nothing as important as the huge event of the weekend: the interview given by Harry and Meghan - Serena's close friend - to Oprah Winfrey, where, among other things, they mentioned suicidal thoughts, racism, and denigration to justify the couple's escape to the US. The new season of The Crown looks pretty good !