It was in August 1973 that the first computer ranking list was released – nearly 49 years ago and topping that first list was Ilie Nastase. Craig Gabriel looks at what will officially occur on the last day of the month.
After Ilie Nastase there have been 25 other men who have topped the world rankings. It is a pretty exclusive club when you consider how many players in men's tennis have been listed on the computer rankings. Now player 27 will hold that incredible honour … Daniil Medvedev will take over No.1 officially on 28 February.
The most recent player to hold the No.1 spot in men's tennis is Novak Djokovic and closing out the week of 21 February he would have held the top place for 361 weeks including a record seven times as the year-end No.1.
Medvedev gets to No.1, 50 weeks after reaching his career high ranking of two for the first time. There were a number of scenarios that would have allowed Medvedev to take over the top spot, in the end it was the fact that Medvedev had reached the quarters of Acapulco and Djokovic failed to reach the Dubai semis having lost 6-4, 7-6 to Jiri Vesely.
Incredibly Medvedev did not know Djokovic's loss in another hemisphere had guaranteed him the world No.1 ranking. He only took notes when congratulatory messages started flowing in.
"It's not easy to play a match when you get this news during the day," Medvedev said. "The first goal for me was to still win because I'm here to try to win every match I play. But it's definitely some great news."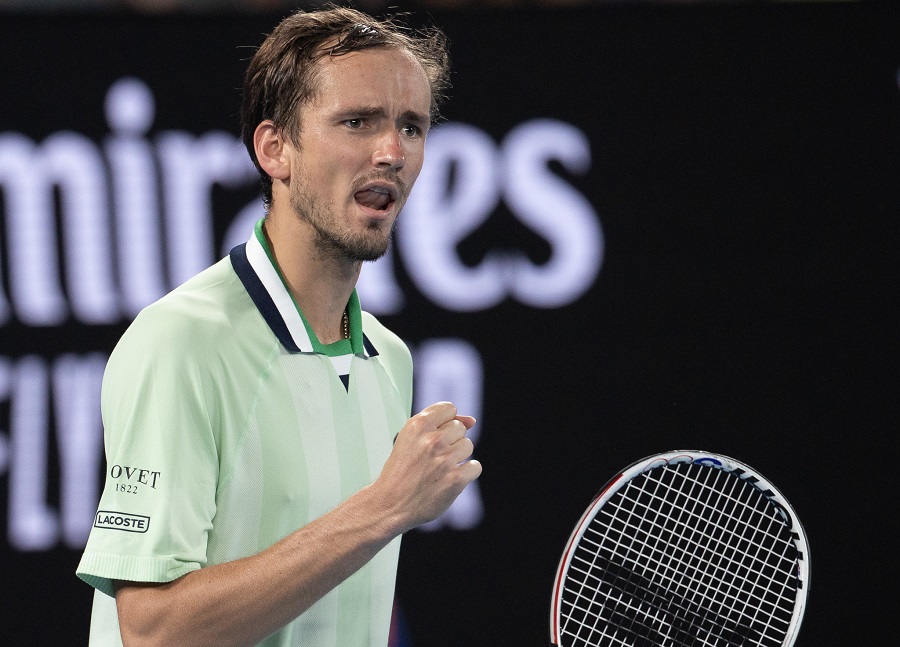 That wonderfully appropriate tennis cliché was "the ball is in Daniil Medvedev's court" was on point up to that stage but certainly Djokovic helped Daniil.
Only two other Russian men have reached world No.1 status in tennis, and he joins Yevgeny Kafelnikov and Marat Safin with that distinction. Also, he joins Andy Murray as the only first-time world No.1's since Djokovic first made the top of the heap in July 2004. On top of all that, he is the first male player since Andy Roddick on 1 February 2004 to not have the name Djokovic, Federer, Nadal or Murray, to be No.1.
It is fantastic to see someone different at the top of tennis but the dominance of the Big 4, Djokovic, Federer, Nadal and Murray, has been extraordinary. Between them they have held the No.1 ranking for a staggering 921 weeks.