Daniil Medvedev will be poised to become a world No.1, and Craig Gabriel believes the Russian will be a worthy No.1
How many times have we heard the question, what's going to happen to tennis when the "Big 3" all hang up their racquets? Will the balls bounce a bit lower? Will the sport still create a racquet? Is tennis looking at as many doubles faults as Aryna Sabalenka can serve?
Take a chill pill people. The world is not going to cave in. What we have continuing to develop will vaccinate against any on-court crisis. Sorry I could not resist. 
While not giving away any age levels, I can remember people asking about post Borg, Connors, McEnroe, Lendl. Then there was the Sampras, Courier, Agassi, Chang period. Oh no, tennis will never be the same when they go. Err, what happened then? Some guy named Federer started a trend and was joined by one named Nadal, another called Djokovic, although initially people were unsure of him and his on-court attitude, and another fellow named Murray.
Tennis was alive and well. It will be the same situation this time around and it is definitely there for people to see. And still, it will be just as important to understand and realise that no one player is bigger than the game or tournament.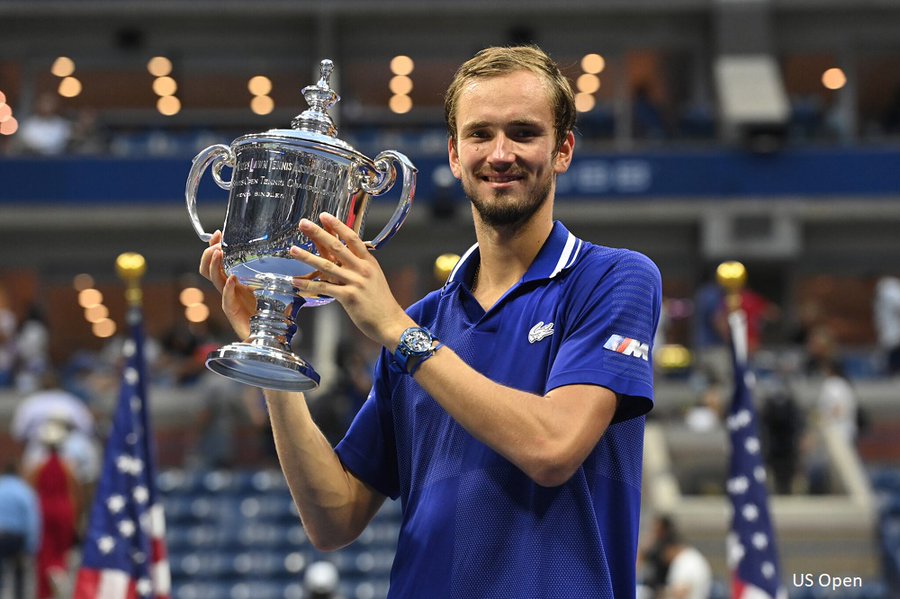 Rafa put it perfectly: "There is no one player in history that's more important than an event. The players stay and then go, and other players are coming. No one, even Roger, Novak, myself, Bjorn Borg who was amazing at his times; tennis keep going.
"Australian Open is much more important than any player. If (Djokovic) playing, okay. If he's not playing, Australian Open will be great Australian Open with or without him. That's my point of view."
The baton is changing and the next so-called big three will be Daniil Medvedev, Stefanos Tsitsipas and Alexander Zverev ... and for good merit, Andrey Rublev. The one who will stand out will be Daniil, or Danya to his friends.
What you have got with this man is a complete package. Daniil Medvedev is an incredible player, at times unorthodox, but captivating. He is articulate. He speaks multiple languages. He is funny and Daniil Medvedev has got personality. Okay, I know in my role (ie: multi-media superstar) it is necessary to be impartial, but you can't help but like the guy.
More and more fans are starting to pay attention to the Russian. Absolutely his stunning US Open victory last year over Djokovic allowed the attention on him to grow but what the fans are seeing is someone who doesn't take himself too seriously, can play it cool but also get fired up and provide a level of entertainment.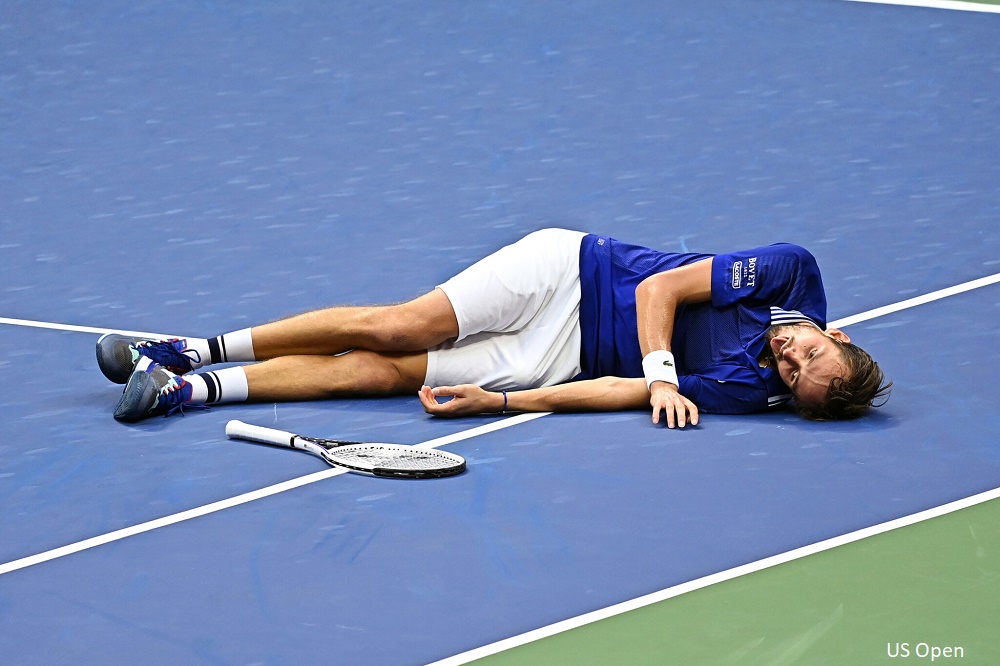 His dead fish celebration after the US Open final was perfect. And when he spreads his wingspan and twiddles his fingers to the crowd, he gets the desired response from fans. 
Medvedev's growing following is highlighted by the endorsement deals he has developed, arrangements outside the mandatory clothing which is Lacoste and racquets which is Technifibre – both of those, by the way, were extended before the existing contracts were even close to expiring. He has Bovet watches; BMW cars and his most recent deal is with the beverage maker 1573. They have a major sponsorship at the Australian Open.
All these companies can see his worth and what he will bring to their brands. Danya is here for the long run, and it is only a matter of time before he assumes the world No1 ranking. It won't be after this Australian Open even if he wins it without Djokovic in Melbourne because those ranking points will only drop off in February which is 12 months after the previous Australian Open.
When he gets there, he is likely to hang on to the spot for some time. He will be a worthy world No.1.