Although a surprise winner of the Indian Wells Masters 1000, Cameron Norrie's steady progress over the past few months has been noticed by fellow players – and puts him in a particularly strong position in the race for the Masters.
Although there was a wave of surprises at Indian Wells, Cameron Norrie made the biggest splash. "Yes, I think it's a little bit surprising," he said of his title win in a press conference after the final. "It was pretty miraculous that all the top guys lost and when I looked at the four semi-finalists (Basilashvili, Fritz, Dimitrov and himself), I thought, 'Hmm, it's a good opportunity here'." While Daniil Medvedev, Stéfanos Tsitsipás, Alexander Zverev and Andrey Rublev – the first four seeds – were knocked out by other "middleweights", Norrie still had to box clever to bring several tough opponents to their knees.
Ranked 26th at the start of the tournament, he notably defeated three members of the Top 20 and former Top 10s – Roberto Bautista Agut, Diego Schwartzman and Grigor Dimitrov – thrashing the last two by 6/0 6/2 in the quarter-finals and 6/2 6/4 in the semi-finals respectively. "I had a couple of tough matches early on, especially against Bautista Agut. I think that was my toughest match. Physically that match was rough (6/4 5/7 6/3 in 2 hours, 45 minutes in the third round). I played my best tennis against Diego (Schwartzman) and Grigor (Dimitrov). With my experience, being on the tour four years now, I was very calm in the bigger moment of the tournament."
"It's not just a guy who can play good on the day. He's a good player" – Roger Federer
Having cut his teeth in American college tennis, Norrie decided to turn fully professional in 2017, aged 21. His run of victories against several of the world's top 20 players is testament to how far he has come since then. Having given a glimpse of his promise in 2019 with a first ATP final in Auckland, his rise up through the rankings was delayed when the 2020 season was curtailed by Covid-19 and tournaments were halted for several months. "I see good improvements from him," said Roger Federer when they clashed at Wimbledon this year. "I remember when he came on tour, he was really steady off the baseline, with a very clean backhand."
"His backhand is very different to many other guys' backhands. He doesn't have much topspin on it. But I feel like everything in his game has gotten a little bit better, if it's just the serve or the zip on the forehand," explained the Swiss. "It's a different Cam Norrie, he has worked hard. He's played (and won) a ton of matches this season and his confidence is increasing. As a win for me, it's like a reference point. I know who I beat, you know what I mean? It's not just like a guy that can play good on the day. He's a good player." A few weeks earlier, at the French Open, it was another monument that painted a laudatory portrait of the native of Johannesburg.
"He's constantly putting in energy and he's also intelligent" – Rafael Nadal
"Every week he's making good results, winning against very good players," said Rafael Nadal before facing him on clay at Porte d'Auteuil. "I know he has a style of game that is not easy to play against. He's constantly putting in energy and he's also intelligent." A fantastic blocker who likes to draw out rallies to wear down his opponents physically, there is also more to Norrie than these qualities. Capable of unleashing salvoes with his characteristic straight-arm backhand and achieving angles that would give a maths teacher nightmares thanks to his topspin forehand driving off his left foot, he has asserted himself as an all-round player capable of adapting to all surfaces.
In 2021, he has already played in six finals, including Novak Djokovic and Daniil Medvedev with the ATP Cup. Nobody has done better on the main circuit. Of those finals, three were on hardcourts (Los Cabos, San Diego and Indian Wells), two on clay (Estoril and Lyon) and one on grass (Queen's). Having taken the titles at both Los Cabos (ATP 250) and Indian Wells (Masters 1000), the 26-year-old was also helped by an exemplary, positive attitude and remarkable emotional control. "He was very strong mentally," commented Nikoloz Basilashvili after the Indian Wells final, having lost despite being a set and a break ahead. "He came back in the second set and I could not find a way to beat him. He deserved his victory."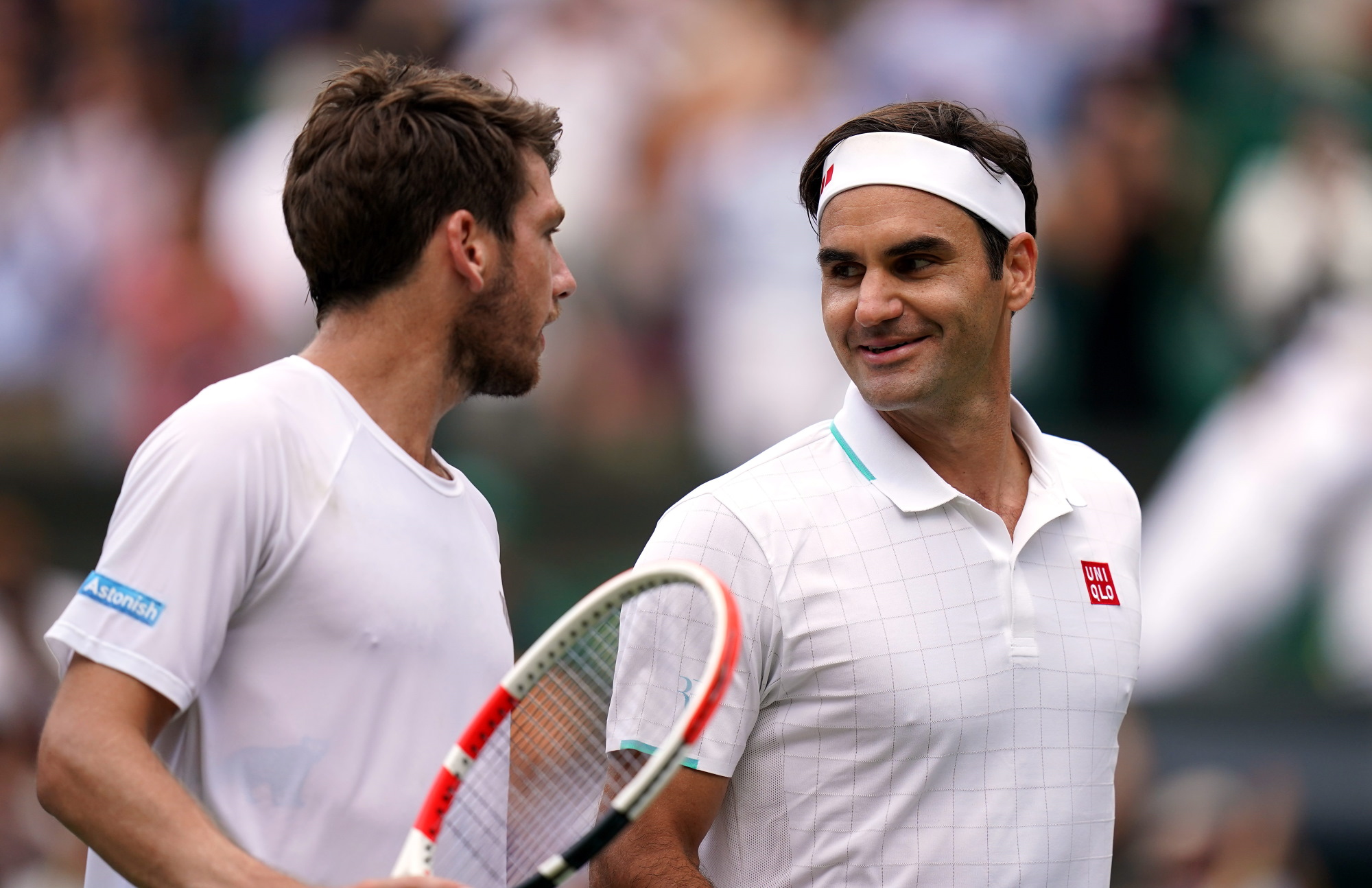 Norrie – a serious candidate for the Masters
After joining the Top 100 at the end of May 2018, Norrie broke through to 41st place in May 2019 before dropping slightly. From 74th in the ATP rankings at the start of the season, he is now 15th. "I think my progression with tennis has been pretty steady," he said after taking the title in California. "Around kind of 60 to 80, I was stuck there, then made a jump forward. I think I've just been working hard and progressing nicely, making small improvements in my game and in my ranking every year. I've got a lot of great people around me. Everyone's got the same passion for tennis and the same will to win."
At 10th in the Race and 160 points behind Hubert Hurkacz in ninth place, and with Rafael Nadal – holder of the eighth and last qualifying place – having ended his season early due to his left foot injury, Norrie is now a serious contender for the Masters. "Before Indian Wells, I was already thinking about the ATP Finals," he revealed. "I've made good progress and in a way it's not such a surprise to be in this situation, as I've been in the Top 15 in the race almost all year. I'm going to play in Vienna, Paris and Stockholm, hoping things will turn out in my favour for the Masters." Even if he doesn't quite make it, Cameron Norrie will still have had a great season. Compared with everything he has already accomplished, any failure would be just a small splash in the ocean.