We Are Tennis by BNP Paribas brings you the best of the past week, on and off the courts, day after day. A week full of surprises, with the big return of Grigor Dimitrov and a Tunisian woman making history. Oh, and a lawnmower speed record was also broken.
Monday October 11th
Reilly Opelka has never be at a loss for words. So when he is not happy, the American giant doesn't refrain from opening his mouth. In BNP Paribas Open, the world number 25 clearly doesn't like the numerous media requests. "It's my least favourite tournament," he says. "Every brand needs to do a photo shoot and you don't have time to practice. It's a four or five hour shoot and you're completely tired. Tennis is secondary. I hate it." It's a good excuse to justify elimination against a rediscovered Grigor Dimitrov. Roger Federer would have liked to take part in the California party, but the Swiss is still away from the circuit and is about to officially leave the world's top 10, something that has not happened to him since the beginning of 2017.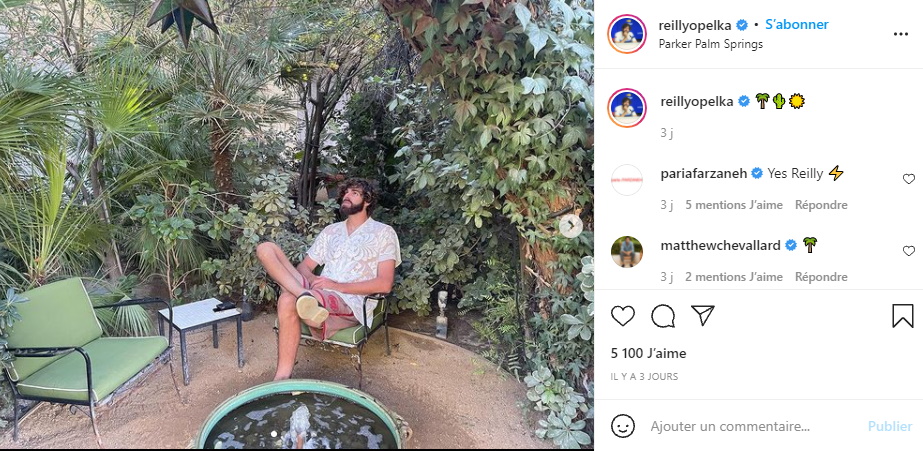 Tuesday October 12th
There's a lot going on in Brittany, between a utility car mysteriously found on top of a bus shelter in Finistere and a mother giving birth in a Rennes pizza shop. Double good news for the parents, though: the baby is fine and the owner of the restaurant has decided to offer them pizzas for life. John Isner is also going to be a father (again) and this is the reason why the American decided to withdraw from the rest of the BNP Paribas Open. Andy Murray, Andrey Rublev, Kevin Anderson and Matteo Berrettini also went home, defeated respectively by Alexander Zverev, Tommy Paul, Gael Monfils and Taylor Fritz. The women's tournament continues to brighten up with the elimination of number one seed Karolina Pliskova, title holder Bianca Andreescu, Elina Svitolina, Iga Swiatek and Barbora Krejcikova. Let's go!
Wednesday October 13th
"I played football until I was 14. The OM training centre had contacted me to join. I had the choice between tennis and football, and it's true that for football I had to get away from my family. Maybe I wasn't ready at that age. Even if my dream was to become a football player, I am a tennis player, so I am very happy." Benoit Paire was able to fulfil his childhood dream: play at the Velodrome for a charity match for Unicef, with teammates as varied as Drogba and Jul. Far from Marseille, the battle rages on under the Californian sun: Diego Schwartzman dominates Casper Ruud, Alex Zverev beats Gael Monfils, Grigor Dimitrov surprises his world by taking on the number 1 seed Daniil Medvedev and Taylor Fritz eliminates a second Italian in a row, Jannik Sinner.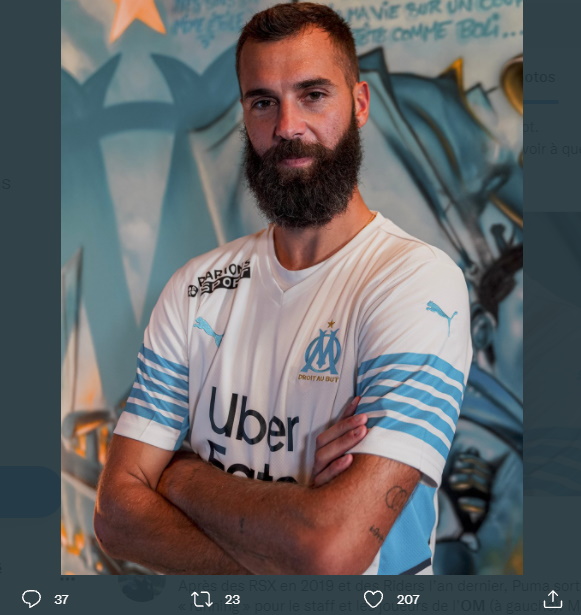 Thursday October 14th
The Transalps can dry their tears. They have their champion of the week: Stefano Cutrupi, who has grown the largest pumpkin in Europe (1.2 tonnes, the average weight of a car). Which makes us think that it's almost Halloween... No scare, however, but a great happiness for Ons Jabeur, who qualified for the semi-finals in and who is going to climb into the WTA world top 10 for the first time. "It's a dream come true," said the Tunisian. "I deserve to be in this position, since I've been playing well. But I want to prove that I deserve to be there (...). There are still many things I need to improve." Next step, the world top 3?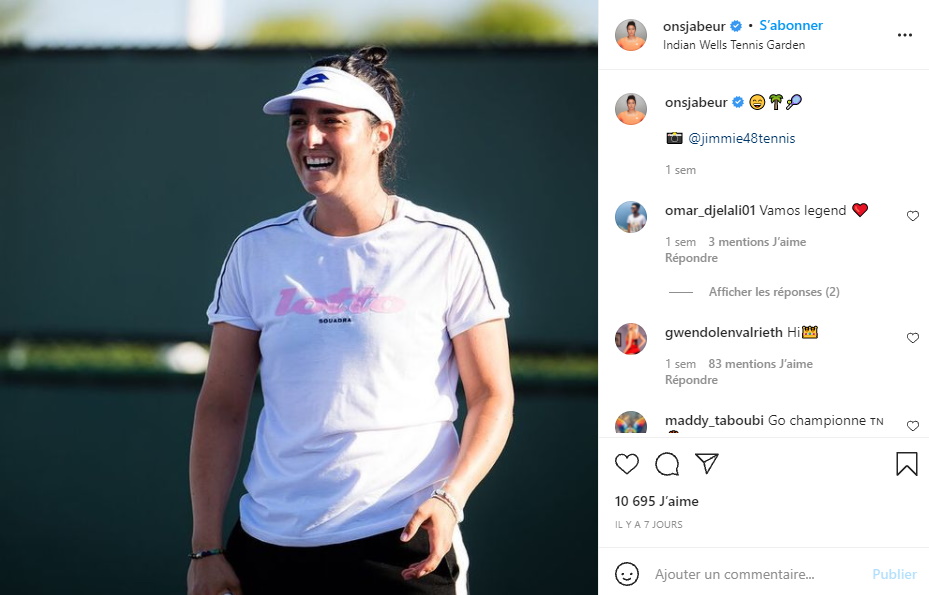 Friday October 15th
A confusing BNP Paribas Open final and the end of a crazy tennis season: in the absence of the elephants of the circuit (Djokovic, Nadal, Federer), the window was open for the new generation. But no. After Medvedev, it was Tsitsipas and Zverev's turn to scuttle their chances of winning the Californian Masters 1000 by losing to Nikoloz Basilashvili and Taylor Fritz respectively. The top seed in the men's semifinals is Cameron Norrie, the number 21 seed... In the girls' draw, it's also anarchy: in the semifinals, Victoria Azarenka makes a comeback by dominating Ostapenko and Paula Badosa puts an end to Jabeur's dream of a major title. The punters are sweating.
Saturday October 16th
Great Britain has talent, episode 1: a certain Tony Edwards breaks the speed record for a lawnmower by reaching 230 km/h with his machine. This feat was validated by the official Guinness Book of Records. Not sure that at this speed, the lawn is really well mown... Great Britain has talent, episode 2: we prefer the performance of Cameron Norrie who qualified for his first major tournament final by beating Grigor Dimitrov, author of a magnificent and unexpected comeback. He will face another surprise in the final (of course, this is the theme of the Californian ten), Georgian Nikoloz Basilashvili, who defeated Fritz.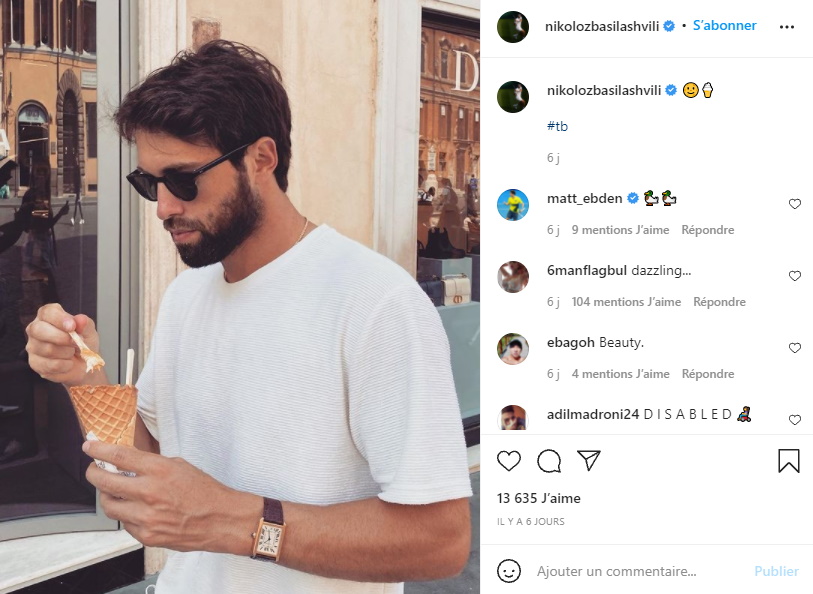 Sunday October 17th
While Russian actress Yulia Peressild and director Klim Chipenko are back on earth after a twelve-day stay on the International Space Station to shoot what will soon be the first real "space movie" (even if Thomas Pesquet is doing pretty well in this field), it's the epilogue of the Indian Wells tournament, with two very big odds as final winners, of course. Two fairly similar winners, in the end. In the girls' category, Paula Badosa won her first major title, her second in the WTA after the one she won in May in Belgrade. In the boys' category, Cameron Norrie won his second career ATP tournament, after his previous victory in Los Cabos last July. Two victories in three sets to complete this beautiful and surprising autumn session in the Californian desert.