We Are Tennis by BNP Paribas brings you the best of the past week, on and off the courts, day after day. A week that saw the Big Three suffered, where Stefanos Tsitsipas was a great ambassador for his country and where meat-flavoured candles were blown out.
Monday August 9th
Stefanos Tsitsipas new number 3, Elina Svitolina in the top 5: the tennis world is on the move in 2021. There is also movement in Italy, where Etna, due to intense activity in recent times, has grown from 3326 metres to 3357 metres. Roger Federer is no longer growing but getting older, while his compatriot Stan Wawrinka has already announced his withdrawal from the US Open, replaced in the main draw by another veteran (Andy Murray). Rafael Nadal, on the other hand, is in Toronto to play in this week's Masters 1000, but he is grimacing and rumoured to be unfit to play. Until a decision is made, he is training. In Montreal, some of the top players (Barty, Osaka, Kenin, Swiatek) are missing from one of the biggest tournaments of the summer. The favourites are Sabalenka and Andreescu.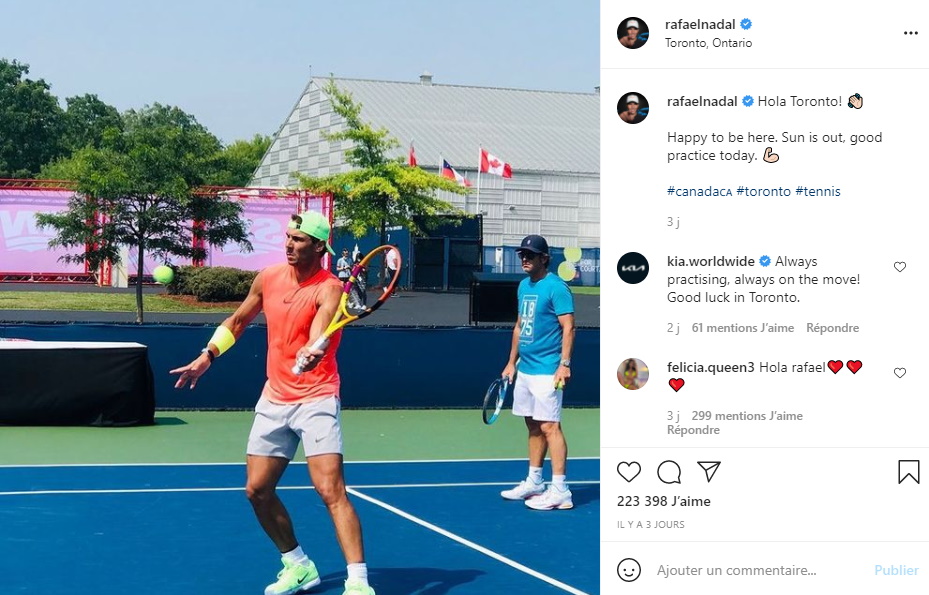 Tuesday August 10th
Official: still too physically diminished, Rafael Nadal is out in Toronto. The Masters 1000 is thus depleted of the Big Three, the Spaniard's withdrawal coming on top of those of Djokovic and Federer. It will be necessary to slowly but surely get used to their absence... Moreover, Djoko has announced that he will not be playing in Cincinnatti. Diego Schwartzman, for his part, is present at the Canadian event but his mind is elsewhere, busy paying tribute on Instagram to the Barcelona career of his idol and compatriot Lionel Messi, on his way to PSG. No tribute to the Argentinian for Ikea, but a funny idea: to market candles with a meatball scent. After all, we do sell camembert-flavoured chip's...

Wednesday August 11th
Juan Martin Del Potro is training hard in Miami to try to make a comeback. In Toronto, Fognini delivers a message of tolerance with a rainbow bandana, while Basilashvili delivers a message of violence by blowing away De Minaur, the tournament's number 12 seed (6-1 6-1). Not far away, in the US, a plastic bag supposedly filled with the air from a Kanye West concert is sold for $7,600 on Ebay, with a starting bid of $1025. Never has news better defined the term vacuity.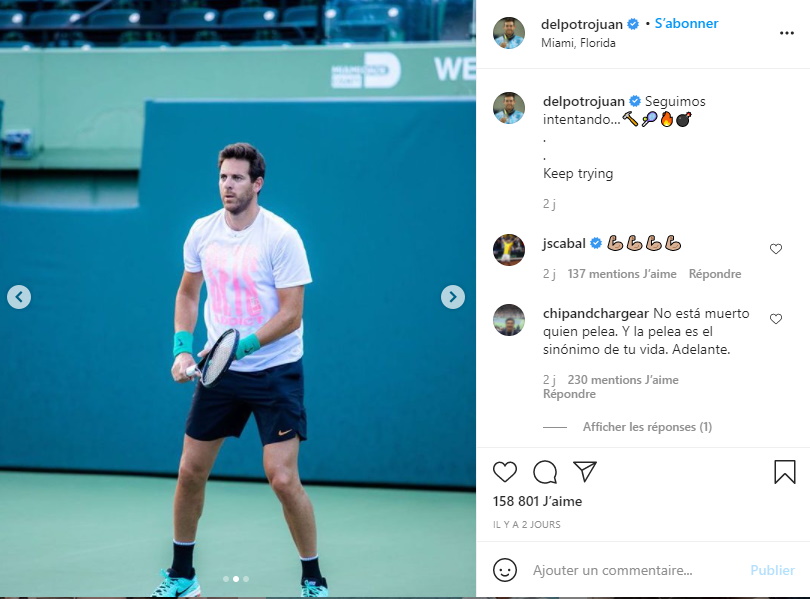 Thursday 12 August 12th
"My heart is with all the people of Greece. I come from the southern suburbs of Athens. When I was there a few days ago, I could see the fires. Huge, giant clouds, smoke, visible from far away. Even at the beach that day when I went swimming, you could see the debris generated by the smoke and the fires in the sea. I try to help as much as I can, first of all because this is my country. I grew up there. I do it for the people, helping is the least I can do. It's very sad." Stefanos Tsitsipas, who easily defeated Khachanov in Toronto, delivered a strong message of support to his country, Greece, which has been hit by terrible fires that have already destroyed 70,000 hectares of vegetation. Meanwhile, Serena Williams is confronted with more trivial problems, wondering which shoes she should wear... As for Matteo Berrettini, it's the end of the holidays.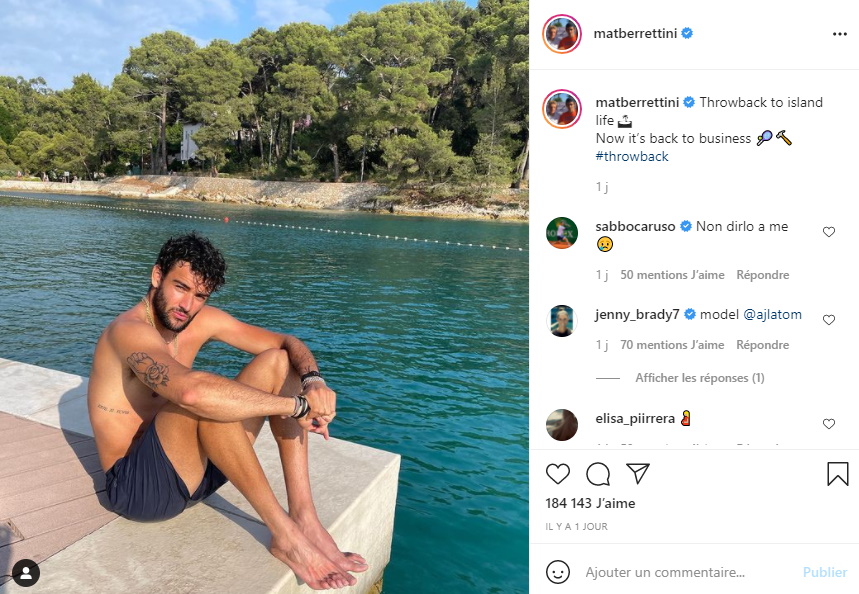 Friday August 13th
After Kanye West's concert tune, a piece of Charles and Diana's wedding cake goes up for auction for the modest sum of 2600 euros. Let's remember that this wedding dates back to 1981... In Toronto, Stefanos Tsitsipas devours Casper Ruud and John Isner tastes the young groom Gaël Monfils.

Saturday 14th August
Oh! While all observers were expecting - and probably hoping for - a final between Tsitsipas and Medvedev in Toronto, the Greek was surprised by the giant Reilly Opelka, 2.11m and 102 kg on the scales. The other American tennis kingpin John Isner was dominated by Daniil Medvedev in the other semi-final. In Montreal, Camila Giorgi surprised everyone by qualifying for her first major tournament final where she will face former world number one Karolina Pliskova.

Sunday August 15th
The British are great and super considerate of dog owners. In London, a bar has just opened just for them: the After Bark. The menu includes cocktails for canines called "puptails", made from beetroot and raw carrots, dandelion and burdock teas. Roger Federer is also great and we miss him. We will miss him for a long time to come, as he will have to undergo another operation on his right knee, which will keep him out of action for several months. No more US Open 2021, no more end of season. Hopefully he will make a (final?) comeback next year. In the meantime, King Roger is playing ping-pong. Perhaps as a way of reassuring his fans. In Canada, the week ended with Daniil Medvedev defeating his second American golgoth, Railly Opelka, in the final in Toronto, and Camila Giorgi fulfilling her dreams by beating Karolina Pliskova in Montreal.