We Are Tennis by BNP Paribas brings you the best of the past week, on and off the courts, day after day. A week that saw a master give up on his Olympic dreams, superheroes get married and Italians had a big party.
Monday July 12th
Big hangover for England, forced to digest her Euro final defeat to Italy, conceded after a dramatic penalty shoot-out. It is always good to remember that the last international title won by the country that invented football was when Charles de Gaulle was president and Neil Armstrong had not yet set foot on the moon. Pete Sampras also thought it would be decades before his records fell. But it's not to be: a little less than twenty years after his last Grand Slam title ( the US Open 2002), Pistol Pete's head is spinning as he faces the Federer-Nadal-Djoko trio, more than ever on the podium of the most successful Grand Slam players (20 wins each). "I'm just amazed by this generation," Sampras said after Novak Djokovic's latest Wimbledon victory. Meanwhile, Ons Jabeur, who recently became the first Arab woman to reach the quarter-finals in London, has announced that she is selling her racket to help hospitals in Tunisia, which is battling with a record number of Covid-19 infections.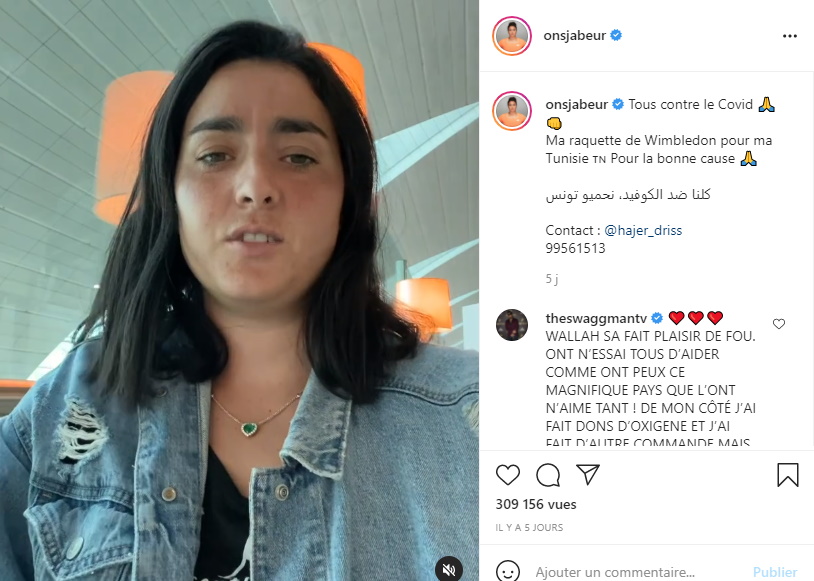 Tuesday July 13th
Italian sport again: while celebrating Wembley's heroes, Italian President Mario Draghi also gives a napkin ring to Matteo Berrettini, finalist beaten at Wimbledon by the untouchable Djokovic. If Italy has been searching for a Grand Slam winner since Adriano Panatta's victory at the French Open in 1976, there is no doubt that with the density of its representatives on the ATP circuit (Sinner, Sonego, Fognini, Musetti, Berrettini...), it should soon be smiling. A smile that Roger Federer no longer has: with a new knee injury, the Swiss must withdraw from the Olympics.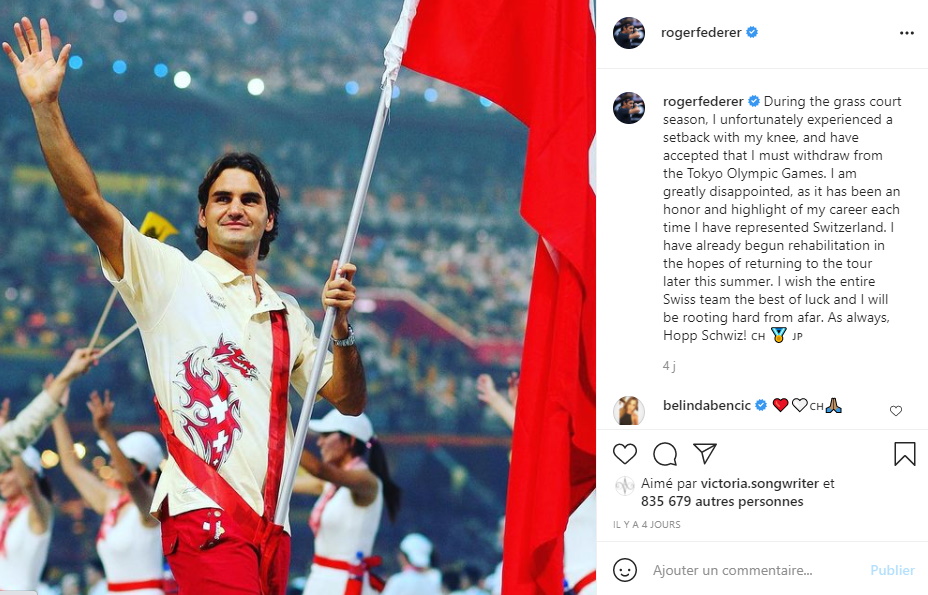 Wednesday July 14th
Big day in France with a parade on the Champs-Élysées, including a marriage proposal from a soldier at the beginning of the ceremony, everything under the eyes of President Macron. No public holiday in Spain, but a day of hiking for Rafael Nadal, on a trip with his wife to Majorca. Not everyone is off work, however: five tournaments are on the schedule this week, between Hamburg, Newport, Bastad, Budapest and Lausanne.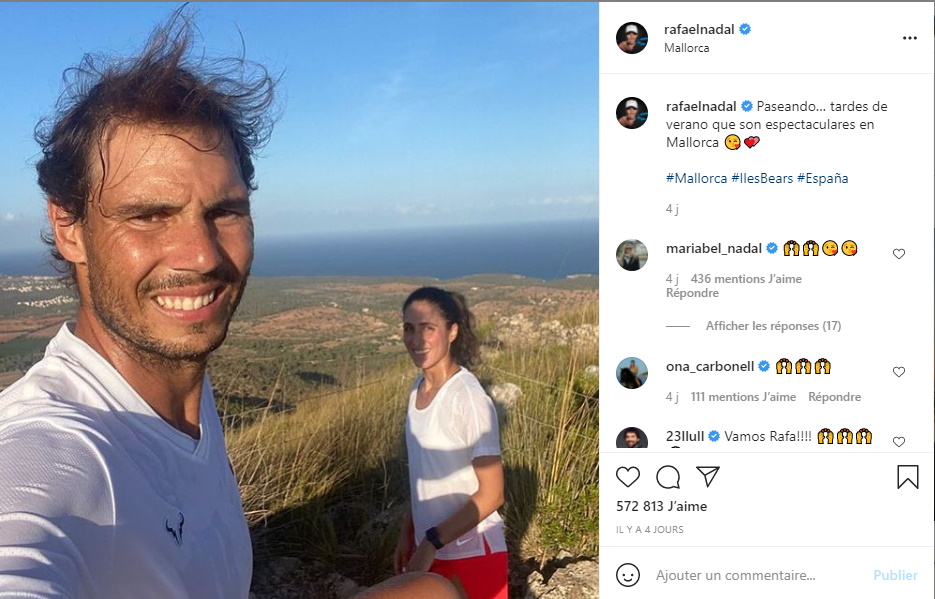 Thursday July 15th
After Federer, it was Angelique Kerber's turn to announce her withdrawal, the German preferring to skip Japan to prepare for the US Open, and Alex de Minaur too after testing positive for Covid. In Germany and Belgium, there was a lot of concern after heavy rain and record flooding. In Limette, in Walloon Brabant, Justine Hénin's sports complex is under water. Good news though: Gael Monfils and Elina Svitolina have announced that their wedding will take place the next day! 
Friday July 16th
D-Day, then, for the Monfils-Svitolina double, which is undoubtedly the most beautiful duo in tennis today alongside the Fognini-Penetta double. The Franco-Ukrainian marriage is also an opportunity to see the four fantastic players of French tennis (Monfils, Gasquet, Simon, Tsonga) reunited, which should not make us forget the retirement of Timea Bascinszky, former double semi-finalist at Roland-Garros, who has not played since September 2019 due to back problems.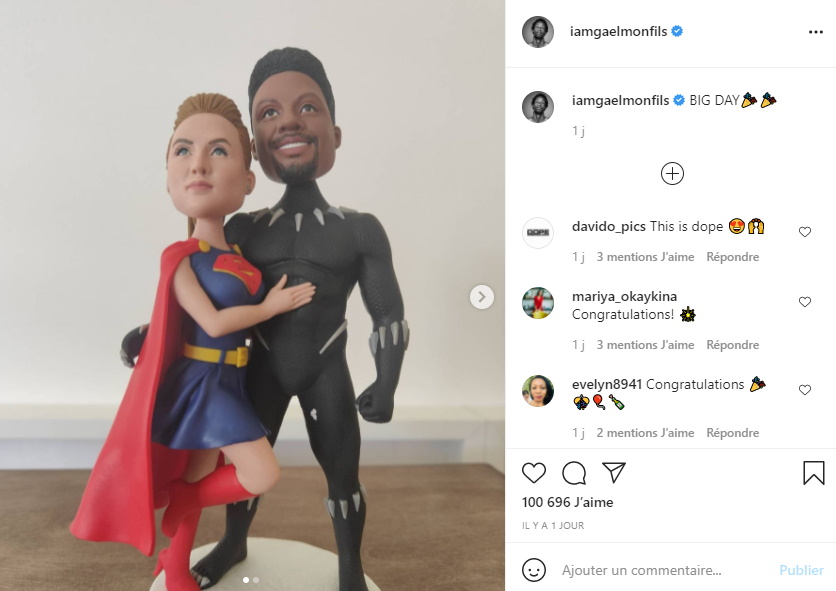 Saturday July 17th
Fans of Kaamelott are counting the days until the theatrical release of the feature film based on the universe imagined by Alexandre Astier. One of them, Arnaud Klein, says he wants to go and see the film 200 times, just to beat the record of American Ramiro Alanis, who has seen Avengers: Endgame 191 times. Another great performance in Lausanne, where Clara Burel dominated Caroline Garcia in three. A nice nod to the day when Billie Jean King and the other "original 9" (Peaches Bartkowicz, Rosie Casals, Julie Heldman, Kristy Pigeon, Nancy Richey, Valery Ziegenfuss, Judy Dalton and Kerry Melville Reid), who created the WTA, were inducted into the Hall of Fame.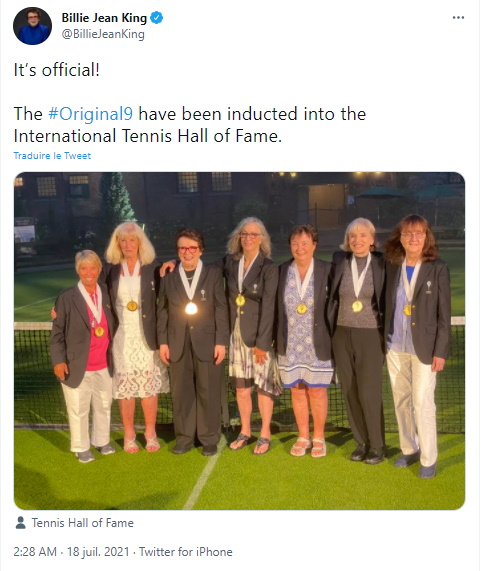 Sunday July 18th
"The adventure begins!" Nicolas Mahut has arrived in Tokyo and the race for medals is starting smoothly. Karolina Pliskova is on holiday while Tadej Pogacar is enjoying his second Tour de France in a row. At Cannes, the Palme d'Or goes - and this is a surprise - to the young French director Julia Ducournau for Titanium, her second feature film. No one to go and see it 200 times in theatres?