We Are Tennis by BNP Paribas brings you the best of the past week, on and off the courts, day after day. A week where a Tower has yet again crumbled on an operating table, where Emil Ruusuvuori has finally met all the expectations surrounding him, and where avocado toasts were discussed. That's right.
Monday, March 22nd
The Internet is like life and therefore like a box of chocolate: you never know what you're gonna get. The week started with Tony Parker and Alizé Lim making their relationship official on Instagram. Kevin Bacon, on his side, decided to kill time by playing a Backstreet Boys song on the guitar in front of a crowd of alpagas. Surreal? Not as much as seeing Aslan Karatsev, the world number 112 on December 31st, 2020, entering the top 30 at the ATP Race. A top 30 where Benoît Paire no longer belongs. And to top it off, he received heavy criticism from Toni Nadal: "Paire isn't doing tennis a favor and isn't doing himself a favor either. It's placing very little value in effort. If he's tired of the current situation, he should keep it to himself. What isn't normal, is to no longer want to fight." Bang.
Tuesday, March 23rd
Playing against the evil trio Nadal-Federer-Djokovic can take a toll on you. Juan Martin Del Potro knows it better than anyone else, as he announced on social networks that he will undergo yet another operation to try an ultimate comeback for the Olympics. The Tower of Tandil wrote: "I won't stop trying…" Meanwhile, Stan Wawrinka was operated on his left foot, and Andy Murray handed back the wild card given to him by the organizers of the Miami Masters 1000, as he suffered a groin injury. It's a strange draw in Florida, as only five of the top 10 players at the ATP ranking will be there. In the women's draw, only Serena Williams is missing.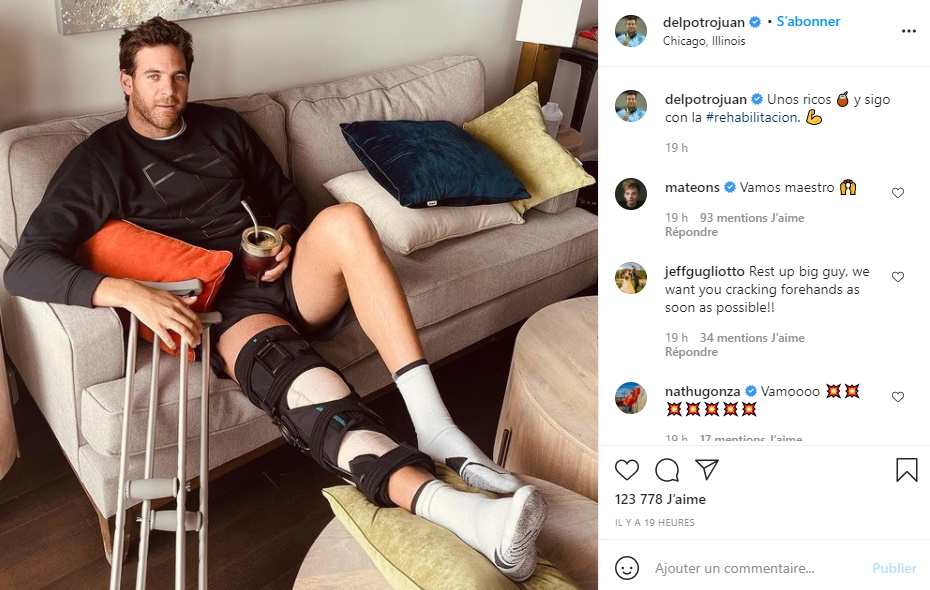 Wednesday, March 24th
400 meters. That's the length of the container ship from the company Evergreen which has been blocking the Suez Canal, and putting 12% of the world trade, following sudden strong winds and a wrong manoeuvre. 41 centimeters. This is the distance separating the top of Diego Schwartzmann's head to the top of Reilly Opelka's, the shortest and tallest players of the circuit at the moment (1,70m for the first, 2,11m for the second.) Still with short formats, Hugo Gaston made the most of his invite at the Miami Open by defeating Dominik Köpfer, while Vasek Pospisil was knocked out and left while insulting Andrea Gaudenzi, the boss of the ATP. He lost it, just like the volcano Fagfadasfjall, in Iceland, which suddenly erupted. And it's quite pretty.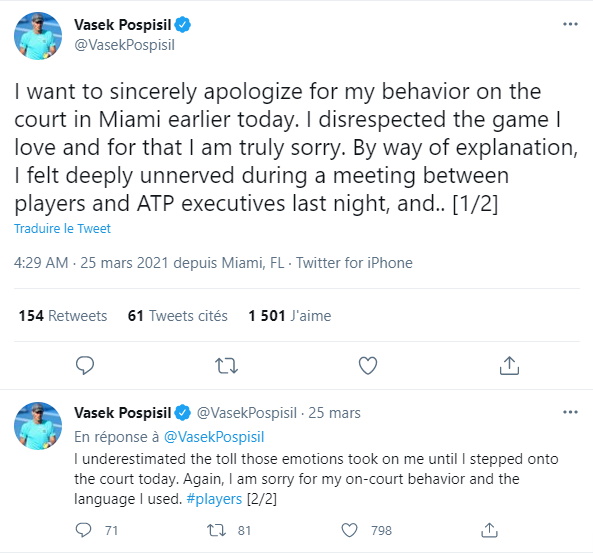 Thursday, March 25th
A study conducted by a Canadian biologist concluded that the healthiest sounds to listen to are birds singing and the noise of running water. The biologist certainly heard the sound of Ashleigh Barty's backhand, who was in big trouble against Kristina Kucova before managing to go through, just like Angelique Kerber, who was on very quick mission against Renata Zarazua (6-0, 6-0, in 61 minutes). Yes, 61 minutes, only 44 minutes more than how long it took the inhabitants of Pompeii to die during the eruption of Mount Vesuvius in AD 79, according to a recent study.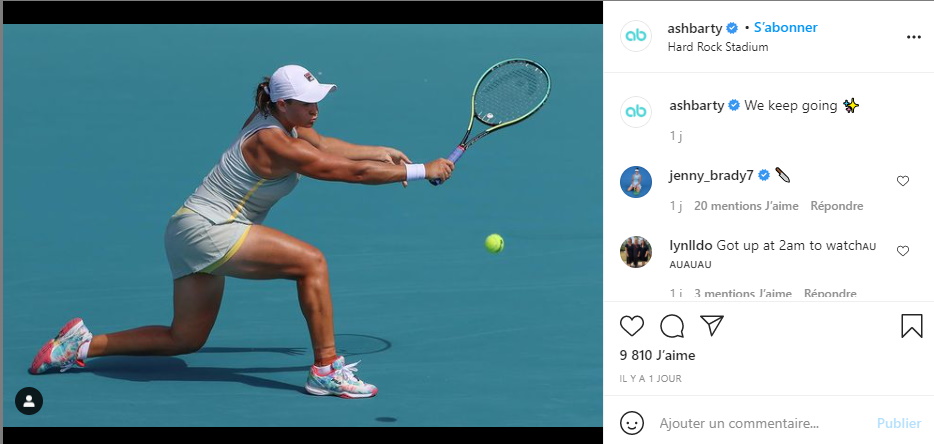 Friday, March 26th
Poached eggs and avocado toasts. Maybe you didn't care about what Daniil Medvedev usually has for breakfast, but the Russian is a polite bloke, who can answer in the most serious way a random question asked by a journalist to fix the sound of his mic. Anyway, in Miami, the top seed also ate up his first opponent, Lu Yen-hsun, 37. However, Alexander Zverev was surprised by Emil Ruusuvuori who produced THE great performance of the start of his career. Defeated by Petra Kvitova, Alizé Cornet, on her side, is "a little tired of all of this". It's difficult to find a better quote to describe the start of 2021.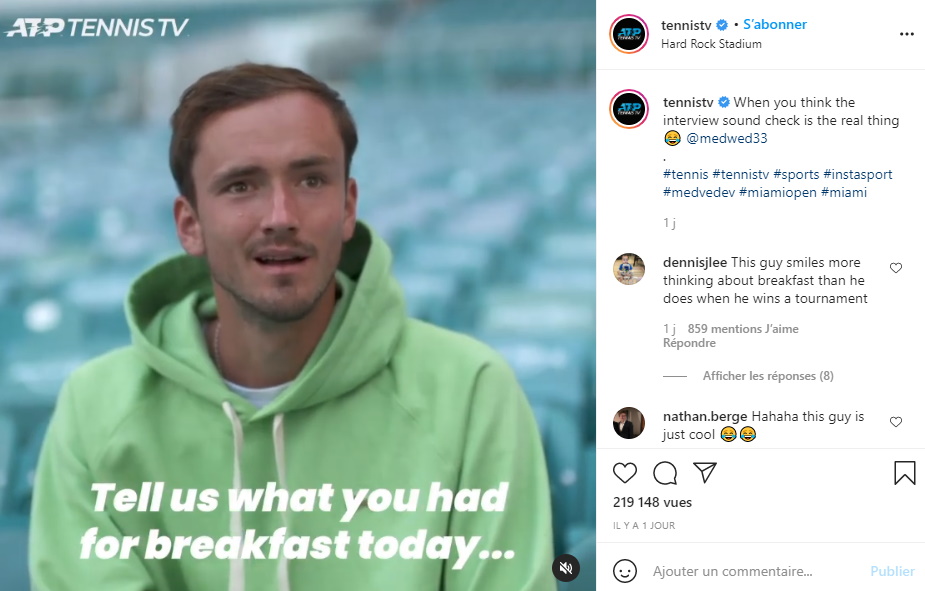 Saturday, March 27th
With a painful shoulder, Simona Halep had to withdraw for the Floridian tournament before her third-round match against Anastasija Sevastova. In the men's draw, Fognini, Garin and De Minaur were all knocked out, while Ana Konjuh, the current world number 338 who was an ex-prodigy who suffered three elbow injuries, had a bit of a comeback as she defeated two top 20 players (Madison Keys and Iga Swiatek). But what is Roger Federer doing during this time ? Chilling out, relaxing, nice and easy.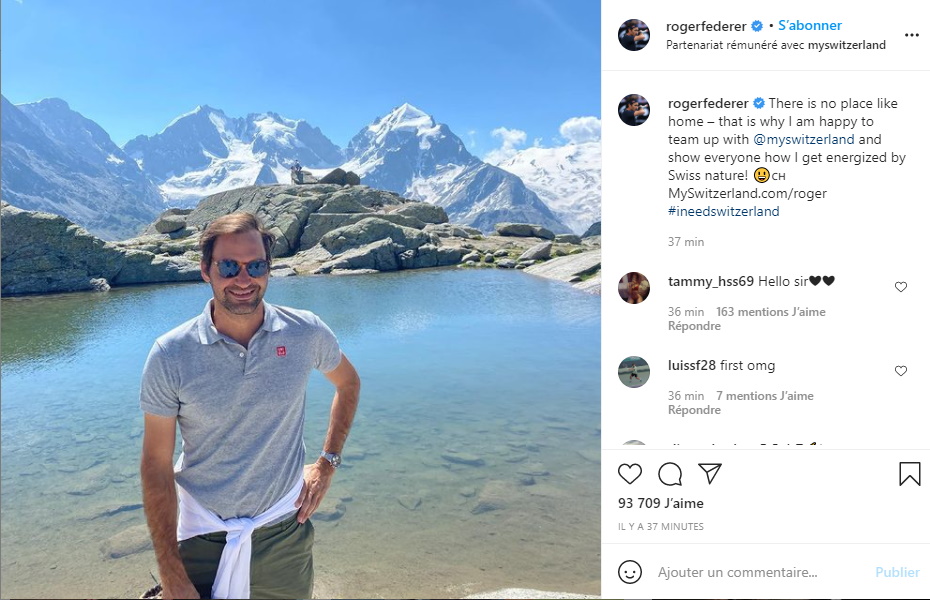 Sunday, March 28th
If Francis Ngannou is the new MMA heavyweight world champion, our favorite fighters remain Marion Bartoli and Benoît Paire, who have been going on for way longer than the usual twelve rounds. As Paire was defeated in Miami by Musetti, the ex-Wimbledon winner stated that he should be punished for his behavior. Paire's answer came during a party in Florida: "Suspending me ? I don't see why, I'm doing my best…". Let's get back to the game, with John Isner's surprise win over Felix Auger Aliassime, and Sofia Kenin's defeat against Ons Jabeur, while Jannik Sinner won an epic duel against Karen Khachanov. Glory to the Belgian Zizou Bergs who, on top having the nicest first name of the circuit, won, in Lille, his second Challenger in three weeks. ZI-ZOU ! ZI-ZOU ! ZI-ZOU !