Novak Djokovic and Naomi Osaka are riding the crest of a wave. Both are celebrating incredible achievements by winning the Australian Open – Djokovic for the ninth time, Osaka for the second and both did it in straight sets when most thought their respective finals could get rather tight.
Djokovic took one hour 53 minutes to beat Daniil Medvedev 7-5, 6-2, 6-2 while Osaka needed 77 minutes to over come Jennifer Brady 6-4, 6-3. The reason why both matches were surprises was because Medvedev had beaten Djokovic in three of their last four matches and has beaten every top ten player in the last few months (except Roger Federer who isn't playing) and Osaka and Brady played a nail-biting match in the semis of the US Open.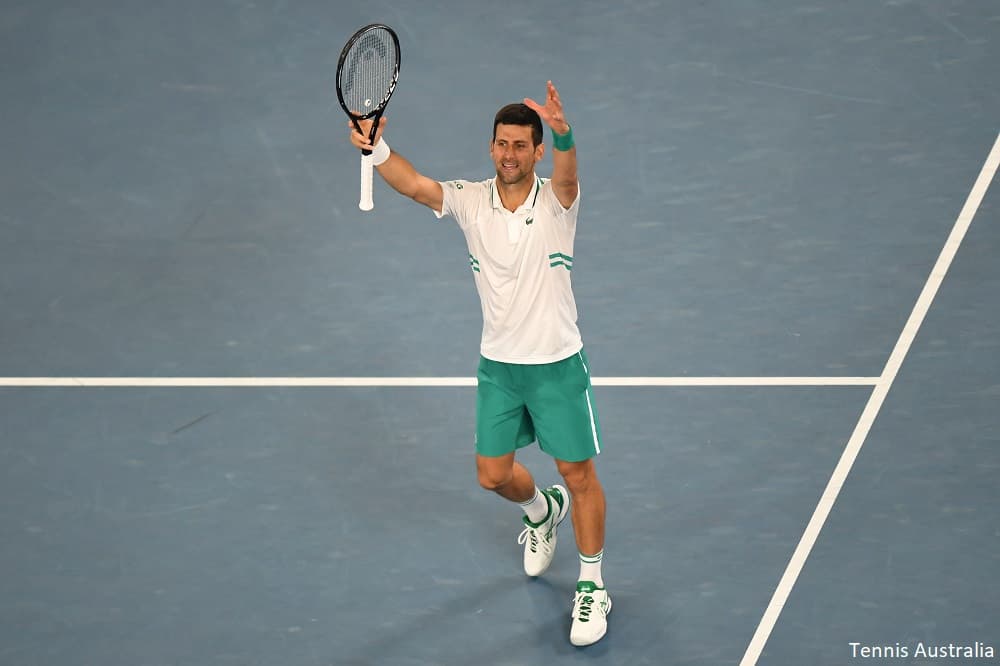 "When you're a young tennis player, I think 99.9 percent of players, kids that get a racquet in their hands, start dreaming about what they want to achieve, it's a Grand Slam, winning a major," Djokovic said. "So, of course I tried to remind myself, pinch myself, of how important this is. 

"Even though I have been fortunate to win many majors and play in many major finals in my life, I do enjoy the success every single time even more because I know that the longer the time passes, the more difficult it's going to become for me to get my hands on the major trophy because you have, of course, new young players coming up that are as hungry as you, maybe even hungrier, and they're coming up and they're challenging me and Roger and Rafa. 

"I haven't made any commitment actually after Australia. I'm just trying to marvel in this success and enjoy it as much as I can."
The first set was crucial, certainly for Medvedev. Djokovic went up 3-0, the Russian levelled and then Medvedev served to stay in the set at 6-6 but facing set point he rushed a forehand and dumped it into the net. While Medvedev had a break early in the second, it did not last long and Djokovic went for strength to strength. Medvedev served to stay in the championship but when Djokovic got match point he made no mistake as he flicked a high backhand return for a winner.
Djokovic has a clear passage to breaking Roger Federer's record of 310 weeks at No.1. He will equal that on 1st March and break the record on 8 March.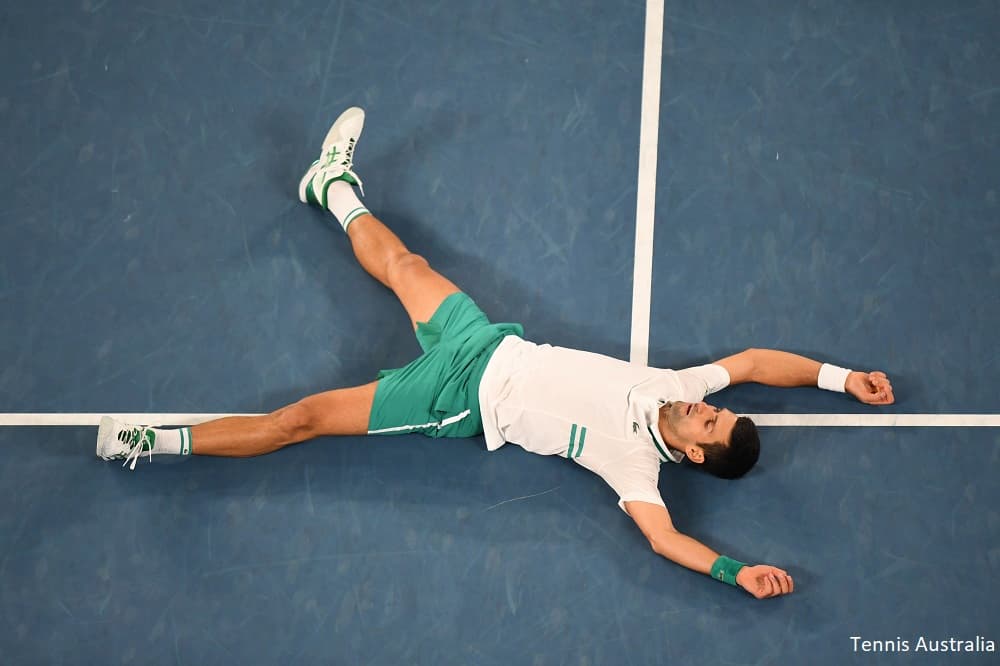 Undefeated for over a year, Naomi Osaka continues to show why she is the developing face of women's tennis. We wrote of her going from Cocoon to Butterfly here on We Are Tennis and that maturity was highlighted even more with the Australian Open final. 
It was a superb performance from the 23-year-old Japanese star who moves to No.2 in the rankings and has her now on a 21-match win streak. Her 77-minute dismissal of Jennifer Brady was in stark contrast to their US Open semi-final five months before and a match many recognised as one of the best if not the best women's match of 2020.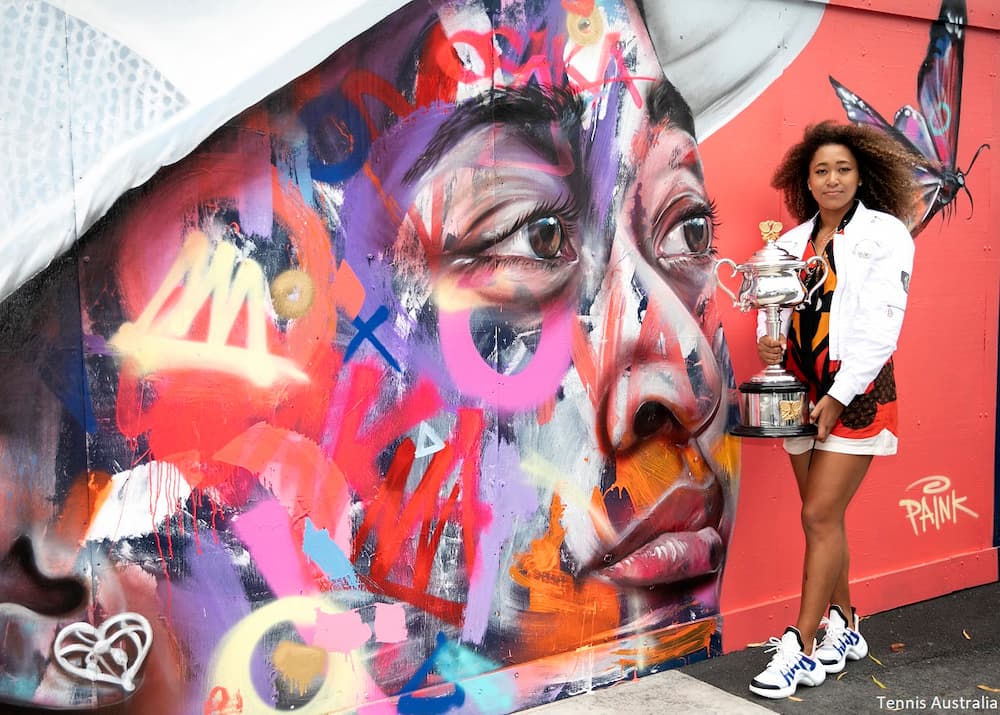 "I felt like was more of a mental battle," Osaka said. "I think we were both nervous. Of course, I can't speak for her, but I was extremely nervous. I honestly just told myself before the match, I'm probably not going to play well. I shouldn't put that pressure on myself to play perfectly but just go out there and fight for every point. You know, the outcome is whatever it wants to be, but I can live with the fact that I tried very hard."
Not since Monica Seles in the early 1990's has a woman player emerged victorious from the first four major finals of her career. On the men's side it's only Roger Federer who has achieved that.
"My reaction is that that's very amazing company," she said. "I hope that I can, you know, have, like, one grain of how their career has unfolded. But, you know, you can only wish and you can only just keep going down your own path. But, yeah, it's definitely something crazy to hear."
But while she was "trembling" on the final point and the what ifs come into her mind, they soon dissipate and her "feelings (are that) I'm really happy". And then equally important for her is her acceptance as a role model for the next generation just as some were to her when she was growing up.
"I feel like the biggest thing that I want to achieve is -- this is going to sound really odd, but hopefully I play long enough to play a girl that said that I was once her favourite player or something," Osaka said. "For me, I think that's the coolest thing that could ever happen to me. I think I have those feelings of, you know, watching my favourite players. Unfortunately, I didn't get to play Li Na, but, yeah, I just think that that's how the sport moves forward.

"Over the years I have just realized, the only thing I can do is be myself. There is 500 other tennis players if you want to pick to be your role model. So, I feel it's a really big honour that there is little kids that like me, that come to my matches and cheer for me. But at the same time, I don't weigh it too heavily on myself, because I feel like I'm always, or I'm still growing as a person and hopefully they grow with me maybe."