Over the last few months Naomi Osaka has grown into a woman. Despite her still very young years the world has been hearing her roar. She is one of the faces of the new generation of women's professional tennis, despite her flicking off the compliment with a sly smile. Certainly, for as long as Serena Williams plays, she will be the most followed woman in tennis but at her shoulder is Miss Osaka carrying the torch into the next era.
She might not feel that way because "there's so many interesting new people" but she has definitely broken through the cocoon and this stunning butterfly has unfurled its wings. There are still some traces of the young person who was shy in front of large numbers of scrutinising people prodding her with questions and the responses would sound like a "valley girl".
She is more outspoken with her thoughts; it is almost as if there was a lightbulb moment which may have started with the Black Lives Matter movement. Whatever it might be it has woken her social consciousness. Naomi Osaka is being listened to as much as her amazing tennis is admired on court.
"I feel like the last year changed me a lot. There was a lot of things I was struggling with, and I feel like during quarantine I really had to dig deep in myself and try to figure it out for myself," Miss Osaka explained. "I feel like there's a lot of people that had to go through that, and I'm just a person that you happen to ask questions to a lot."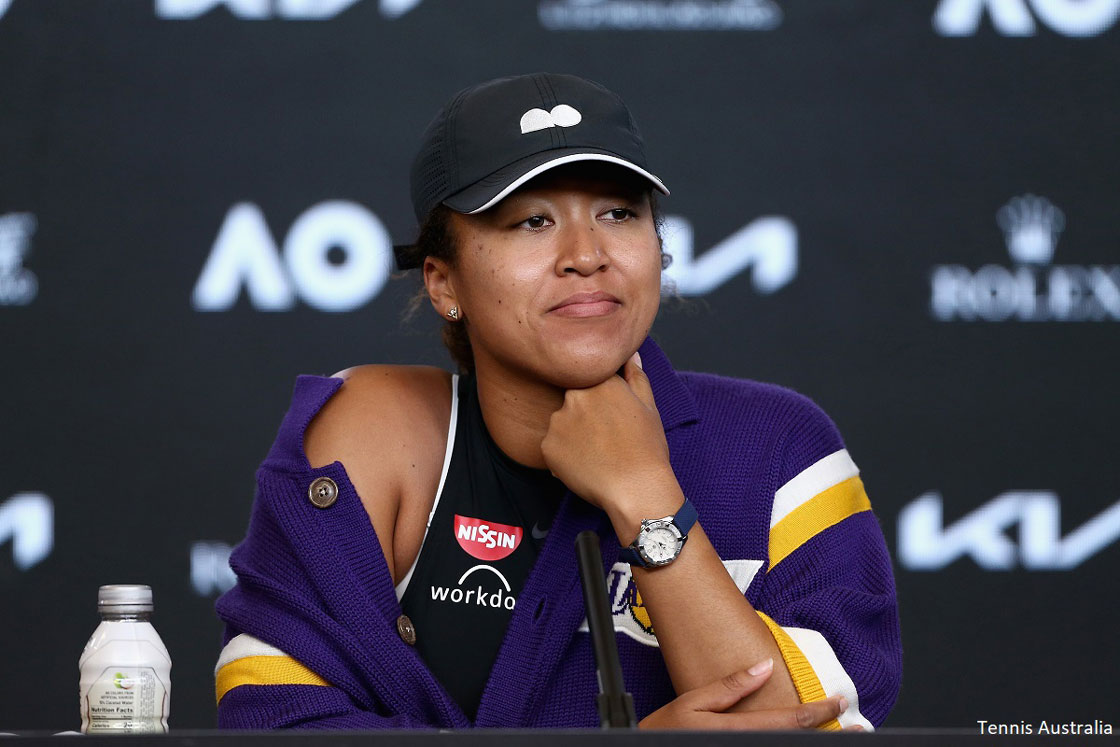 The political side of Osaka is not about political parties but instead it is about injustices and she is prepared to speak out in a measured way. She does not appear to get carried away in speaking her mind just because she is a celebrity. Instead, it is more about using that celebrity status the right way. Like when she was asked if the boss of the Tokyo Olympics Yoshiro Mori should resign, which he eventually did, because of his sexist comments regarding women.
Osaka pondered the question and first said "I'm a tennis player". In other words, do I need to be saying something and get involved just because people know me? She thought for a while and calmly said: "I think that someone that makes comments like that, they need to have more knowledge on the thing they are talking about. I feel like that was a really ignorant statement to make.
"I think for me, what it means is that there's a lot of things I think people used to accept, things that used to be said, but you're seeing the newer generation not tolerate a lot of things. I feel like it's really good because you're pushing forward, barriers are being broken down, especially for females.

"We've had to fight for so many things just to be equal. Even a lot of things we still aren't equal. Year … I thought that was a good thing."
While still in its infancy, Naomi Osaka's attitude could, sort of, possibly, maybe, be likened to the era when Billie Jean King was trying to help create women's professional tennis. The difference is King was more aggressive and, with respect, demonstrative. Osaka is softly, softly.
The aggressiveness is left to what happens on the court and how hard she hits the ball. In her semi-final at the Australian Open she said she was "intimidated" that Serena Williams was across the net. She was scared what Serena might do to soft returns. 
That is a moot point because Osaka matches it with the most powerful hitters in women's tennis, Williams included, as witnessed during their semi-final. That sort of blistering power has allowed her to win three majors from as many finals and reach a fourth final where she plays Jennifer Brady who she defeated in last year's US Open semi regarded by many as the best women's match of 2020.
"I have this mentality that people don't remember the runner up," she said, when asked why she is so tough to beat in a major final. "You might (remember), but the winner's name is the one that's engraved. I think I fight the hardest in the finals. I think that's where you sort of set yourself apart. It's like the biggest fight."      
Her evaluation of such points goes to her past. When she was growing up she felt her goal was to make history and to be able to do at least one thing right.
"I would say I wanted to be the first Japanese person to win a Slam, I think that was my goal," Naomi said. "Then there were more things to do. For me, now, it's nice to see your name on the trophy or your name on the wall, but I think it is bigger than that. I feel like I'm playing with a different purpose."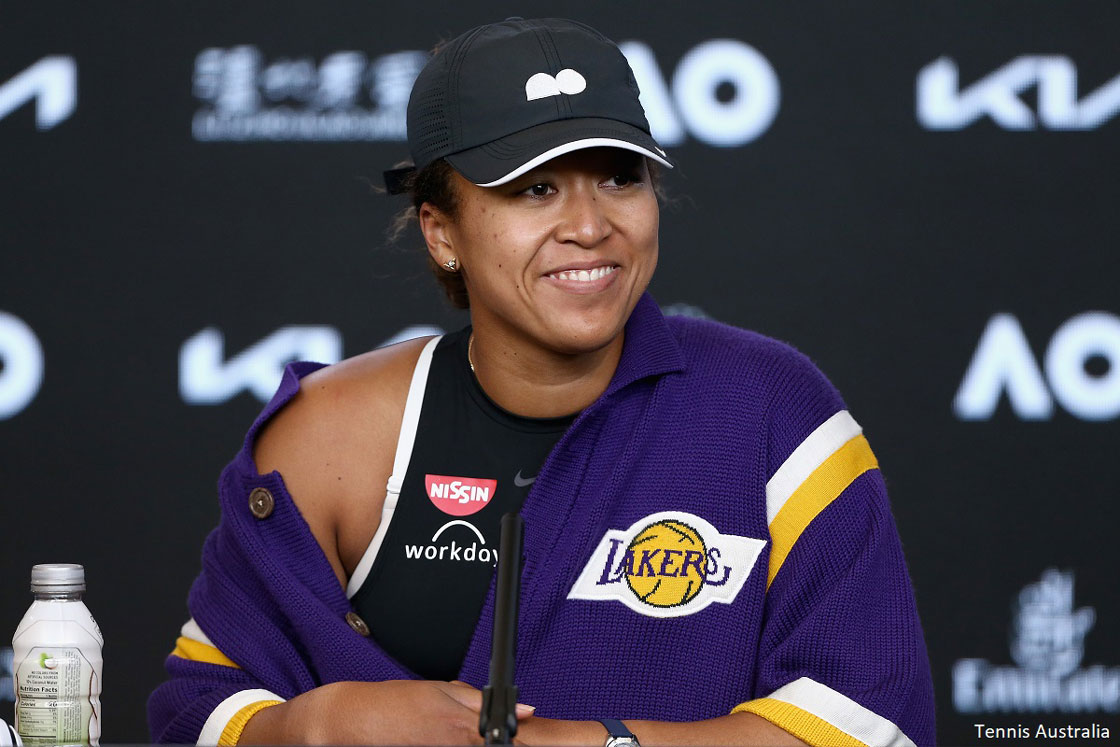 More information about
Players
Tennis Legends
Tournaments