He is the relatively new President of the Federation Francaise de Tennis and Gilles Moretton is an influential and respected person in the world of tennis having come from a background as a player. Craig Gabriel recently sat down with him for an open chat.
The world of tennis is frequently changing. New things are being tried, new players are emerging, and it is certainly exciting. Someone with a perspective of it all is former player and now administrator Gilles Moretton. Craig Gabriel spoke with the President of the French tennis federation, the FFT who was once ranked as high as the mid-60s.
You have been a player, a pretty solid player in your time, and now you've taken on the role as the head of the French tennis federation (FFT). What is tougher, being a player or an administrator at this level of the sport?
MORETTON: I would say being a player, it's a really tough job. Travelling all around the world playing and sometimes when you are far from home and you lose first round which was my fate sometimes, no, a lot of times … practice then with a week waiting for the next tournament. It's a tough life, it's a tough life. You see players travelling the cities, nice cars, you talk about money and the life seems to be great, but it's not that great. As you know only the top 200 players can make money or afford to play tennis and if you compare to other sports you have football players and basketball players making money, so it's a tough sport, a very tough sport. You get all the pressure on yourself – when you win it's a good pressure but when you lose you are the only one to get the pressure.
I don't think people appreciate what players go through and how difficult it is. They think it's all rosy.
MORETTON: The people they see a nice stadium, nice players, good atmosphere and entertainment, but they don't see what's behind that – practice, travelling, stress. It's not that easy.
What do you think is the biggest challenge for tennis? I want to quote something you said 'we will regain the good health of tennis'. What did you mean by that?
MORETTON: We are very lucky with our sport tennis, but we have such great players retiring now making all the people a little sad losing Federer, Serena Williams and for the French fans losing Jo-Wilfried Tsonga. I remember the campaign the ATP had  a few years ago 'New Balls Please'; we change the players but we always come back with new players, like it was at that time … who will be after Agassi and Sampras, before it was Connors, McEnroe, Borg, and now coming up there is the new generation, so the good health is people enjoying the show, watching tennis and they also enjoy the fun playing tennis. We are very lucky, so I think tennis is in good health at the moment. But some people want to change the rules because the way people live now, they think it is too long to watch but there are still crowds to watch … so good health, no change.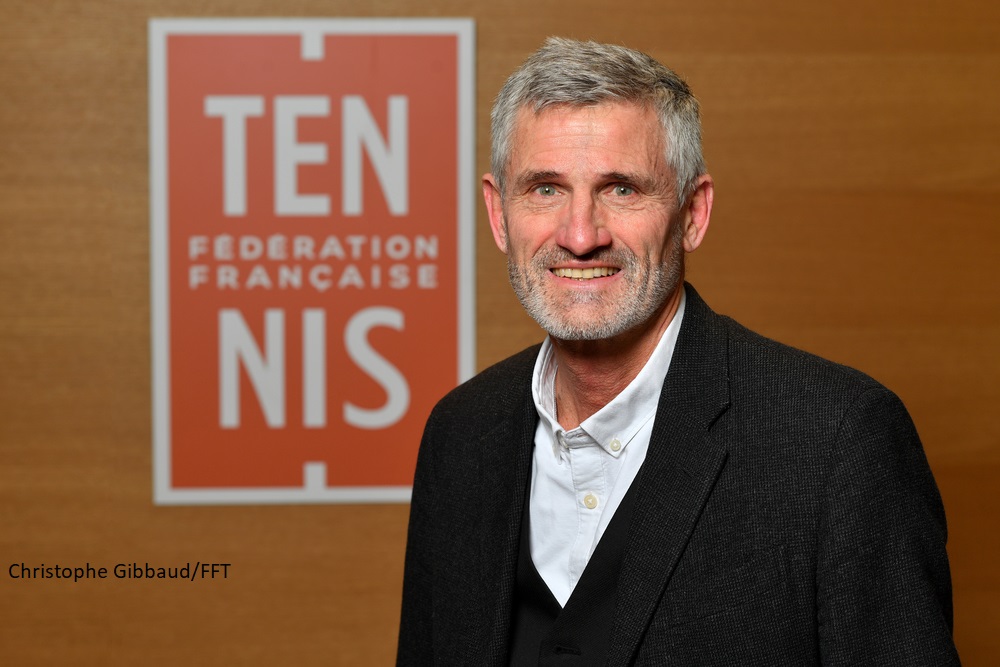 Interesting you say that because the way I look at it is, is that no player is bigger than the sport. Djokovic, Nadal, Federer, they're going to go and will be replaced with other players. 
MORETTON: I certainly feel in men's tennis is in a very good situation with the players.
This sport and the events are bigger than the players. When you talk about players, they talk about the number of Slams they have won – these are the pillars of the game. Players have changed the way they think but I am still very confident about our sport, but as I said events and the sport are bigger than the players.
We touched on the men's game being in such a good position. In my opinion, and I want your perspective on this, is that women's tennis has a problem. Yes, there may be some depth in women's tennis but how many of them sell tickets?
MORETTON: Stability is the main concern. Some of the top 10 players we will keep them – Sabalenka probably, Ons Jabeur I hope, I hope Caroline Garcia will stay, then people can realise they can start a story. In past years we could not start a story because things were changing all the time and that's why there's the difference, for the moment. What they need is ambitions. How many of them are looking for the first spot on the rankings? I'm not sure its many. Coco Gauff I'm sure and Iga is there but I'm not sure of others in the top 10. That's the point. On the men's side its different. Some of them have the objective and the focus for the first spot.
What would you like to see the ITF do for the sport?
MORETTON: The ITF is doing a good job promoting tennis is certain countries. They are doing the younger events with Tennis Europe and they are doing a good job; they are doing the ITF Futures. That's the main objective. Let's say professional tennis should be somewhere else.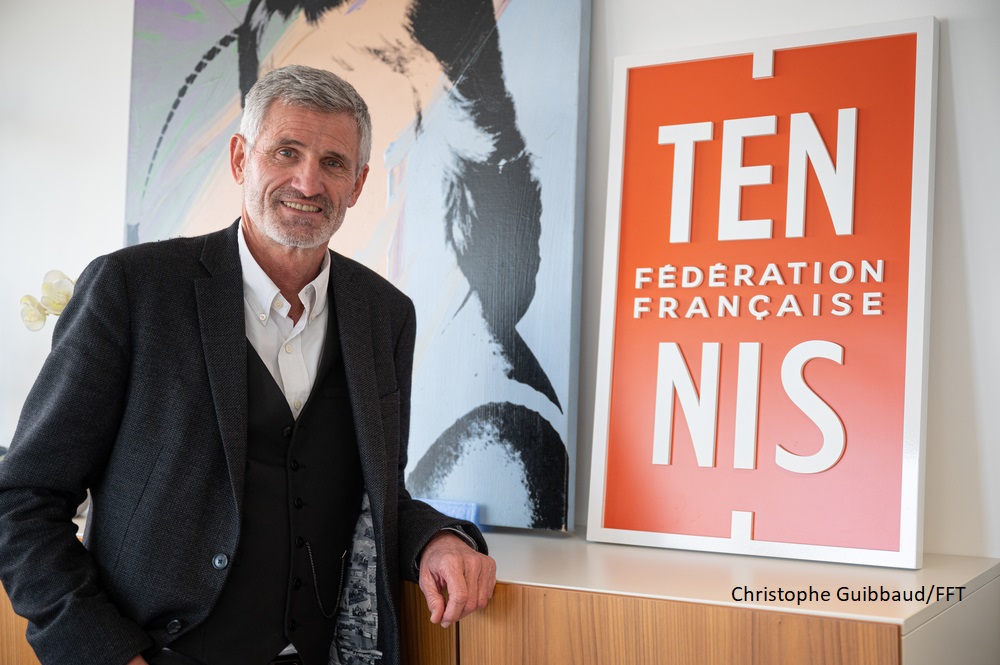 On the other side what do you think the ATP and WTA should be doing for tennis that they are not doing?
MORETTON: It's very difficult for both of them because they have to promote different kinds of products. They have to help top 10 players, doubles players, top 300 players so it's difficult to mix. I'd like to see the WTA and ATP together. I know they're working on it but it's taking long.
You have also suggested that tennis is considered an elitist sport. Do you still feel that, and do you think an event like Roland Garros comes across as an elitist event?
MORETTON: Well, my feeling and I can talk about what I know, and I know France. In France when you want to play tennis, we have 41,000 courts. 31,000 are in tennis clubs so only 10,000 are public so for most to play tennis you have to go to a club, but most are not going. So, my objective in France is to promote tennis to everyone. That's why we did urban tennis and we put tennis courts all over the place to help people play tennis and develop it. We know exactly what's happening. When you bring 100 kids to play tennis for the first time (probably) only 20% will say we really enjoyed it and want to come back tomorrow. So, my objective is to help people to play tennis, we do it at the lower level at school. 
When they are 3, 4 years old, we have a concept called from the school courts (classroom) to the tennis courts. They see what's tennis – there's a racquet in their hand and a ball and they try to play with it and when they're older they remember and say 'I want to play tennis'. The concern is to promote tennis not just in the clubs. Roland Garros has a wonderful image because the stadium is nice and it's in June, well most of the time, and people are enjoying themselves, but also people watching it on TV might think they will never go there because it's too high for me, and that's not the case. I want to change that mentality.
How important is it then for young people who have an interest tennis to have access, almost like touch, the big-name players? And then you also have a situation in France where the nation has had so many high-profile players with its incredible history in the sport, and while there are a number of French players around, there's only one in the top 10, and maybe there is a disconnect for young players.
MORETTON: I won't say that. Normally to promote the sport, in your own country you need to have big stars like in the top 10 but it doesn't matter. Now they are on their phones, and they are focused on Roger Federer, Rafael Nadal, Alcaraz, Tsitsipas, there are plenty of players. There's one French at the moment but it doesn't matter. More than having French in the top 10, we need to have personalities and they should enjoy the sport, promote the sport, and charisma. We need that probably more than the top 10. We are very lucky with the French federation with our tournaments like Roland Garros, and we are able to do better for the top players. We are working on it all. I've only been here a year and a half, but we are working on it.
Do you think prizemoney is enough or do you think it needs to be increased?
MORETTON: I think it's okay, I didn't hear of problems with prizemoney. It increased a lot since the time I was playing, even the next generation with Agassi and Sampras. But its never enough but I think it's fair. There is a point where promoters, tournaments are happy, they make money out of it but also investing in it; the players make money, good money. We have to keep that balance.