The degree of dedication a professional athlete has to uphold is incredible in an effort to be among the world's elite. It starts from very young. Craig Gabriel writes about a few of the best tennis stars and finds out what they sacrificed and if they had any regrets.
The focus and mindset of a tennis player must be so strong, not that you would expect anything else. To be a professional athlete needs, and takes, something extra for anyone wanting to be among the world's elite athletes and you can't just be like that for a week or a weekend, it stretches over years and decades.
It must start from an incredibly young age and for someone who may not have even reached their teens it is even more incredible to imagine that at that age they are already so totally focused on what they are after in life. 
It takes sacrifices to be as tunnel visioned as they are and while so many of the world's best tennis players have forfeited so much from an early age, they would not want it any other way. It is their way of life.
Earlier this year Ash Barty stunned the sports world when she made her retirement announcement. People could not understand it. Just weeks before she has won the Australian Open and she was the reigning Wimbledon champion. The world was at her feet. How could she think of retiring?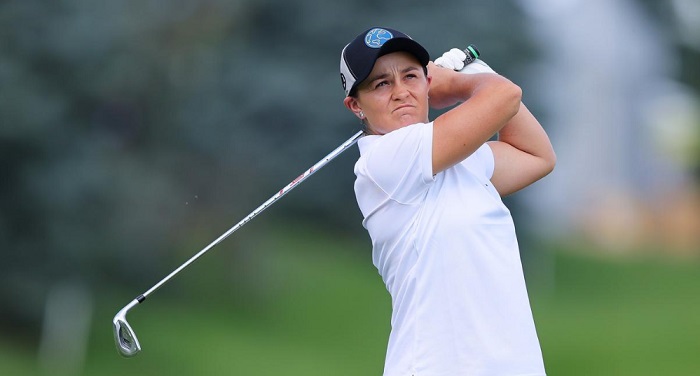 Her autobiography "My Dream Time" released this week and written with Leo Schlink, lets the reader, and her fans, understand what her reasons were. She had given so much to achieve all she did and the time had come for her to enjoy life in other ways.
"There are sacrifices, no doubt, but I was also in a very unique situation in chasing a dream. I got to experience a lot of things that a lot of kids my age didn't get to experience," Barty said. "It a double-edged sword. Of course, you can look back and say I missed out on this, this, this, but I got to experience some incredible things. 
"So, for me there is certainly no sadness, no regret with any decisions I have ever made with my career. I think it was all an opportunity. It was an opportunity for me to grow and to learn. I grew up in a little bit of a different way to most kids my age, but I wouldn't change a thing for the world."
A tennis player's sacrifices may not be the same as that of an elite swimmer who often, at 5am would be rolling arm over arm following a long thin black line at the bottom of a pool. The monotonous strokes and turns compared to the variety a tennis player has with practice.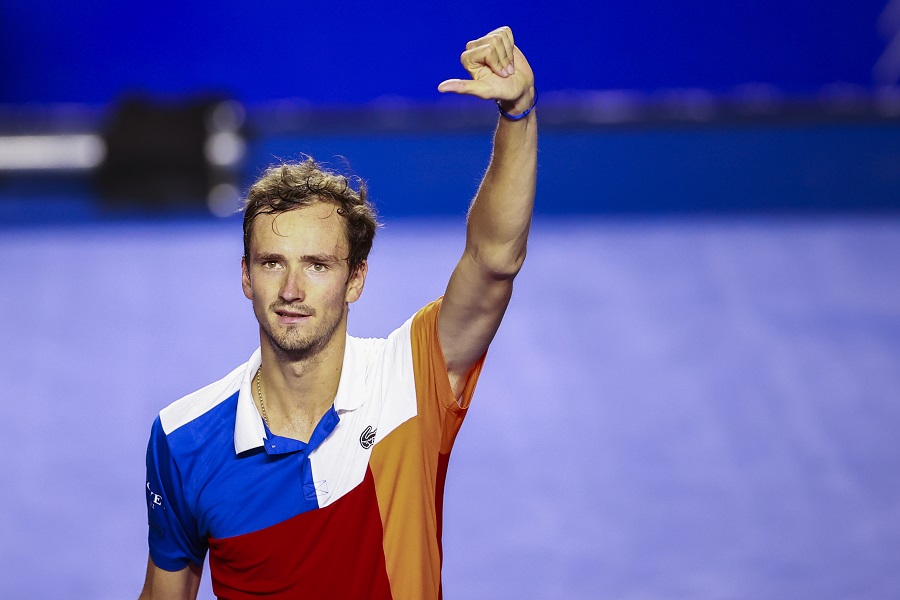 Coco Gauff has been on the tour three years, and still in her teens and she says there is no question she has missed out on some things. She did on-line schooling and while she did not really regret that, she still wanted to be in a physical classroom when the opportunity was there. But while things are important for many like attending the high school prom, for Gauff it was "not something that really is important to me".
"I'm sure a lot of people would rather be in Rome or in Paris that be in whatever town they're from, so I try to look at it that way," Gauff said.
Part of the sacrifices one has to make is diet and Daniil Medvedev was saying that once he realised that he was going to be able rank among the best, he was eating better, going to bed early and engage in a better training regimen. But that really only started when he was about 21. He felt a bit more of a freedom and normal life up to then.
"My mum insisted on study, she was kind of a little bit against tennis," he said. "I went to university for a year; I was going to school a lot and had a lot of friends. I was going to the cinema, playing PlayStation so I don't think I missed out on a lot of teenage life. I could enjoy life because I just thought that it wouldn't affect my tennis. I sacrificed my life to tennis when I was 21."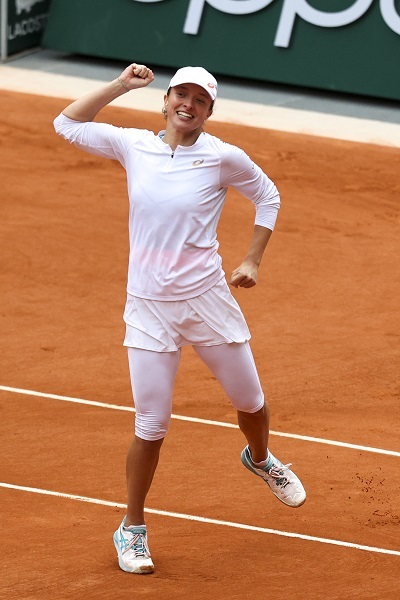 For world No1 Iga Swiatek it was a different situation. From the age of twelve she began to feel the difference, there was less chance of spending time with friends but the older she got the more she realised that it was worth it. Tennis helped her to grow up faster and develop different skills and come out of her shell, and she would not change anything.
Retired (or maybe not) superstar Serena Williams "definitely" feels she did not have a normal life after early childhood. Things changed when she was a teenager, but there are absolutely no regrets.
"I was meant to be Serena. I didn't know I was meant to be Serena, but I embrace it, I love it and I work hard for it," Serena said. "I work hard to carry my name because it takes a lot of work, mentally, in everything I do. I definitely feel like when you do have that, there's a lot that you work towards; I don't have those regrets. I do regret not going to a normal high school, lockers and proms and stuff, but that's okay. I live through my daughter."
School for Novak Djokovic was what he missed the most. He values education a lot as it develops self-growth, self-development and character building and he would have loved to have been in school more and been surrounded by friends and build that foundation. His life experiences have been mega for him like the benefits and different perspectives he's gained. 
"I'm excited to learn. I'm kind of hungry for that knowledge. That's probably the only part I would probably say, I don't regret, but I just miss that probably more than anything else," Novak said.
Rafa Nadal and Roger Federer are of a similar view. The world was, and is, their oyster. At the ages of 12, 14, 16 to be travelling to Spain and France and the USA, experiences others could barely dream about or imagine. It was their education, it made them worldly and the people they are today.
Yes, there were sacrifices but what incredible lives they have made.