Vancouver is not a city that hosts much big-time tennis but now it is hosting arguably its biggest ever tournament, the Laver Cup with top tenners, finalists at the majors, fast developing names and entertainers. It will be a fun weekend writes Craig Gabriel.
It seems like just yesterday that the Laver Cup, created in honour of legendary Rod Laver the only person to win two Grand Slams, made its debut but in fact it has criss-crossed the Atlantic a few times and this year Vancouver hosts the sixth edition of the team event that pits Team Europe captained by the laid-back icon Bjorn Borg against Team World captained by the most vocal player the sport has seen, John McEnroe.
Each year the Laver Cup has been an entertainment coup on all levels but the 2022 edition at London's O2 Arena stands out for emotion. Roger Federer's playing retirement brought with it tears and brought together the four greatest players from the sport's purple era – Federer, Rafa Nadal, Novak Djokovic and Andy Murray. To say this was a special three days of tennis would be grossly undervaluing what happened on the black court.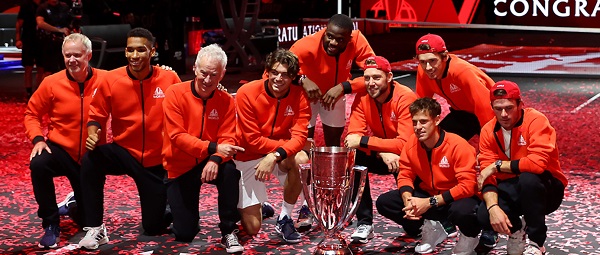 Federer's presence in Vancouver is important. His drawing power remains unquestionable, almost like a modern-day pied piper. It will be different for him this year not being on the court.
"It's good fun. I was at Wimbledon this year and also sat in the stands and watched tennis and it felt great," Federer said. "I was really happing seeing tennis and following results. I still follow results. 
"I can't sit through full matches as I have so much going on, so sometimes it's a bad time zone but I check on the highlights but being live at a stadium, honestly has a different feel. Tennis is a great live sport so I'm really happy to be back in Vancouver and seeing live tennis again."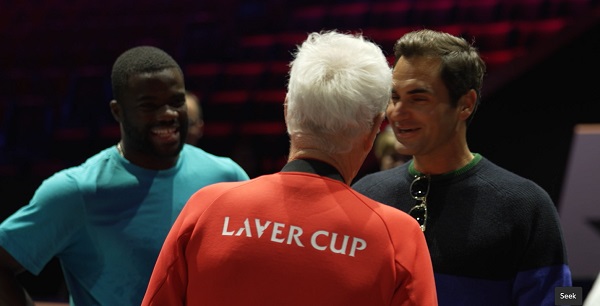 The younger players have been asserting their names on the tour in more recent times and this year's Laver Cup is a further perfect opportunity to feature prominently, especially in the absence of Federer, Novak Djokovic, Rafa Nadal and Andy Murray.  The young ones like Frances Tiafoe, Ben Shelton, Casper Ruud, Andrey Rublev and company are carrying the baton and that is great for tennis.
"What advice would I give the young guns? Mmm, oh I think it's a case of surviving in the team environment," Federer said. "Be well prepared and then embrace a big crowd. Much depends on when you play, if you play opening day, or second day, depends obviously … listen to the ones who have played Laver Cup before, they can give sound advice and the young ones will be fine, I'm sure. They're all world class players here."
Team World includes Taylor Fritz, Tommy Paul, Tiafoe, Shelton, Felix Auger-Aliassime, Francisco Cerundolo with Chris Eubanks and Milos Raonic the alternates.
Team Europe includes Ruud, Rublev, Hubert Hurkacz, Alejandro Davidovich Fokina, Arthur Fils and Gael Monfils.
One of the highlights of Laver Cup is when unexpected combinations are put together for doubles. It was one of the sensations of the tennis year was time Federer and Nadal teamed together. That had never happened before, and it brought the house down.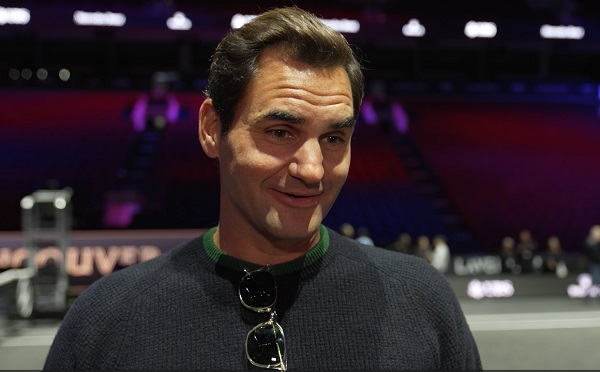 "I get very excited about Laver Cup doubles teams because there are always teams we haven't seen in the past," Federer said. "I'd like to see Hurkacz and Rublev play, and on the World side I think there are tons of doubles teams there, like with Ben Shelton, I see him playing quite a few. Frances, he'll be playing some, maybe Taylor Fritz. I'd like to see how he plays doubles. I just like super star combinations, that's always very exciting."
As far as siding with a particular team, Federer leans to Team Europe, but he'd be just as happy if Team World wins for the second consecutive year. He said: "I like being in the tennis sphere. Maybe one day, I'll be the captain of the team. There's no plans as of now, but I think that could be quite nice."
The beauty of Laver Cup is that it brings the players together. Rivals on the regular tour are brothers in arms at this event. They huddle around a player at a change of ends providing pointers and tips. It's a camaraderie that you don't get to see at any other tournament, and the fans love it.
"For me, it's personally completely exceeded expectations," Federer added.