Records. To be able to jump the highest. To be the one to swim the fastest. To be the one to win the most. To go into the annals of history. To be immortalised. Create a winning streak that might not be touched and then sit and watch from the stands as others do everything in their power to better what has gone before.
In tennis Jimmy Connors set the Open-ere record for most times at year-end world No.1 at five. Then Pete Sampras came along and broke it by making it six. In 2020 Novak Djokovic equalled Pete, the man he idolised growing up, and that six is expected to be a new record of seven at the end of 2021. 
Margaret Court's record of 24 majors remains an all-time record in tennis. Many have come close to equalling it but none have managed – Stephanie Graf retired while still two short and in recent years Serena Williams has been foiled time after time and she sits on 23.
These numbers are like carrots dipped in 24carat gold, giving the challengers something to reach for and be motivated in an even greater manner.
While so many are fascinated to witness the exploits unfold, it's probably the Americans who are the most fascinated by such scenarios. Everyone wants to be the best they possibly can be but announcements like "A NEW WORLD RECORD…." are bellowed out time and again by Americans. As the great Tina Turner belted out … "You're simply the best, better than all the rest, better than anyone…". 
In tennis Americans have been far from the world records for a number of years, other than Serena. Well, they can boast one of their own, John Isner has half the record for the longest match ever played. Remember Wimbledon 2010, 70-68 in the fifth, eleven plus hours of tennis across however many days? 
That's pretty much the glory of more recent times because through these times it was the Swiss maestro who had the records but now Roger Federer who has reigned so supreme is being knocked off the mantle.
He no longer stands alone for the most majors at 20. Rafa Nadal has equalled that and rare would it be to bet against him at the French Open where he has, you guessed it, won a world record of 13 titles and is the only player to have won that many crowns at a single event.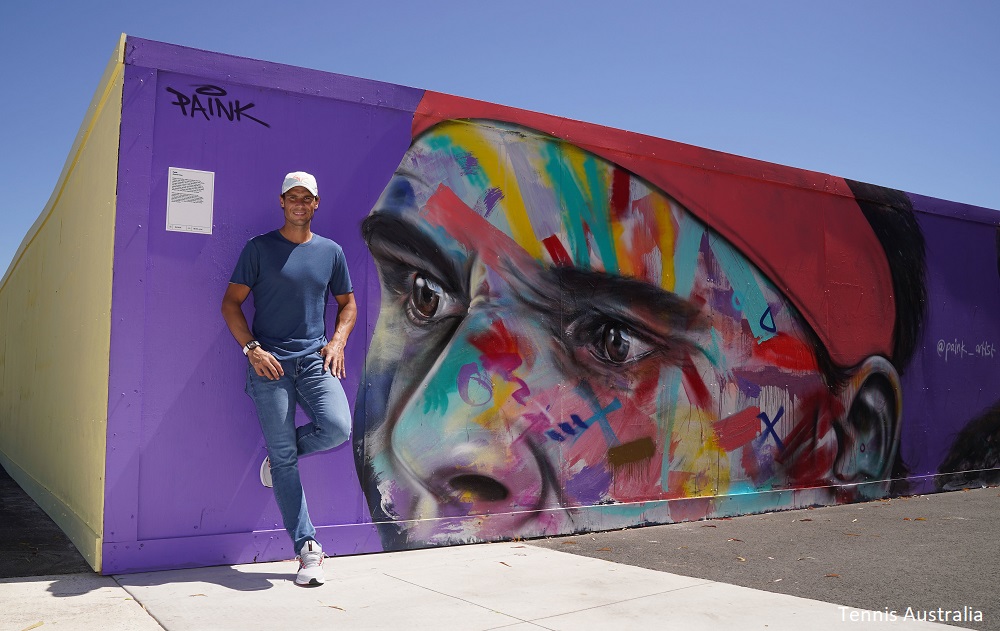 So, 21 for the Spaniard is almost a given once he is on the clay at Roland Garros and Federer will be relegated to second and with Djokovic sitting on 18 majors now, it is totally likely that he will pass both. 
Djokovic and Nadal are also in the hunt to be the first man in more than half a century to win each of the four majors multiple times. Nadal lost his chance at the Australian Open, so Djokovic has a better shot with the French Open.
"It's a great debate to have and it's an interesting one," Federer said. "What Novak and Rafa have done of late is extraordinary. They're not 25 either themselves and they are able to back it up. Novak again did it in Australia, Rafa again did it at the French and they still seem at their peak which is great for tennis and the debate. 

Novak Djokovic pumped up
"My concern is more my own game, my own health over the record to be honest. For them maybe this is bigger than it is for me this very moment because for me it was very important the closer I was getting to Pete's (Sampras) record – to equal Pete's record and eventually break it. But then once you have it, you try to do your best and that's what I tried to do, but for them I'm maybe the measuring stick, like Pete was for me. I'm in a different situation."
This week Federer lost another record, and it was a record Djokovic had targeted … the number of weeks as world No.1. The last time Federer held that position was 1st April, 2018; that date closed out his record of 310 weeks at the top of the men's tennis. 
This week the Serb entered his 311th week as world No.1. An incredible achievement. The first time he got to No.1 was the day after his first Wimbledon title, 4th July 2011. He was 24 years old.
Federer says he is not consumed by the changes and the races that see others go past him. Consumed maybe not, but you would have to think an element of emptiness, especially when it is beyond your own control. Or in once sense does that make it easier to accept?
"You like to keep the records, but all the records are there to be broken," Federer said. "The guys (Novak and Rafa) are unreal, we all know that, and I hope they keep on going and I hope they can possibly do what they want, that they look back with no regrets and I think at the end of the day, the three of us think alike in this regard. You want to leave the game with no regrets, and I think from that standpoint we all sleep very well at night."