At times it could be next to impossible trying to remember which player is coached by whom; things change so often, but while that can leave you scratching your head, there is stability with the Australian Open which saw the 2023 edition launched in Melbourne writes Craig Gabriel.
RADUCANU ON THE LOOK OUT
It has often been declared that it is like a revolving door when it comes to coaches for tennis players, especially on the women's tour. That revolving door has been spinning quite a bit when it comes to Emma Raducanu. In under 18 months she has gone through five coaches – Nigel Sears, Andrew Richardson, Torben Beltz, Jeremy Bates and the latest, Dmitry Tursunov. They have either been let go or decided to walk themselves.
That sort of change does not leave a very good impression for a coach coming in. You certainly would not feel confident about job security to go out and buy a new house or car.
When Raducanu won the US Open last year and did it is such an amazing manner, she was a breath of fresh air. She still is, but her persona has taken a dent in relation to her frequent team changes, withdrawals and injuries.
No one should ever have expected her to win every match she played after that incredible US Open victory. That was one of the first things highlighted about her with some of what was written here on We Are Tennis. However, at the same time, the negativity that has been around has not helped her situation.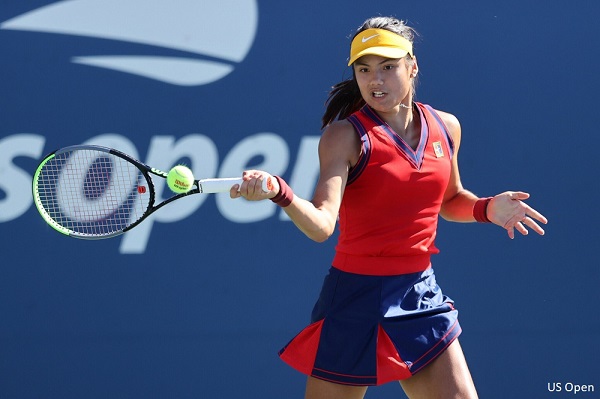 There have essentially been just two highlights for her over the last year or so – beating Serena Williams and Vika Azarenka in back-to-back matches in Cincinnati and winning three matches in a row in Seoul; that was the first time she has won three consecutive matches at a tournament since the 21 US Open.
This year she has retired in four matches, she has withdrawn from other tournaments and her injury toll would fill a couple of episodes of any television hospital drama – foot blister, hip, back, abdominal strain, wrist. She reached the top 10 but she has since fallen back to just inside the top 70.
She needs to look for a new coach but, in the meantime, she has engaged the services of highly regarded trainer Jez Green who worked with Andy Murray, Alexander Zverev, Dominic Thiem and Karolina Pliskova. The view is this should have happened a long time ago. 
Green is quoted in The Times, saying: "I spent three years in my twenties watching super slow-mo videos of the best players in the world and seeing what they did with their feet. Once you have worked out a player's movement patterns then you build the strength and endurance around that."
Let's see how it all works out because Emma Raducanu is too good a player and personality to not be at the highest levels of the game, and women's tennis needs her to be prominent.

2023 AUSTRALIAN OPEN LAUNCH
Tournament Director and Tennis Australia boss Craig Tiley has set an ambitious target of 900,000 spectators for the three weeks 2023 Australian Open – qualifying well and then the two weeks of the main draw 16 to 29 January. This will be the first totally non-restrictive and free Australian Open since 2019.
"We want to return to our pre-pandemic plans of cementing the AO as the biggest annual sporting event in the world in January, while also making it as accessible to as many fans as possible," Tiley said.
There will be a new Beach Bar, some of the best restaurants in Melbourne will be setting up at the Australian Open, there is a brand-new AO Tennis Club and a stack of activities that will be around the grounds.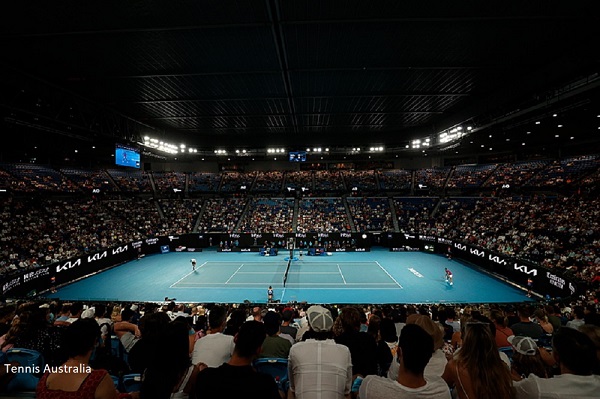 But the central attraction will be the world's best tennis players and the enthralling tennis they are sure to produce. Defending champion Rafa Nadal (maybe baby Rafa will make the trip too), Nick Kyrgios, Ons Jabeur, Daniil Medvedev (as well as all the Russian and Belarusian players will be in Melbourne unlike what happened at Wimbledon), Stefanos Tsitsipas, Coco Gauff, Casper Ruud, Elena Rybakina, Jannik Sinner, Frances Tiafoe, and the list goes on. 
The young guns, respective No.1's Carlos Alcaraz and Iga Swiatek will lead the charge.
The tournament hope is that Novak Djokovic will be able to take his place but there is still no word on what his situation will be. It is no longer about being vaccinated or not, it is all about whether he will receive an exemption from the national government to play. His deportation last January meant that he is banned from returning for three years unless he is granted an exemption by the government.