The men's semi-finals at the Australian Open promise some spectacular tennis and Craig Gabriel is there.
After the pre-Australian Open ballyhoo with the Novak Djokovic saga had died down the attention focused on the most important aspect, the Australian Open itself. The matches. The players. The excitement and the thrills. The atmosphere.
The 2022 Australian Open has delivered it all in spades and while attendance figures were cut by 50% due to government directives, it still proved that the tournament and the sport as a whole, is bigger than any one player. 
There was hardly a mention of the name Novak, or for that matter Roger, or Serena. Instead the fans were being captivated by the likes of Ash Barty, two guys who are now being referred to as The Special K's – Nick Kyrgios and Thanasi Kokkinakis who stirred up the crowds in the most amazing manner with their entertainment and so much more, a sentimental favourite in Rafa Nadal and rising guard of players.
There was a brand-new court unveiled and on his sunken arena so many matches captured attention. One player described it as a coliseum, but it was more like the people's court. Intimate, it is with 5,000 seat and it led the way for atmosphere.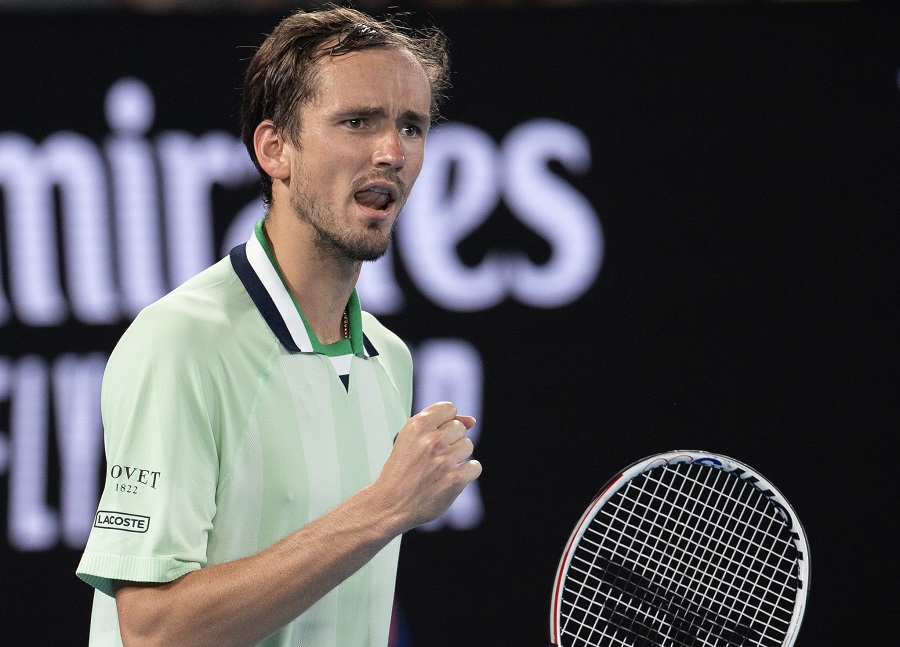 The men's semis line-up showcased three guys who will be taking tennis well into the future and with them is the "old fellow" making sure the old guard are well represented. A perfect situation.

With the matchups there is an element of familiarity. Matteo Berrettini plays Nadal and Daniil Medvedev takes on Stefanos Tsitsipas. 
Berrettini and Nadal have met just once; it was at the 2019 US Open also in the semis and on that occasion, as was the case in Melbourne, the Italian defeated Gael Monfils in a five-set quarterfinal.
For Medvedev and Tsitsipas it will be their ninth meeting and Medvedev leads the series 6-2. At the 2021 Australian Open they also met in the semi-finals, but their most recent meeting was at Roland Garros 2021 a match that Tsitsipas claimed.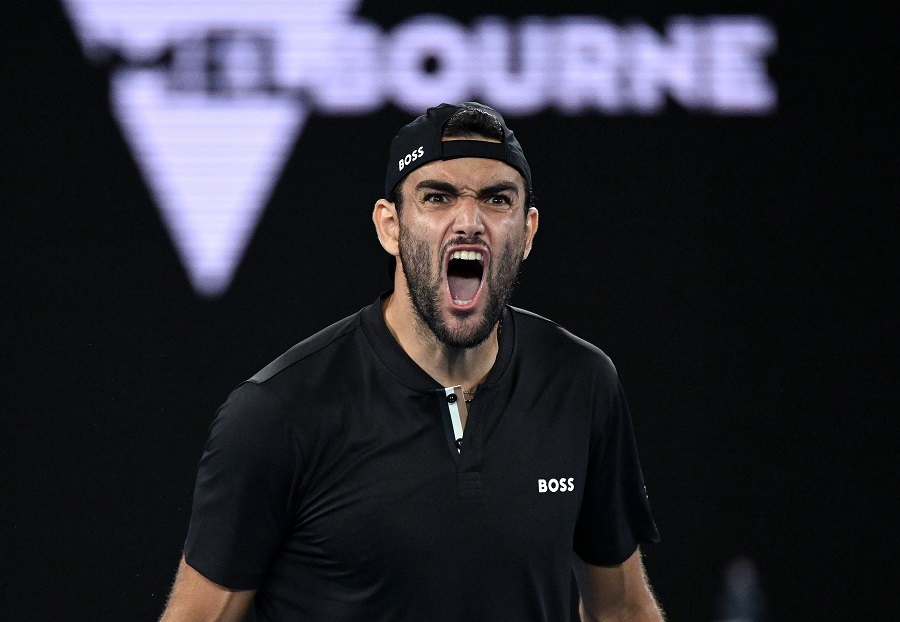 "It's gonna be great opportunity again for me," Berrettini said. "After two years and a half playing this guy that doesn't need anything more, from my words, for all I said, I watch him so many times in this tournament and other tournaments, cheering for him, and now playing with him in Rod Laver in semi-finals is something that I dreamed about when I was a kid.
"Now I really want to win this match. I know I can do it. It's gonna be a really tough one. But I'm in the semis in a slam for the third time, so it means that this is my level and I want to get further.
Berrettini is the first Italian to make the men's semis and it makes him "super proud". Shyly he sees himself "writing a little bit Italian tennis history", He added: "We are a great country for tennis. We had in the past some great champions, and it's an honour for me and a pleasure, like stepping in the court and kind of like having the chance to write these kinds of results."
Nadal arrived in Australia with a question mark over his fitness having recently overcome covid and his match fitness having not played much if at all over recent months due to his foot injury. He had a long gruelling match against Denis Shapovalov in very hot conditions and he came through that well. Certainly, he is pleased with his efforts because he wasn't expecting to go so far.
"Gonna be super difficult. Matteo, he's one of the best players of the world since a while already, no?" Nadal said. "He's very solid. Yeah, no, no, I need to play my 100% and my highest level if I want to keep having chances to fight, to be competitive, and to try to be in the final, no?
He was "super happy" with his Shapovalov win and "this victory is super important in these circumstances". Rafa said: "I am enjoying every single day here."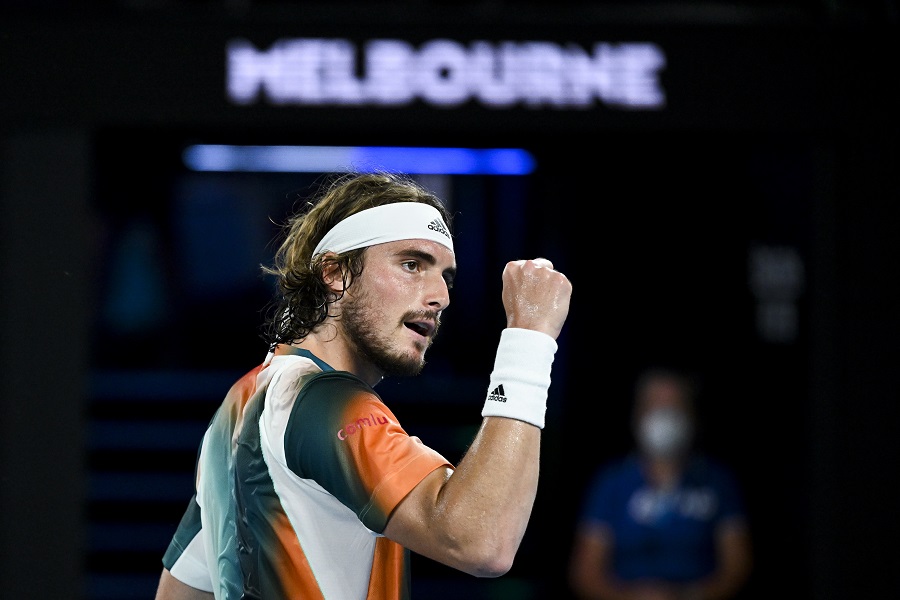 The relationship between Daniil and Stef has not always been smooth but the Greek did say things have improved since they were on the same team at Laver Cup in September last year. They have contrasting quarterfinal wins. Tsitsipas dismissed Jannik Sinner 6-3 6-4, 6-2 while Medvedev beat Felix Auger-Aliassime in the match of the tournament coming back from two sets to love down and match point down to win 6-7 3-6 7-6 7-5 6-4 in four hours 42 minutes.
It was the first time at this Australian Open a player had come back from two sets to love down to win, and it was only the second time Medvedev had done it in his career.
"I never had this experience. I played some long matches but never like four hours and never won it to be able to play in two days," Medvedev said. "You know, if we look at the best (players), they were able to do it somehow. I don't know how. But they were able to do it. So if I want to be a part of this group, I want to try to make it happen. I'm going to try to recover as well as possible, to be ready to play against Stefanos, because he's a great player. I need to be at my best to beat him."
Tsitsipas meanwhile said his recent injuries taught him a lot. He explained he has learned to be patient and to prepare better and to take time to reflect.
"I feel like I'm in the zone. I have no plans of getting out of it. It's part of my game," Tsitsipas said.