This French Open saw Jo-Wilfried Tsonga hang up his professional tennis racquets in an emotional farewell. Craig Gabriel reviews a very popular and respected figure in world tennis.
Professional tennis is a tough business. It is cut-throat and if you are a player the competitive side of things rarely allows you to make close friends. There is a sort of wariness, but if there is one player who is not known to have had a bad word said about him, it would be Jo-Wilfried Tsonga.
From the time he truly broke onto the scene by reaching the final of the 2008 Australian Open final, to his last professional match on Court Philippe Chatrier at Roland Garros, this week, Jo-Willy has been admired, respected and spoken of only in the best of terms. 
In this business that is quite an accomplishment.
To retire is a tough decision for anyone to make but at the same time you also know in your heart and head when it is that time. 
Being a professional athlete takes its mental and physical toll. Jo-Willy has suffered with injuries in more recent times, and he feels relieved that he made the decision. His mind and body told him it was time. To finish at Roland Garros is a pretty special way to say farewell, in front of the fans who have adored him the most.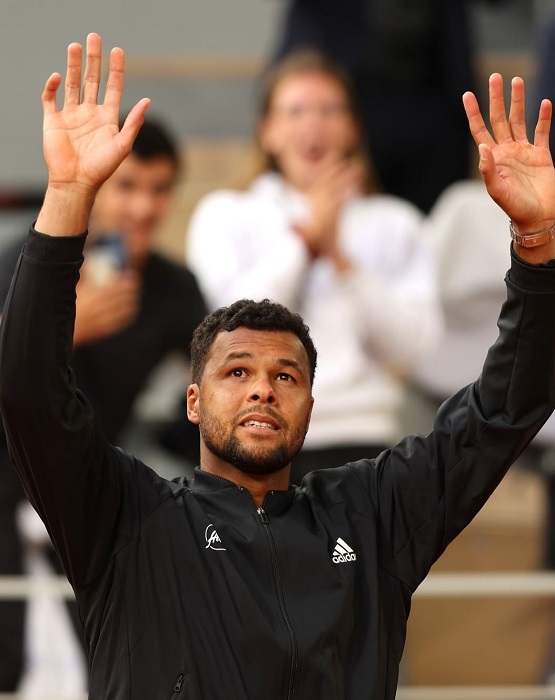 He appreciates he was not the ultimate clay court player, but he was able to produce the goods on most surfaces. He did not have his best results at the French Open, not unlike the present tournament director Amelie Mauresmo, and much of that would be down to the pressures of playing at home, but Roland Garros will always remain special.
"The conditions were special. The ball at the time was special. My relationship with the public was special," Tsonga said. "Everything I did was different as opposed to the other tournaments. When I arrived here, I always felt a lot of self-confidence, despite my results early on."
Tsonga gave it all he had when he faced the 8th seed Casper Ruud in the first round. It was a tight match but there were also the emotions to deal with. The fans were definitely not against Ruud, but they so wanted to celebrate a champion in what ended up being his final match, and Ruud was full of kind and respectful words for Tsonga about the inspiration he has been.
They cheered and applauded, they stood with respect and when the crowd sang the French national anthem, La Marseillaise, which is stirring at any time, it was goosebump time as tears flowed like the River Seine.
"For me, all the way was nice. All the way was good to live; even the sad moments, even the difficult moments," Tsonga said. "For me, I can't say one day was better than another, because one day you win Paris-Bercy, and the day after you still feel good. So, it's still a good day.
"I spent so many good moments, and I think the most important for me was to live this with people around me and to be able to share the sadness sometimes, the happiness. What I will remember for sure, it's all the relationships I had with people around. Yeah, that's what will stay."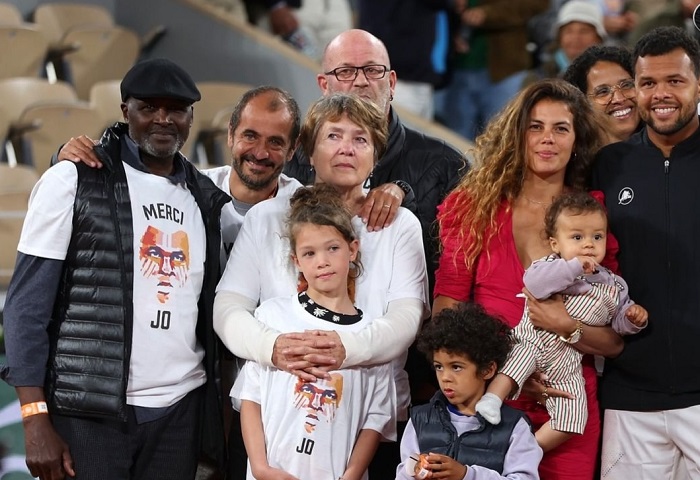 All those people he had formed meaningful and long relationships with were there on court to celebrate a wonderful person and his professional player life. His parents, who are normally so reserved and who he says gave him strength and kindness, were there, as was his very beautiful family, wife Noura and sons Shugar and Leelow.
Jo struggled to stop the tears. He was part of an era that included Roger Federer, Rafa Nadal, Novak Djokovic and Andy Murray and they had plenty of wonderful words for a man who stands tall not only physically but with his presence as well.
For the immediate he is going to take time to reflect, take time to rekindle connections and then continue with the development of the tennis academy with his coach Thierry Ascione and work on organising tournaments.
Jo-Willy you are a legend.