Serena Williams's Ventures. Nick and Novak's Bromance but Nick Has Other Stuff on his Mind. Age is but a Number for Carlos and Holger writes Craig Gabriel.
SERENA MOVIE MOGUL MAMA
Serena Williams was once asked if she was "a brand". She thought for a second and then with a wry and cheeky half smile she said "yes, and a very good brand". 
Serena Williams, who just announced she will become a mama for the second time, made more money with on-court earnings than any other female athlete; her official earnings were close to $US95million. Her earning's off court would likely equal that and the cask register is continuing to go ker-ching, ker-ching.
The latest is a memoir book that has apparently attracted bids worth more $10million. She did have a biography released in 2009 called "Queen of the Court" and the book released by her father Richard title "Black and White: The Way I See it" formed the basis of the Oscar nominated and winning film "King Richard".
In addition to a new autobiography, Serena has launched a new production company called 926 Productions. 926 because that is her birthday – September 26. According to The Hollywood Reporter the company has inked a TV deal with Amazon Studios and there are some projects already in development; one includes a documentary about the 1971 Women's World Cup football (soccer).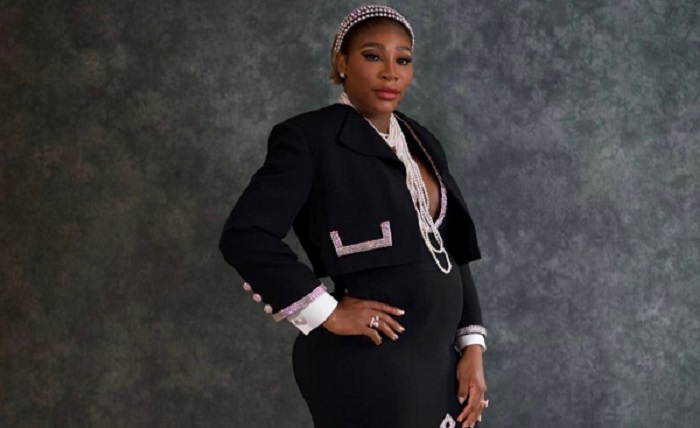 "With the launch of 926 Productions, we aim to elevate female and diverse voices through content that speaks to everyone. I am so excited to begin this next chapter in my career," Serena said.
In addition, Serena and sisters Venus and Isha have teamed with the producer of this year's Oscar nominated film Tar to develop a new feature film called En Garde based on the best-selling book Black Brother, Black Brother.
These ventures goes along with the recent launch of a lifestyle brand called "Will Perform" which consists of a collection of topical pain relievers, daily muscle care lotions and roll-ons designed to offer pain relief and daily muscle support.

NICK AND NOVAK
On a completely different matter, this time on-court. There was a time when Nick Kyrgios and Novak Djokovic really didn't care much about each other. My how things have changed, and the change started when Kyrgios provided Djokovic with support when the world No.1 was put through the grinder with his arrival in and deportation from Australia in 2022. They played the Wimbledon final, and the bromance developed.
Now Djokovic has commented that if there was a crazy possibility that one day, whenever that could remotely be, he would probably have the desire to coach Kyrgios.
"I would love to coach Nick Kyrgios. He would win five Slams with me, but it would not come cheap," Djokovic said.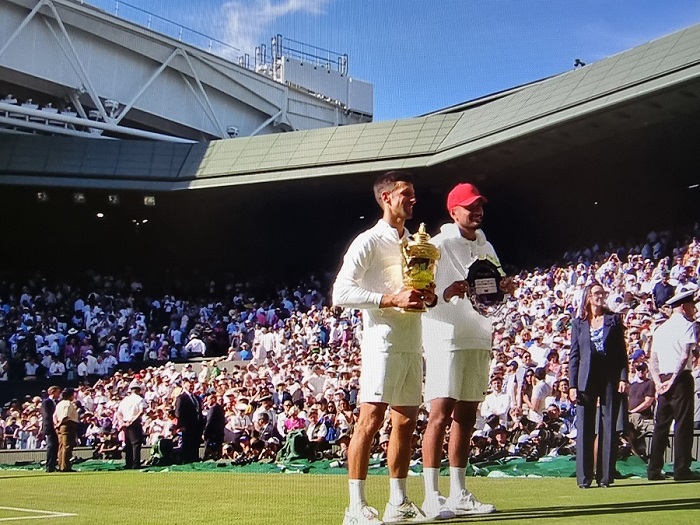 Now the question is does "not come cheap" have to do with money or does it have to do with how much effort Nick would have to put in?
Wouldn't you just love to be a fly on the wall during, practice sessions, training sessions and discussion sessions.
But, no doubt, Nick's mind is rightly focused on his mother Nils. She is still in some shock. She was in Nick's lime green Tesla when a guy hijacked the car at gunpoint and drove away. Nils was able to get free and Nick used his phone to slow the car's speed and police were able to stop the car and arrest the 32-year-old criminal.
RANKING AGE
Holger Rune and Carlos Alcaraz has/is respectively, just ended and about to end their time at teenagers in the top 10. On 29 April Rune left his teenage years and turned 20 and Alcaraz will do the same on 5 May. The last time before this when we had two teenagers (19) in the Top 10 was 14 May 2007 with No. 6 Novak Djokovic and No. 10 Andy Murray.
Also of interest, the average age of the Top 10 is just under 25, and the last time that it was approximately at the same level was February 2010 when the average was 24.7.