During the recent Laver Cup it came to light that what you see with some players on court, might not be the same off court. Craig Gabriel writes about the not so hurt locker as players let their hair down.
When Roger Federer's name is mentioned, people immediately think of the suave player with the refined and graceful motions on court. There is hardly a word uttered by him during a match. For most Roger Federer is almost god-like. But during the recent Laver Cup, the teams event he had a hand in creating, the now retired mega star had secrets of the locker-room revealed that highlighted a much lesser-known side to RF as well cohorts … sorry, colleagues.
World No.2 Casper Ruud who this year has had the time of his life on the tour reaching two major finals, Roland Garros and the US Open, got the ball rolling.
"It's true, Roger is the loudest and the funniest of all in the locker-room," Ruud said. "He sort of has all these nicknames on all the players. He calls Bjorn (Borg) The King, which I think he deserves. So, every time he sees Bjorn he calls him The King in Swedish because he's Swedish. That's always fun to hear. He has many jokes."
"I don't remember all the nicknames, but every morning like when we see each other, Roger is very excited to see all the players. He talks a little bit Swedish with me, as well, because he had a lot of Swedish coaches, so he knows some words and some sentences, and I was impressed on how much he knows.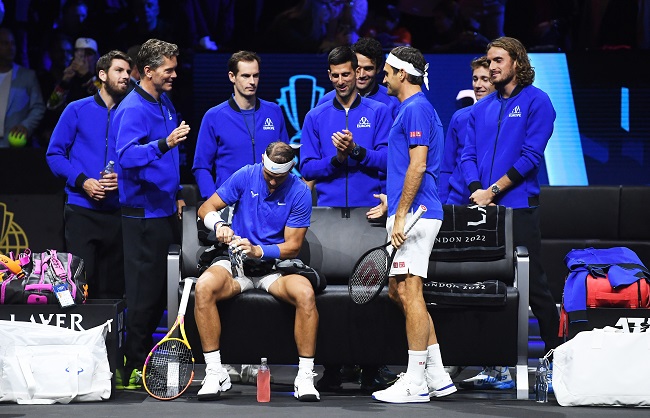 "I don't think he has a nickname for me, but, you know, Bjorn is The King. Rafa is Rafa, obviously. Yeah, he just likes to joke around. It's fun. He always brings a good energy, good vibe. It's been very fun to get to know him a little better and see what type of person he is off the court, because it's not easy, as a young player, to be too much around these big four legends. Especially in the last years they have been a little bit on and off the tour, so it's fun for me to get to know him a little bit better."
Federer has always been one the most popular players in the locker-room. Many might have thought because of what he has achieved, that he may be a bit aloof, but he is anything but and would invariably be among the first to welcome new players to the fold.
On court the most precise player has to be Rafa Nadal. His drink bottles are placed over the exact water marks that might be on the court. His idiosyncrasies are legendary from the rapid movements to tuck n strands of hair to picking at his shorts. The sport has got used to Rafa's ticks, but …
Ask any of the guys and they will all say Rafa is pretty messy, honestly. Shoes and clothes are hanging everywhere. He seems to save all the energy for the court. It is not dissimilar to what Frances Tiafoe's courtside bench looked like during the US Open; it was almost as if a tornado had powered its way through.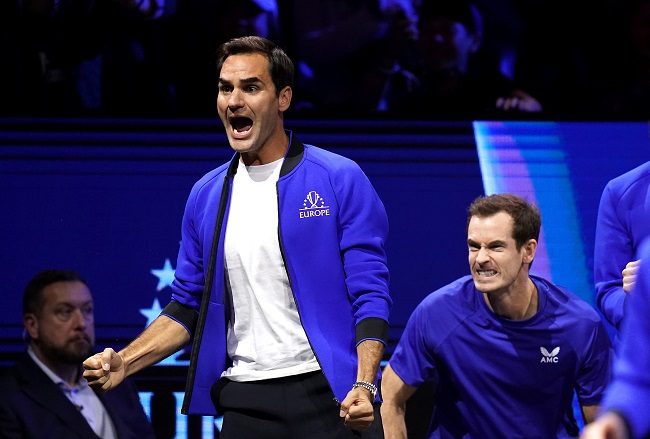 While Tiafoe is usually the one playing eh music in the locker-room along with Tommy Paul, Frances' bigger issue is maybe not having a watch sponsor because the others are always waiting for him. And he admits that he is never on time.
"I'm late to everything. That goes without saying, me and time just don't really get along," Tiafoe said while doubled up laughing. "(Taylor) Fritz is messy. I'm definitely messy. You see my bench on court. I have so much *&%#, I can't organise it. It takes a while."
Over more recent years Stefanos Tsitsipas has developed quite a presence on the tour. One thing he insists on is having a lot of towels and he also appreciates that for a new player coming through, the locker-room atmosphere can be a bit daunting. Stefanos said he felt that way and can understand Ruud being in that sort of situation.
"The atmosphere is great," Tsitsipas said. "Roger is goofy and giggling and stuff and that adds a whole different flair. Andy Murray is known for his particular dry humour from time to time and I enjoy it a lot. There is just so much variation going on around.
"Casper is very organised, although he did put most of his stuff next to my locker the other day and I had to move his stuff away. But, yeah, Rafa is the messiest, knowing that he's all, like, doing these bottle twistings. I can't wait to clown on him the next time I see him.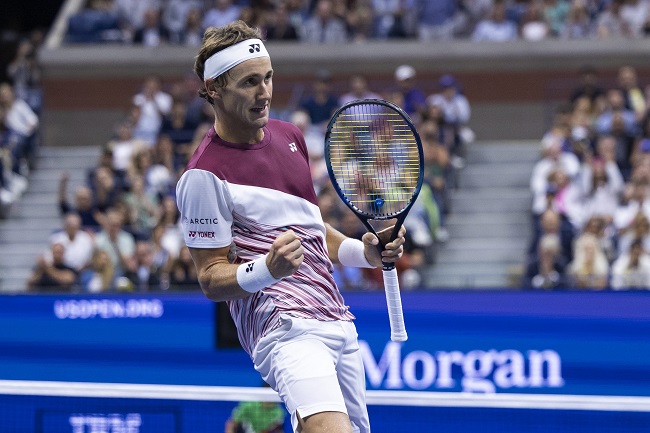 "Casper is so Nordic, so he's very organised, very tidy. I'll give him that and I would put myself in there too. I have had a few players say that I'm extremely organized in how I just place my bottles, place my towels, place everything.
"I don't like when stuff's everywhere. I'm not like my brother. So, I like when things are under my control, and I'm able to or it helps me remember, of course, where things are, important things in my daily life in terms of organization, yeah."
Meanwhile there are no prizes for guessing what Novak Djokovic is like; "organised" and "particular" would have to be his middle names.
And then Patrick McEnroe revealed that his brother John's surrounds are like disaster areas. He said: "I do a lot of picking up after John. I brought his laundry over. I do the little brother stuff for my big brother. I've got to cover his back.
"Bjorn is pretty chilled, which is not surprising for anyone. It warms my heart to see Bjorn and John together. That's what it's all about."