Novak Djokovic played his first clay event of the season at the Rolex Monte Carlo Masters and there was a problem with his fuel tank. Craig Gabriel considers Novak's situation.
The price of fuel, or as they say in America, gas, is pretty high these days and at the Rolex Monte Carlo Masters Novak Djokovic "ran out of gas". He was running on empty, and he was given no credit to allow him to maintain a certain level and the world No1 was sent packing from the first big clay court event of the season.
Certainly, there is a long way to go for the ultimate prize in clay court tennis, the French Open. Roland Garros gets underway in approximately seven weeks, and Djokovic still has time to hone his clay court skills and abilities by playing the Serbia Open, Madrid Masters and the Internazionali BNL d'Italia in Rome. 
However, losing the way he did to Alejandro Davidovich Fokina in his first match at the Monte Carlo Country Club will surely have to be cause for concern.
The loss to the Spaniard is not his worst career loss, not even close. Foki is no slouch on the court especially on clay and he is ranked inside the top 50 but to lose serve nine times is what would be swirling in his head.
The staunch Djokovic supporters laid out ridiculous claims that Rafa Nadal (who had not played for about four months due to surgery and injury) won the Australian Open because "their player" was not in the draw. In this situation Djokovic did not get past his first match, and he had not been injured.
Novak Djokovic, it is believed, has never lost his serve nine times in a best of three set match. He faced 20 break points. Mmm!
"I was hanging on the ropes the entire match. I was really chasing the result constantly," Djokovic said. The Serb has played just three matches in two events so far this year following his controversial dismissal from Australia in January.
"I didn't like the way I felt physically in the third. I just ran out of gas completely. Just couldn't really stay in the rally with him. If you can't stay in the rally, not feeling your legs on the clay, it's mission impossible.
"I don't like that kind of feeling I experienced in the third, but I'm going to look with my team into reasons why that was the case and go back to the drawing board and hopefully next week will be better in Belgrade."
As one would expect, Djokovic felt he could still win the match while it was a live. How many times has this sport bared witness to a big-name player coming back to score a win when their back was to the wall?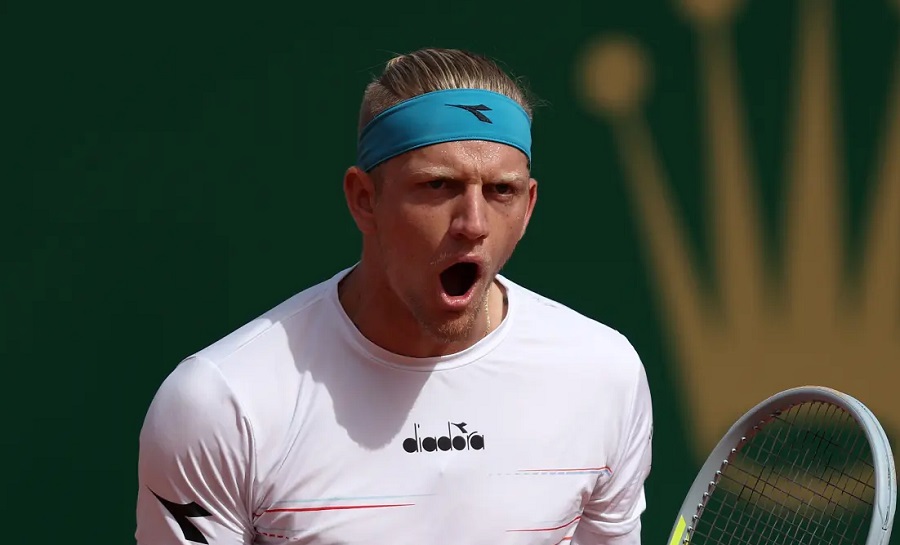 This time it was not to be as Davidovich Fokina who is represented by the boutique management company TopSeed Management, rejoiced with all the excitement he deserved. This is his first win over a world No.1, it is his first top five win and only his second victory over a top ten player.
"I am so happy for the win; to beat Nole, I don't have any words," Davidovich Fokina said. "I was enjoying every moment, every point because I know that Nole did not play a lot this year, so I went with that and also to have more confidence with myself."
Before his first match Djokovic suggested things were going to be tough mentally for him because he felt matters from earlier in the year and the lack of play would fill his mind. They certainly did and the conditions and circumstances added to his emotions which meant he had to work doubly hard than normal. But to many, he looked physically spent as well and for someone who spends so much time on that aspect of his game, it has to be additionally concerning.
Djokovic has won Monte Carlo only twice. He feels he struggles with the early part of the clay season. This was more than a struggle; it was a bit of a fiasco. It marks the first time he has lost his opening match of a tournament since Barcelona four years ago and at the Rolex Monte Carlo Masters he has failed to go past the quarters since 2015.