Is it time for tennis to start looking more closely at the rules relating to player parents?
Through the years in tennis there have been issues with the parents, in particular fathers, of tennis players. Thankfully, it is not something that is the norm, but when it does surface, it disturbs the peace. So is it time for tennis to put in a parent rule and not necessarily group something under player support team (PST)?
Recently a couple of players separated themselves from their fathers – Caroline Garcia and Sofia Kenin, and then there was the incident with Camila Giorgi's father in Rome where the chair umpire felt uncomfortable. Garcia is now working with former player Gabriel Urpi and Kenin is unsure what she will do.
"I had great success with my dad, and I felt like now was the time for me to do what I wanted to do myself in terms of my tennis, my career," Kenin said diplomatically. "That's why I decided that I had to part ways with my dad, it's not like in the future we're not going to get back. We don't know what's going to happen. I think for now I just need some time for myself, figure things, grow as a person and then, we'll just see what's gonna happen down the road."
These people are parents. That should always be their No.1 role and the majority should probably stay out of the professional arena with regards to their children. There are some great exceptions - Serena and Venus Williams's parents Richard Williams and Oracene Price have always been around, but they have not lived their lives through their superstar daughters.
There are so many perfect examples of parents who are still around for support and yet don't get so immersed in the environment that they become the talking point and in turn overshadow the attention that should be on their children.
Ash Barty's parents Robert and Josie, Roger Federer's parents Robbie and Lynette, 17-year-old Parma winner Coco Gauff whose parents Candi and Corey are by her side and work with her but remain in the background are perfect examples.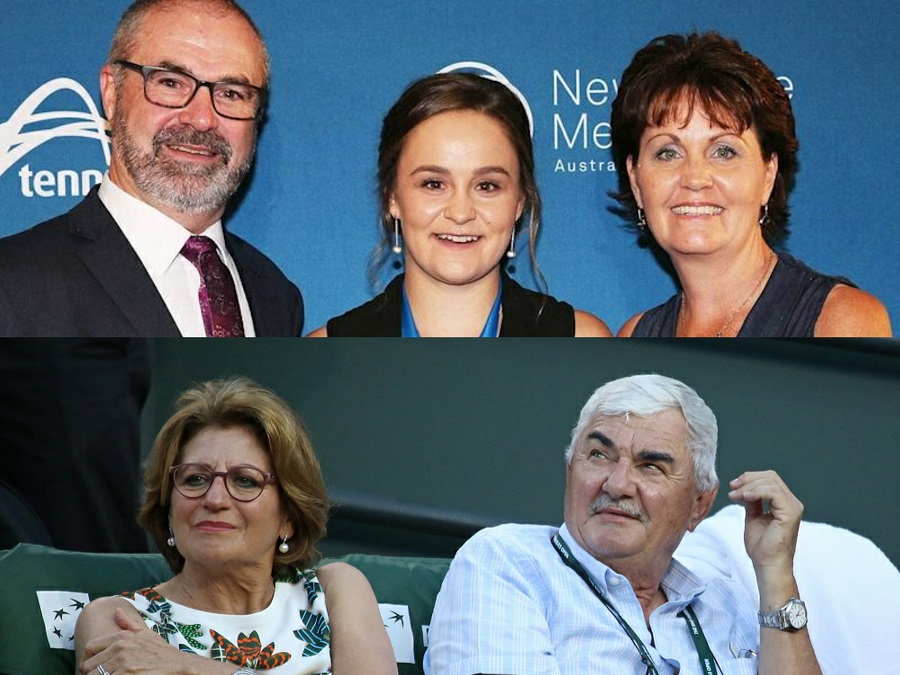 Right now, under the rules there is nothing specific. The onus is on the player to make sure members of their team or support group are kept in line. While there is a point to the player being responsible for who is with them, there also needs to be a responsibility on a parent or family member.
Under the WTA Code of Conduct rule under section XVII it states: Players also shall prohibit their coaches on site from: i) using an audible obscenity or making obscene gestures of any kind; ii) abusing any official, opponent, spectator, or other person, verbally or physically; iii) engaging in conduct contrary to the integrity of the game of tennis. Conduct contrary to the integrity of the game of tennis shall include, but not be limited to, public comments, whether or not to the media, that unreasonably attack or disparage a Tournament, sponsor, player, official, or the WTA. Responsible expressions of legitimate disagreements with WTA policies are not prohibited.
Such a rule is maybe not enough. Do stricter guidelines need to be in place? Is it fair that a player is the one to get penalised each time someone in the PST plays up and the player has had nothing to do with it? Is there a duty of care by the tours for the players who are on their respective tours?
While parents behaving badly (good title for a TV series) has had more attention on the women's tour, the men's tour has not always been without its colourful individuals.
You gotta ask what is it with some of these parents on why they behave in such ways? Yes, you can say they are looking out for their off-spring and wanting them to progress, or they are living the lives they wanted for themselves, through their children. That's not good enough and it is pretty sad.