Tennis biographies and autobiographies are frequent and the latest is another book about the man still regarded as the GOAT ... Roger Federer. Written by Swiss Rene Stauffer and released by Polaris Publishing.
As sports minded as we might be, it is surprising to know that selling sports biographies is very difficult. The books could be about footballers, swimmers, basketballers, golfers, and obviously tennis players, but just don't necessarily sell in the numbers that might be expected.
Maybe it is because so often the subject matter of the books is so well known that the information in the book is not revealing much new information.
Obviously, there are exceptions. The American journalist and author John Feinstein wrote a book called "A Season on the Brink" about college basketball coach Bobby Knight. It was a runaway success and sat on the New York Times Bestseller list for ages. After that John, who I have known for many years, was pretty much provided with blank cheques for his following books.
When it comes to books on tennis and its athletes the Andre Agassi autobiography "Open" is possibly the most celebrated. The book revealed aspects of Agassi's life that the public was not really aware of. The book was a huge seller. More people have spoken to me about that book than any other book involving tennis. For the reader it was an eye-opener about a larger-than-life personality during his playing days.
Now, as we head into the two European majors, the French Open and Wimbledon, tennis biographies have started to appear.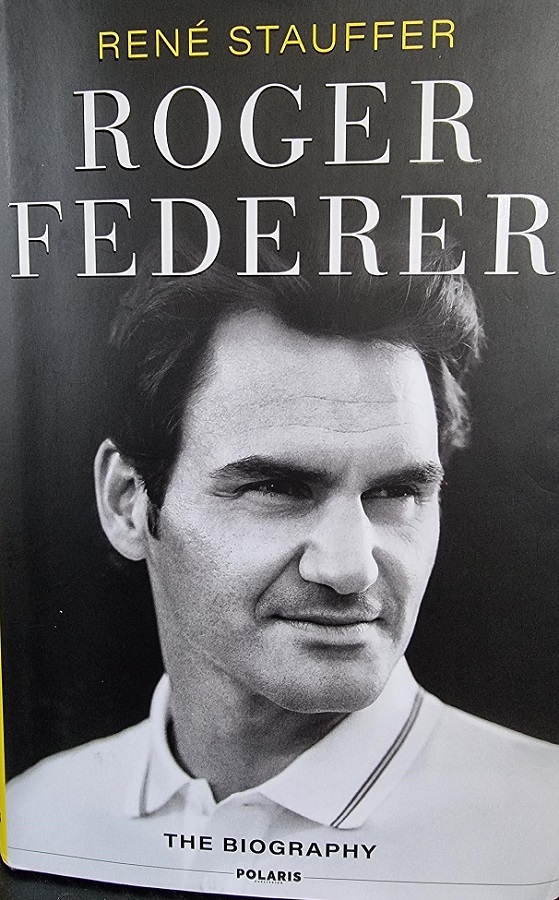 As we know, Roger Federer is iconic both on and off the court. Probably more books have been written about him than any other player in tennis history. The last time I counted there were ten which is more than any other player in recent decades.
The latest is originally titled "Roger Federer The Biography" and is through Polaris Publishing. The book could also be titled "Crying Times" or "Dare to Dream".
It is by Rene Stauffer (for the purpose of disclosure he is a friend of mind). Rene is a highly respected writer and is the tennis writer for Swiss newspaper Tages Anzeiger. This is Rene's second biography on Federer; the first was in 2004 titled "Quest for Perfection".
This biography is not authorised, but Stauffer has known Federer for over 25 years and is liked by the superstar. The writer had access to all those around Federer and he has been able to update stories as well as rekindle memories of some of the greatest matches ever played.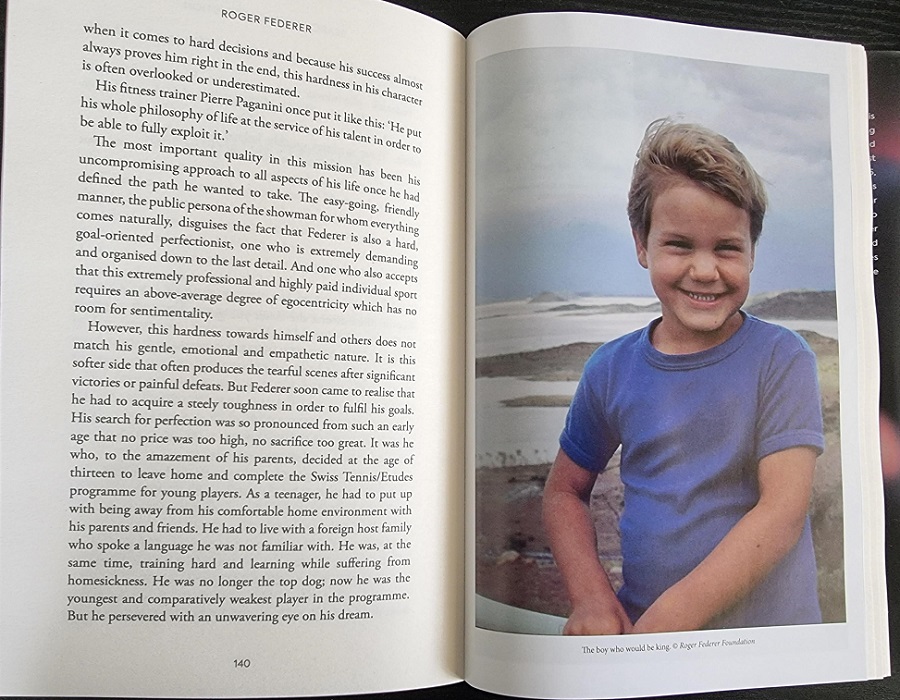 This is not a warts and all type book – you would never get that sort of book if it relates to someone like Federer. This book tells the story of his beginnings through to his record-setting 20th major title and remains interesting.
With this 293-page book, I enjoyed being reminded about some of his milestones and matches such as his 17th major at the Australian Open. However, two chapters in particular stood out for me – chapters 21 and 22.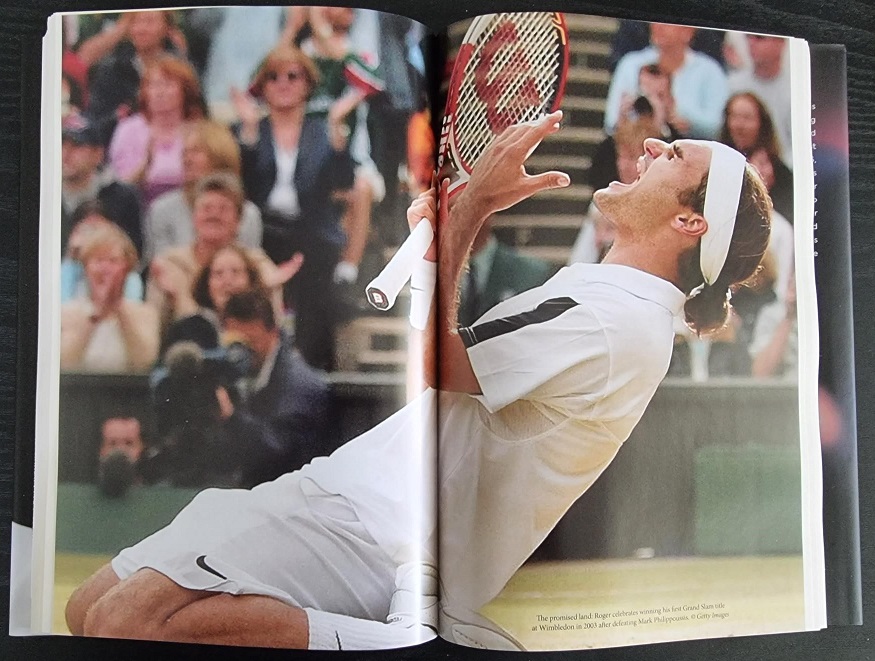 Chapter 21, the longest chapter, is titled "Searching for Perfection" and quotes the American author and lecturer David Foster Wallace who described watching Federer as a "crazy, almost religious experience".
We read about his make-up and the determination he shows which is all combined into emotions that lead to floods of tears as has been evident so often on a tennis court, whether he has lost or won. Roger quite possibly also cries at some TV commercials. 
You are left in no doubt how tough he is with decisions that need to be made and even though he may seek advice, he makes the ultimate decisions. Stauffer says in the book "his search for perfection was so pronounced from such an early age that no price was too high, no sacrifice too great".
The public persona and the friendly manner of a showman, disguises the fact that Federer is also a hard goal-orientated perfectionist, one who is extremely demanding and organised. But that's what it takes to achieve what he has achieved and remain as admired and as iconic as he is.
In chapter 22, Stauffer gives the reader an insight to Mrs. Federer, Mirka, who Roger started dating during the Sydney Olympic Games. Titled "Mona Lisa of Tennis", Federer has expounded many times the vital and crucial role she plays. Roger says, "she speaks her mind, she is a strong person". She sacrificed plenty and she is his rock, and the book reveals a different side to the woman who is perceived as tough as nails.
The book brings out his leadership qualities generally and during his times on the political side of men's tennis. You get the feeling that just maybe, sometime in the distant future, he would have what it takes to be Swiss president. Ironically, Justin Gimelstob, who was allegedly stood down from the ATP board, praises Federer's political fortitude and what he has done to improve tennis. Gimelstob was allegedly part of the Novak Djokovic led push to develop a player union which Federer is against.
The book is an easy read and will provide a deeper perspective about the man a vast majority will always believe is the GOAT.
More information about
Player
Tennis Legends
Tournaments