This has been a year that does not come remotely close to being a perfect year. Perfection or getting something perfect is hard to achieve but it is possible. It is a matter of having all the required aspects or desirable elements, qualities, or characteristics to be as good as it is possible to be.
A musician can strike the perfect note, singers can have perfect pitch. It is conceivable to hit a perfect stroke or play a perfect game. It is a matter of being able to control what you do to make it the best it can possibly be and at the same time have the inner belief, realisation, and confidence that what has played or sung or written might not be possible to improve upon.
In tennis there is something called a "golden set". It is when one player wins every single point in a set. On a personal level, I have seen that happen twice. The first time was in 1983 when American Bill Scanlon, a long-time close friend, defeated Brazilian Marcos Hocevar in Delray Beach, Florida 6-2, 6-0. Then, at Wimbledon 2012, Yaroslava Schvedova beat Sara Errani 6-0, 6-4 – the only time a golden set has occurred at one of the four majors.
And while on the face of it such sets could be seen as perfection, the individual might still feel everything was not perfect and on some points luck could have played a part. For the record, Czech amateur Tomas Fabian (aged 55 at the time) came close to being the only player at a pro tournament to lose two golden matches, the second time he managed one point for pride and honour.
"I think for me, I have put so much perfectionist into my habits that if it's not perfect, then it's not for me. That is something I have been working on," Serena Williams said. "(I need to understand) my level of greatness is sometimes crazy high, and a win is a win.

"You don't play that many perfect matches. That is the one thing I have been working on. It's just understanding that I have to let go of that expectation. It doesn't mean I am lowering my expectations. It means I'm having realistic expectations of not winning every point, every game, every shot.

"It sounds crazy but that's me and that's what makes me, me. I'm me. I'm Serena. At some point I'm always going to have some level; of perfection but I just need to have a more reasonable level so I cannot put so much stress on me mentally."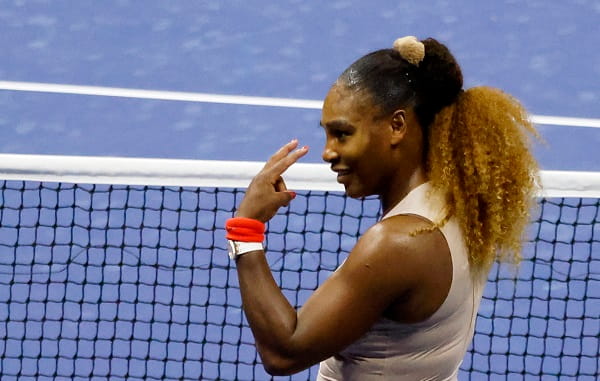 Simona Halep is clear that playing the perfect match is possible and she is very quick to highlight the fact that she has played the perfect match. And remember a perfect match is not necessarily about winning every point.
"I played one," she said. "The final in Wimbledon (2019). I think that one; it was perfect. I actually sat down, and I tried to analyse what I did wrong or what I did less good. It doesn't exist. That match is perfect."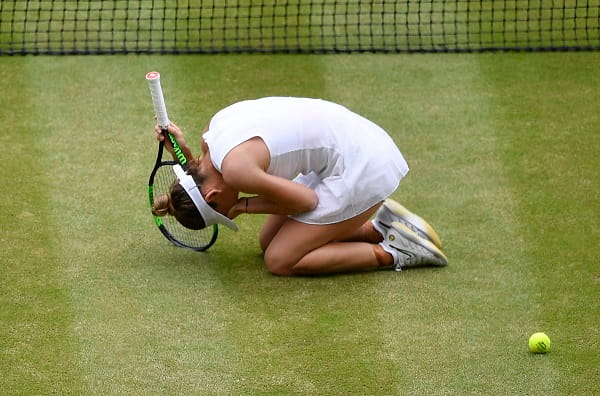 The pressure on players to feel they need to go beyond what is possibly their best would have to be so intense. You are playing two people – the actual opponent and one's own mental game. To be able to get past both those hurdles is a monumental task and on top of that come up with returns or serves that need to be just right, is an incredible challenge in an effort to keep the person across the net at bay.
Rafa Nadal doesn't know if there is such a thing as the perfect match and he says it is a word that is "difficult" to accept.
"Perfection is difficult, and I really believe that word in sport, especially in tennis, don't exist. You always going to have mistakes," Nadal said. "At the end of the day, the perfect match or the closest-to-perfect match, is when you win. When you win, you are going to have the chance to play again the next day. That's the goal in this sport. Is not a sport that you have to look for perfection. Is not a sport that you have to look for a victory to play better and better every single day.

"Perfection is not going to happen. But close to playing very, very well, yeah, it's happening. Close to perfection can happen couple of times in your life. Then when this happens, when the best players are playing at that level, then the normal thing is that these guys win the tournaments."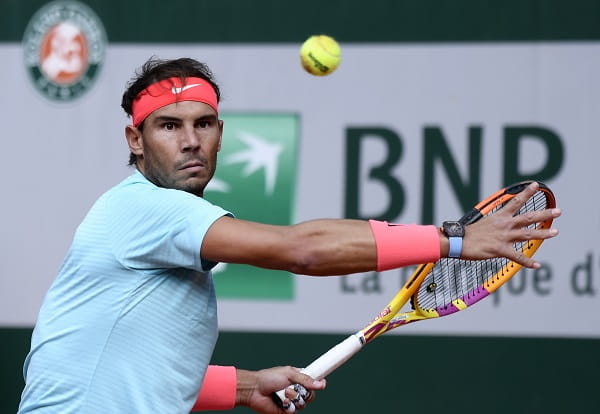 The perfect match for World No.1 Novak Djokovic is to win love and love but he is of the opinion that he has not played the perfect match … yet. He has come close. In Beijing he led Tomas Berdych 6-0, 5-0 and had match points before he dropped two games. He says such matches do stay in his mind among very many "great matches of my career".
"But (probably) from the big matches, against Nadal in the finals of the Australian Open in 2019, that's definitely one of probably the best matches on the big occasion against the biggest rival … probably the best quality tennis I have played. It is as close as it gets to probably perfect tennis."