Could Novak Djokovic be on his way back to Australia for the start of the 2023 season? Could Rafa Nadal entertain retirement thoughts? Craig Gabriel writes.
NOVAK RETURNING?
It is understood that the chances of Novak Djokovic retuning to Australia for the summer of tennis in January 2023, and to play for a tenth Australian Open title, could possibly be looking up. 
His deportation from Australia nine months ago on the eve of the Australian Open was well documented and he admitted later that it had a strong mental effect on him. Under Australia's rules if a person is deported they would not be allowed to return to the country for three years and Djokovic is facing that dire situation. However, exemptions can also be granted.
At the recent Laver Cup in London the Serbian was asked if he had any updates. He said: "I'm waiting for the news. It's really not in my hands right now. I'm hoping I can get some positive news soon."
Tournament Director Craig Tiley said, at a function in Melbourne this week, that "we are on track to have all the top players back" in four months time.
"We are at a different point in time now than nine months ago and I think it's a very different environment with people travelling freely around the world and we hope to have all the best players here in January," Tiley said.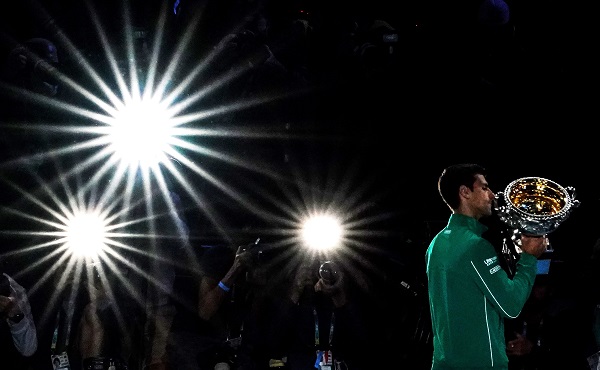 It is understood that Craig Tiley and the relevant new government minister following a change of government last May, have had discussions but neither are commenting.
Meanwhile Djokovic suggests there is a media agenda against him, and he fired a bit of a broadside at the media in an interview with a media outlet called i24News. 
"This year the media has put a lot of negative spotlight on me and they have not been kind, but I kind of expected it, they behave like that," Djokovic said. "You just have to try not to give them to much importance and do what I do best, which is to play tennis."
He went on to say that he will "always stay true to my values and the things I believe in".

RETIREMENT OR NOT FOR RAFA?
The emotions of Roger Federer's retirement at the Laver Cup ran very high and there were tears all round, the most notable between Federer himself and Rafa Nadal who said part of his life had also retired. However, the 22-time major winner and soon-to-be first-time father is actually not ready to hang up the racquets just yet even though he said quite some time ago that he could not imagine travelling on tour with a baby.
"I think as long as he feels he has a chance of winning, he will continue," Toni Nadal said in an interview with Dario AS. "When he sees he has no options, if he goes to a tournament and has no chance of winning, I don't think he will play. He has won too much to fold badly.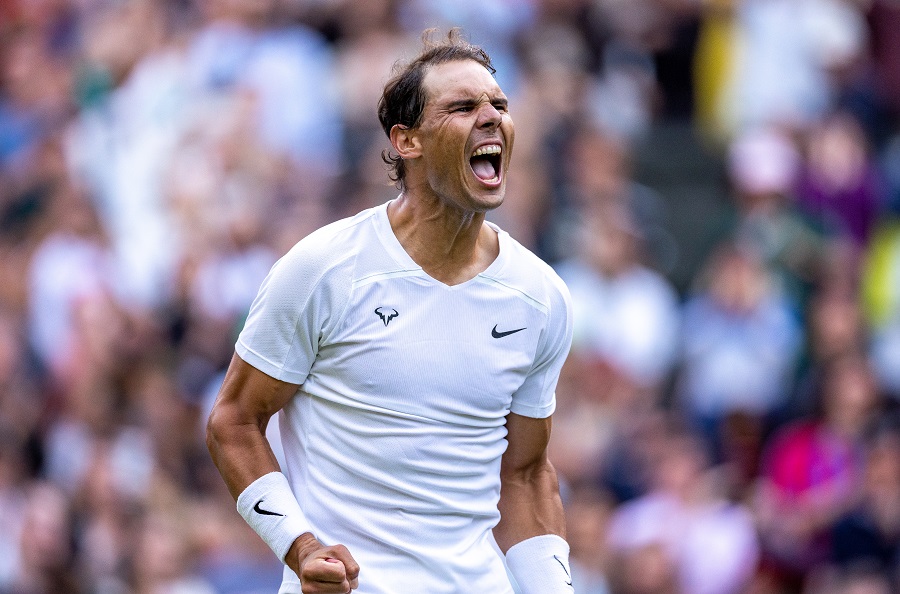 "Rafael plays for him, he doesn't think about whether Carlos Alcaraz, or (Novak) Djokovic is there. My nephew plays and the appearance of this or the other you take him knowing that he is a tough opponent."
And speaking of Alcaraz, with him and Nadal holding the top two positions in men's tennis this week marks the first time the same country has had players ranked one and two for 22 years. The last time was the USA with Andre Agassi and Pete Sampras, but the fascinating note is that Carlos Alcaraz was not born when it last happened.