We Are Tennis by BNP Paribas brings you the best of the past week, on and off the courts, day after day. A week where Novak Djokovic triumphed at home, where Naomi Osaka sparked a controversy, where Rafael Nadal turned into a statue, and where Japanese melons broke a few records.
Monday, May 24th
It was the start of the qualifying rounds at Roland-Garros, with the defeat of the eternal Tommy Robredo, 39 years old, who lost against Quentin Halys in two sets. But it was also the day of the « cocaine gate » following the Eurovision. The anti-doping test was however clear : despite the suspicion, the members of the Italian band Maneskin, which triumphed at the big annual singing contest, were all clean. Phew !
Tuesday, May 25th
A few days before the start of the main draw in Paris, tennis aficionados could enjoy watching their favorite sport at the ATP tournaments in Parma and Belgrade, and at the WTA Strasbourg Open. Without forgetting Patrick Mouratoglou's UTS tournament, where we could find Daniil Medvedev and Diego Schwartzman, among others. However, the day was marked by this information which came from the AFP: "A man who disappeared was found dead inside a dinosaure statue in Spain." All we know is that the man in question wasn't Rafael Nadal, as he was seen training hard before heading to France to defend his 13 titles.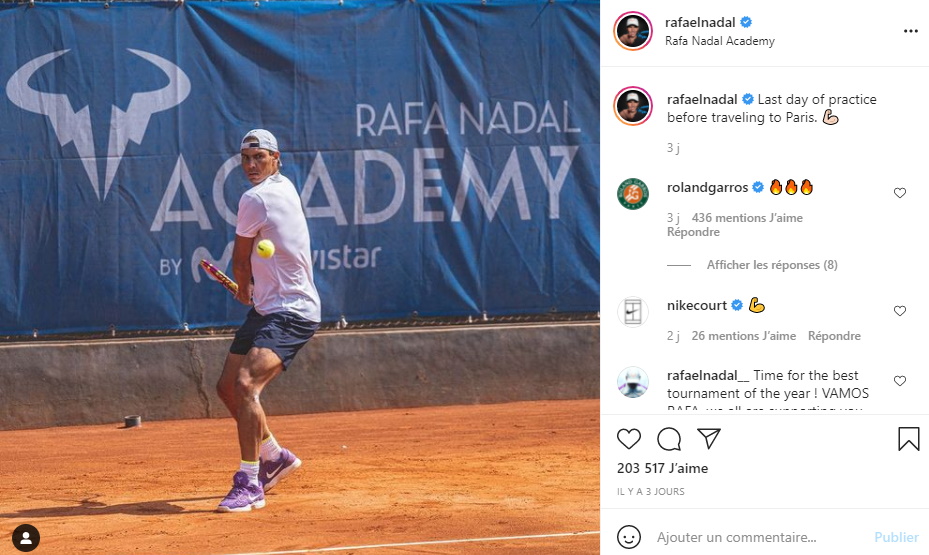 Wednesday, May 26th
Two Japanese melons were sold for 20 000 euros at an auction. Now, this information has absolutely no link with Benoit Paire, who prematurely withdrew from the Parma Open as he had a cold. It has no link with Naomi Osaka either, who announced that she will be boycotting the media during the whole Parisian fortnight. A decision which sounds like the opposite of Yannick Noah's suggestion, which he made during an interview : "Tennis is a show. I'd love to see mics everywhere, so that we could hear what the players are saying…" Maybe we could hear Roger Federer's jokes, as his coach, Séverin Luthin, said that he's "way funnier than what people think." Crazy Roger !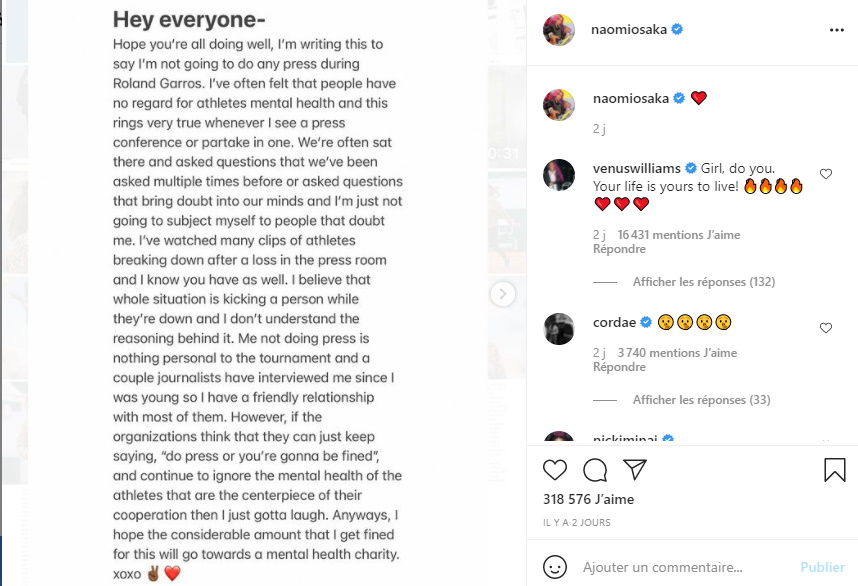 Thursday, May 27th
Very clever, or very stupid, we don't know. An Indian couple decided to organize their wedding on a plane to ignore the 50 people limit imposed by their country, as aerial transportation isn't concerned by these regulations… They may as well have planned it in the US, where the lifting of the lockdown is nearly complete : the Cincinnati Open will take place with no restrictions regarding the number of spectators, which should be a first in almost a year and a half. Hallelujah !
Friday, May 28th
After Federer, it was the king of clay, Rafael Nadal's turn to come back to his kingdom, with, as a first mission, the inauguration of his own statue. Super classy. Less classy, the French disaster during the qualifying rounds : no player managed to qualify despite 21 opportunities. Not a good omen regarding the main draw, as the most pessimistic experts believe no French player will get past the third round. We can only hope for a miracle, just like the one we saw in the Galapagos islands, where a species of giant turtles which had disappeared for over 100 years suddenly reappeared.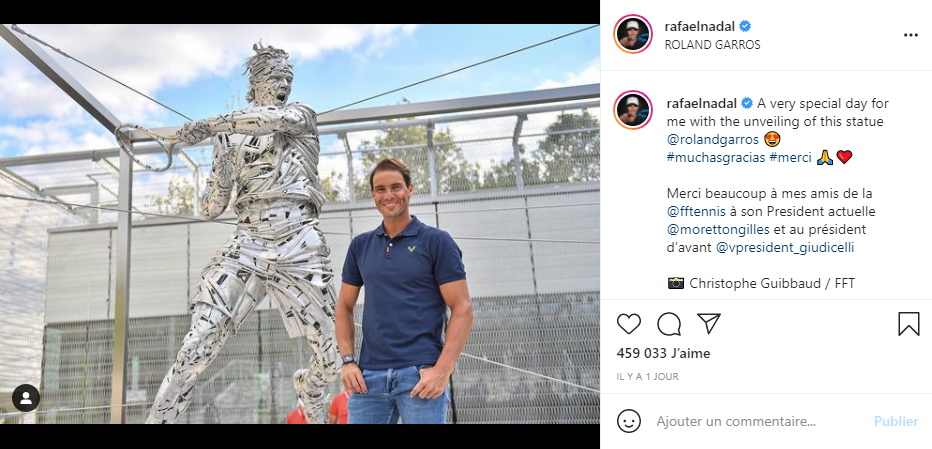 Saturday, May 29th
Even better than turtles in the Galapagos islands: Tasmanian devils were born in Australia for the first time in 3000 years ! We're going to end up believing in Elon Musk's latest crazy project, as he announced that he would love to create a real Jurassic Park with dinosaurs, just like in Spielberg's movie. Almost as crazy: Daniil Medvedev announced that his goal this year was to win his first Roland-Garros, as "this year, it will be harder for Rafa (Nadal) to win." The important thing is to believe in yourself…In other news, another very serious contender, Novak Djokovic, won HIS tournament, at home, in Belgrade. A good omen.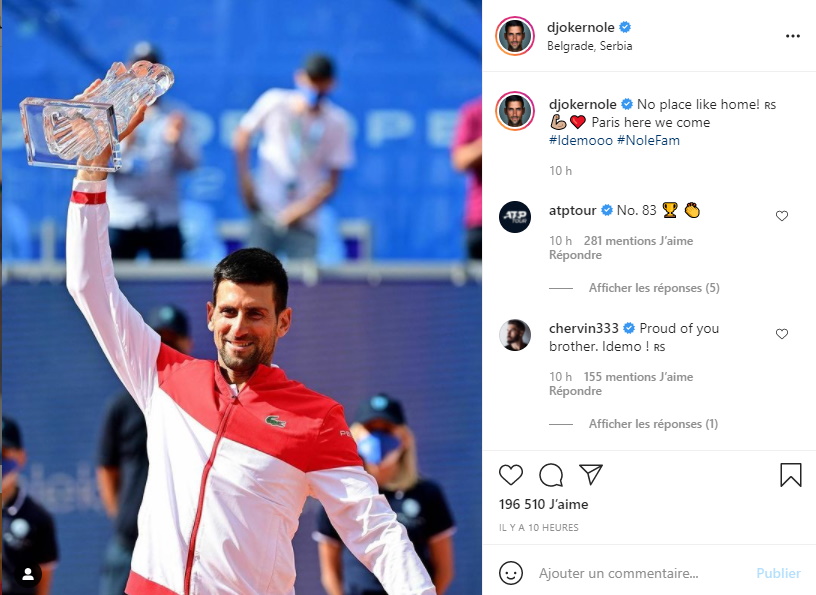 Sunday, May 30th
The day after Chelsea's triumph in the Champions League, sports fans couldn't rest as the 2021 edition of Roland-Garros started today. A first day marked by the defeat of Dominic Thiem against Pablo Andujar, despite leading 2-0. Some other top seeds were knocked out prematurely : Dimitrov and Evans in the men's draw, and Kerber in the women's draw. Tennis played on clay, a blue sky, and even concerts taking place with spectators (France's big test occurred in Bercy on Saturday night, with Indochine as the headliners) : the sunny days are coming back, and we're so happy about that !