We Are Tennis by BNP Paribas brings you the best of the past week, on and off the courts, day after day. A week where Naomi Osaka lost after going a whole year undefeated and where a bear was found in a jacuzzi while the ATP circuit was slightly shaken up.
Monday, March 29th
And the number of the day is… 191. 191, like the number of times Ramiro Alanis, who lives in Florida, has watched the movie Avengers, which is a new record for most views of a single movie at a cinema. 191 is also pretty much the number of cramps felt by Daniil Medvedev during his hard-fought battle, which he ended up winning, against Alexei Popyrin in Miami. "At certain times, during the rallies, I got the impression that my legs couldn't follow", said the Russian following the game, in which he sometimes had to avoid sitting down in between two games. Does a superpower helping players to fight involuntary muscular contractions exist, by any chance ?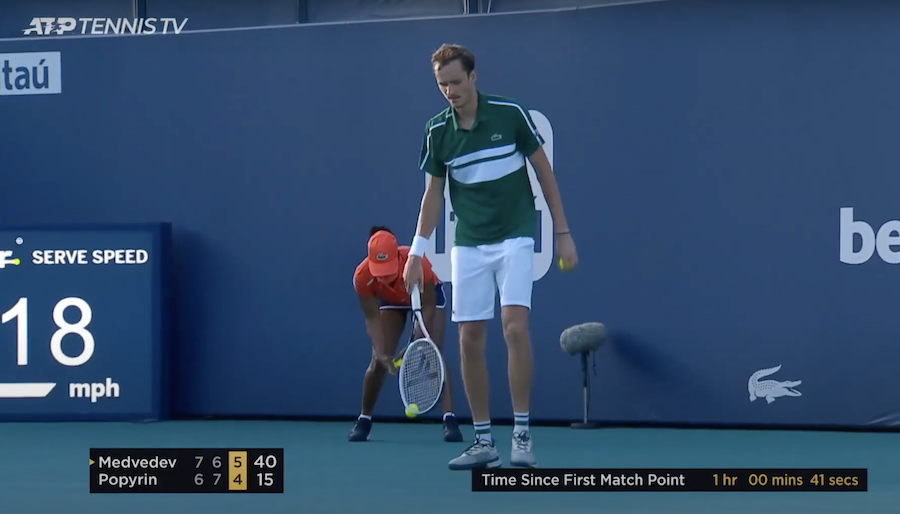 Tuesday, March 30th
The first of a (very) long run, for sure. Still in Miami, Jannik Sinner destroyed Emil Ruusuvuori, producing incredible shots on the way, and qualifying for his first quarter-final in a Masters 1000. Nothing surprising, unlike this Algerian farmer who found oil 90 meters deep in the ground below his farm, as he was digging to build a water well. Yellow ball, or black gold, which one of the two will become a multimillionaire the quickest ?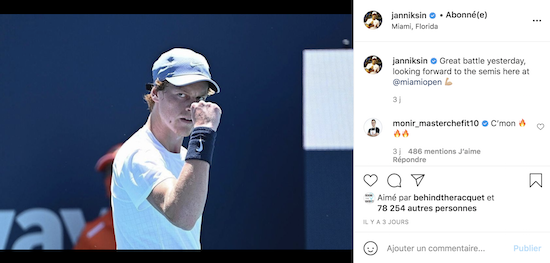 Wednesday, March 31st
All good things must come to an end, even for Naomi Osaka. Having been undefeated since February 2020, and currently on a series of 23 consecutive wins, the Japanese ended up losing against Maria Sakkari. Her first set? No games won, no winners, only eight points scored, twelve unforced errors, and 35 % of correct first serves… But Osaka's fans have a great opportunity to bounce back: the European space agency is recruiting astronauts. But they'll have to be more inspired than their idol in order to be one of the lucky six chosen.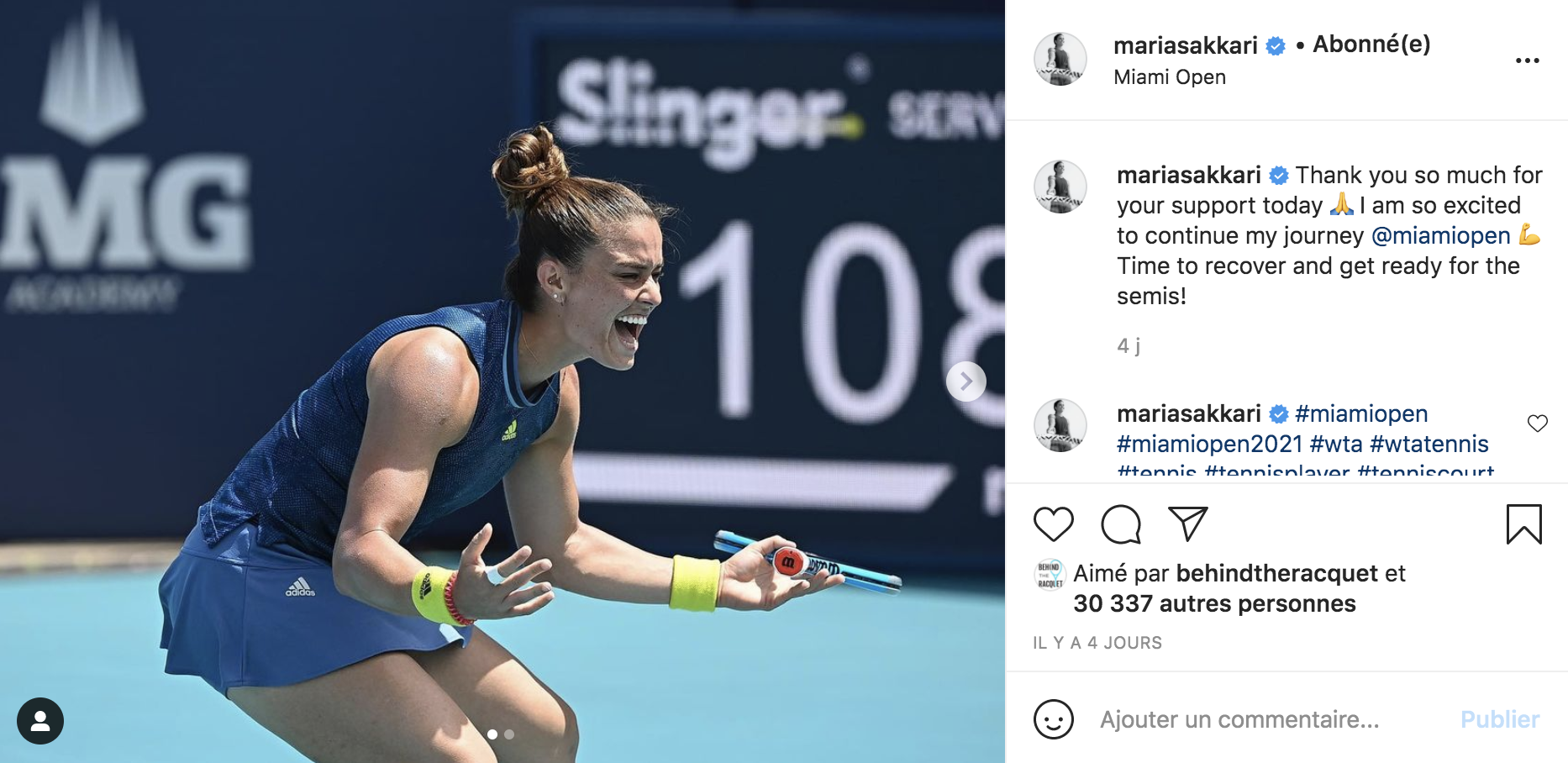 Thursday, April 1st
Dominic Thiem officially skipping the Monte-Carlo Masters 1000 to focus on the rest of the clay season, the organizers of the Rio de Janeiro Open who announced that the tournament will not take place because of the omnipresent coronavirus in Brazil, and Stefanos Tsitsipas who was defeated by Hubert Hurkacz after leading 6-2, 2-0… All April Fool's jokes? Not at all, these three news are all very serious. In any case, making jokes on this particular day is less and less accepted. The proof with the brand Volkswagen, which announced that it was changing its name to Voltswagen to mark their switch to electric cars, which got journalists angry after they found out it was a joke. Sore losers!
Friday, April 2nd
"When I was young, I always used to travel with my PlayStation and I didn't really go sightseeing, or do cultural activities linked to the country in which the tournament took place. I wish I did it more, I went to incredible places and I didn't make the most of it. So, yes, I regret it a little bit now because it was a great opportunity to see such incredible things." Andy Murray has aged and is starting to look back on his career, but also look to the future, as the Scot pictures himself in golf or in football as a coach. Marc Feren Claude Biart, on his side, should have hid a little better: this Italian mafioso, who was living in Dominican Republic and was wanted by the police, was identified in a cooking video on the internet in which his face was blurred, but not his tattoos, which gave him away. The return home should be a bit more violent than one of Murray's returns. 
Saturday, April 3rd
Grimaces, Bianca Andreescu withdrawing from the tournament because of an injury…and Ashleigh Barty, who was playing against the Canadian for the first time, won another tournament. Having already won the tournament in 2019, the Australian kept hold of her crown in Miami (the tournament wasn't played in 2020) as well as her world number 1 spot. The footage is painful for the loser of the day, but the images don't lie. Just like Todd Trebonemd's footage, as this man from Gatlinburg, Tennessee, filmed a bear relaxing…in his jacuzzi, on his terrace. A late April Fool's joke, maybe ? No, not even there…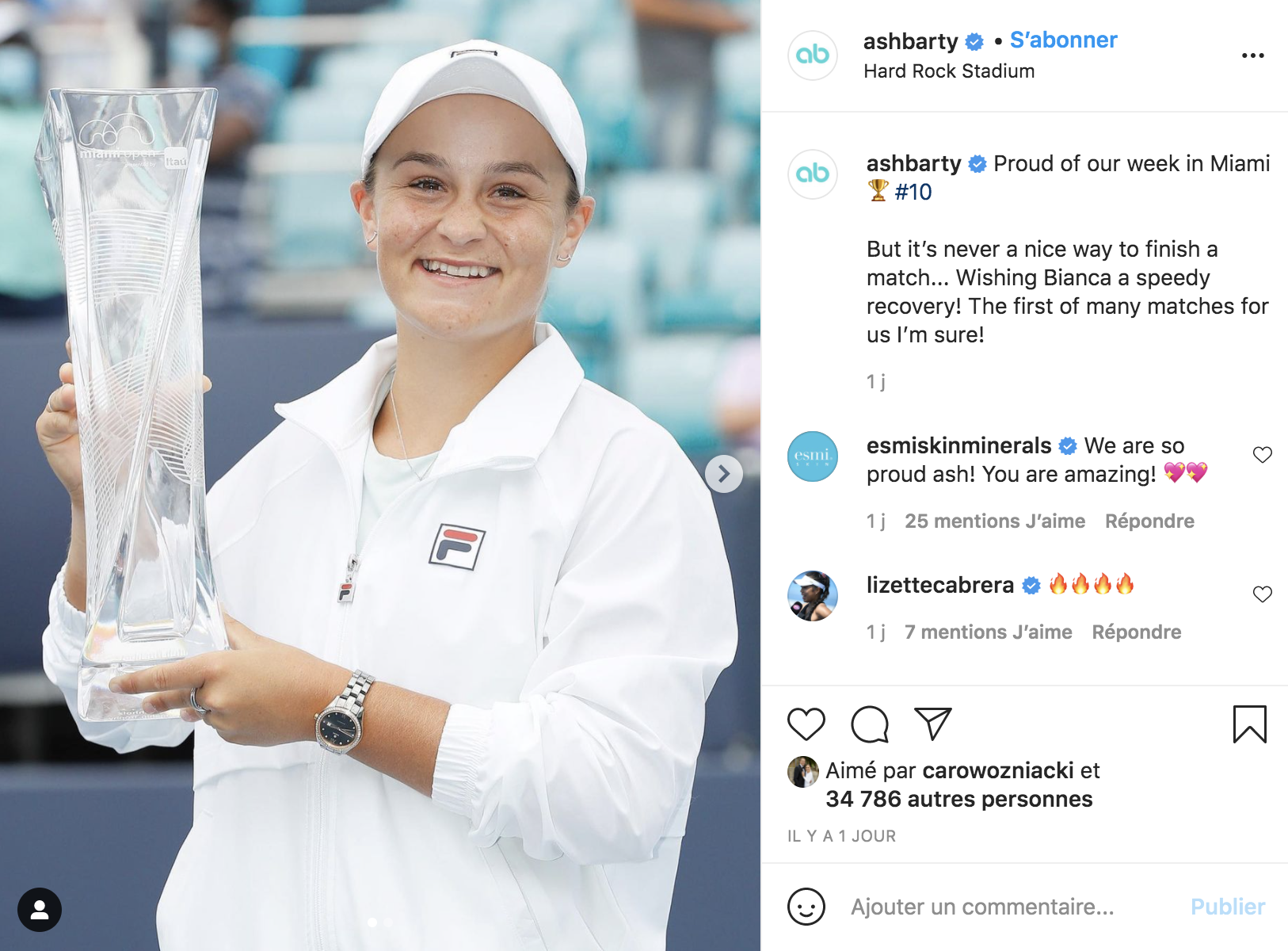 Sunday, April 4th
To finish the week off, we've got some news from our friend Juan Martin del Potro, who underwent an operation at the end of March (the eighth…) and is already following physiotherapy sessions. We'd love to see him at the Olympics, this summer. And if all these efforts are not enough to be back on time, the Argentine will still be able to go on a long holiday in Spain, for an honest price : the village of Xerdiz, which is set on five hectares, is up for sale for 430 000 euros, or the price of a 40m2 flat in Paris. A present which Hurkacz could get himself, to reward himself after his super triumph in Miami. Quick, the clock is ticking….