They are the young ones, the players we are being introduced to for the future.
There was an air of despondency before the US Open started. Mega star after mega star pulled out and there was a concern that this was not going to be the US Open that people wanted to see after last year when it was held behind closed doors.
But this has been an extraordinary US Open. Not once did I hear Roger, Rafa, Serena, Domi and company "we miss you". This has been a championship that has opened eyes to the future and the stunning arrival of some teenagers that should be in a position to carry the sport for 15, 20 years into the future. 
There are still names around like history seeking Novak Djokovic who steps closer to the coveted Grand Slam, and it is just as thrilling to have had the company of Ash Barty and Naomi Osaka and Stefanos Tsitsipas, all still very young, albeit for a shorter period than expected, but they were still around.
However, capturing the imagination, attention and fascination were three 18-year-olds, till one turned 19 mid-tournament, Emma Raducanu, Leylah Fernandez and Carlos Alcaraz.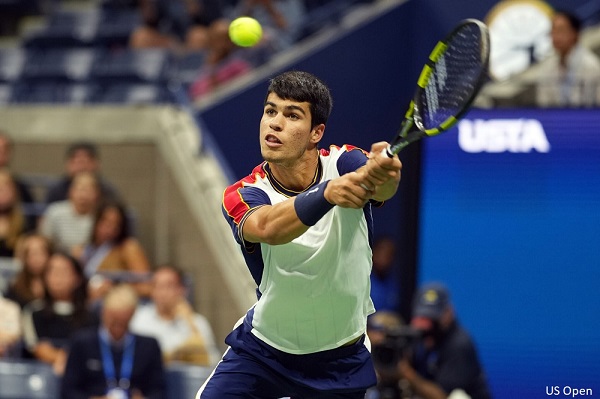 "It's great; talking about Carlos, you know, we heard talk about him last year already, there is this young Spanish guy coming up, a lot of course people talking about him as a new Rafa and whatever, and it's all too soon, and, yeah, too young and too soon," Daniil Medvedev said.
"And then he's in the quarters here. I mean, as soon as you're in quarters, you can do anything. You can win the tournament. So, it's great for him. I mean, 18 years old. When I was 18, I was barely playing futures and trying to pass the first round. I think it's great for tennis, it's great for him. After, you never know how your career gonna go, if you're gonna win 20 slams or maybe one or maybe zero."
It was unfortunate that Alcaraz had to withdraw early in the second set against Felix Auger-Aliassime with a leg injury but his upset of Tsitsipas is what dreams are made of for a youngster with stars in their eyes. He only turned 18 in May and his performances in 2021 have seen him rocket up the rankings.
It did not take long for him to be embraced by the crowd especially the way he played against Tsitsipas.
"It surprised me, really," Alcaraz said. "I didn't think that -- yeah, the crowd was behind me all the time, supporting me, pushing me up in every moment. It surprised me, yeah, really."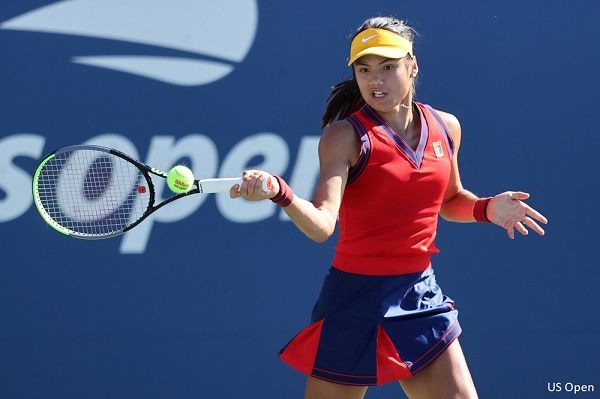 Raducanu made a bit of a breakthrough at Wimbledon when she reached the last 16. The British media went nuts. I Tweeted at the time, and I stand by the Tweet, that we had seen this sort of attention on young players before. That it was just one event she had performed well at. There was no doubt about her talent, but the pressure heaped upon her shoulders went a long way to the anxiety attack she had playing Ajla Tomljanovic. She did not know what to expect from her efforts, which were terrific, she was just a young girl having a great time.
Since then, she has developed solid experience and knows how to handle things better. What she has done at the Open is nothing short of remarkable.
Emma is the first woman qualifier to reach the US Open semis and only the fourth to do it at any major. She is the youngest British woman to reach the semis of a major in 46 years and she is only the third woman in the Open era to reach the semis of the Open ranked outside the top 100, joining Kim Clijsters and Billie Jean King. Going into the semis she had won 16 consecutive sets and not lost more than four games in any one set.
She suggested the teen brigade have been gaining inspiration from one another.
"I think to have so many young players coming through is just really great for the game, because it just shows how strong this next generation is," Raducanu said. "I think having so many young players and 18-year-olds, I think we all inspire each other to play better. Because like for me, I wanted to join them in the second week as well, so that was an extra bit of motivation."
Fernandez has been extraordinary with her results having beaten two world No.1's and US Open champions in Naomi Osaka and Angie Kerber and then fifth seed Elina Svitolina.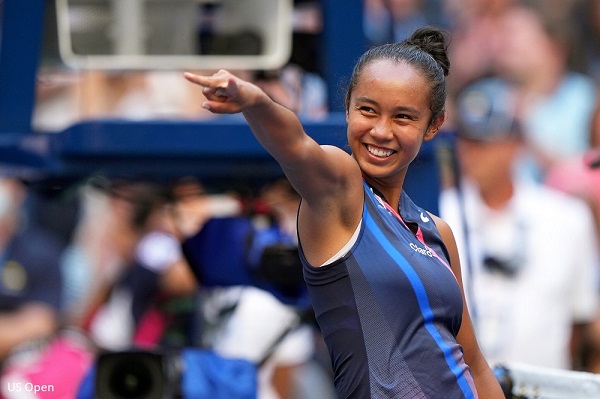 "Of course, if she plays like this and consistently the whole year, and also, yeah, the next tournaments like this, the next rounds, I think she has a great future," Kerber said. "I mean, she has a lot of power in her forehand and she's going for her winners. You know, I think she's always also enjoying her tennis out there. Yeah, I think she can go really far in the next few years. It's just the start of a great career."
Fernandez said: "Seeing all these teenagers, the youngsters doing so great at the US Open and the other tournaments too is also eye-opening I think to the world, to the tennis world. There is not only like one group of tennis players but there is a new wave of young generations that's coming up, and just trying to make an impact in the tennis game as much as they can."
Now, let's just hope the people around them do not over stretch their limits so these kids can continue to enjoy what they do and still go on court with stars in their eyes.