The bathroom break in tennis is the No1 and No2 topic in tennis at the moment.
Toilets or bathrooms are referred to in many different ways around the world. There is the loo, or the bog, or the can and the dunny. No doubt there are plenty more. In a better part of society, it would just be a bathroom break, so it is amusing that at the US Open bathroom breaks, and mid-match breaks, have become a hot topic.
The issue has been simmering for a while in the lead-up to the Open and it came to a head during the high-profile first round match between Andy Murray and Stefanos Tsitsipas which the Greek won. It was a fantastic match but at some rather important moments it was alleged Tsitsipas needed to change his clothes or needed a medical time out.
Murray was not happy and made it clear, in his view, it was an element of cheating. Tsitsipas took eight minutes off court before casually walking back on to continue the match and when he returned some sections of the crowd in the Arthur Ashe Stadium booed him.
The following day Murray Tweeted: "Fact of the day. It takes Stefanos Tsitsipas twice as long to go to the bathroom as it takes Jeff Bezos to fly into space. Interesting."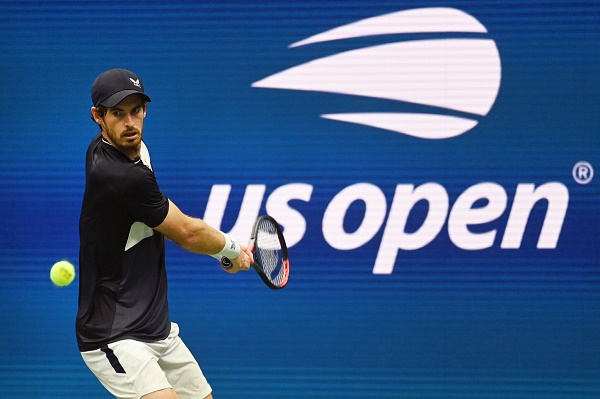 For sure some of what the Brit was expressing on court and after had to do with frustration because he had chances in the match to at least go up two sets to love and then anything could have been possible, but the issues with Tsitsipas were very evident in Cincinnati when he played and lost to Alexander Zverev. 
He took an extended period of time off court and tried to leave the court a second time but was stopped by the umpire which contravened the rules which Stefanos disputed. When he left, he took his bag with him and Zverev made it clear that his phone would have been in the bag. Not a moment later, in a very funny coincidence, TV cameras picked up his father Apostolos, texting on his phone. That is not suggesting anything underhanded whatsoever, but it was funny.
"It's happening every match," Zverev said. "It's not normal. It happened to me in the French Open, to Novak at the finals the French Open. You know, I think in Hamburg against Krajinovic he was complaining, against me in Cincinnati was ridiculous, and now here again. I think players are catching up on that."
Murray made the point that its not so much about leaving the court but the amount of time taken. He even discussed it with his team, and he was told "to expect that, prepare for it if things were not going his way".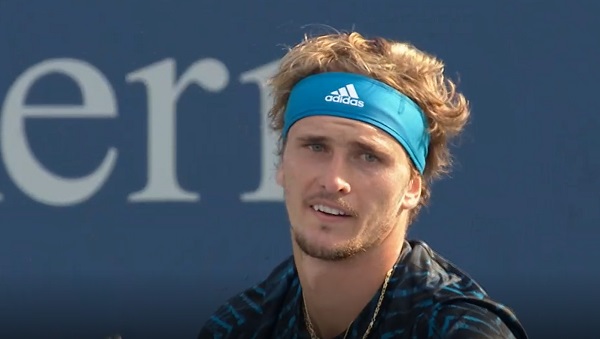 "The issue is that you cannot stop the way that that affects you physically," Murray said. "When you're playing a brutal match like that, you know, stopping for seven, eight minutes, you do cool down. You can prepare for it mentally as much as you like, but it's the fact that it does affect you physically when you take a break that long, well, multiple times during the match.
"Yeah, it's just disappointing because I feel it influenced the outcome of the match. I'm not saying I necessarily win that match, for sure, but it had influence on what was happening after those breaks.
"I rate him a lot. I think he's a brilliant player. I think he's great for the game. But I have zero time for that stuff at all, and I lost respect for him."
The question is are players working the rules and if so the time has come to stop it because it is not helping the sport. No one seems to be flush with the rules and it's sending many around the S-bend. One issue is that there are so many different entities in tennis rather than just one setting the rules and guidelines which all should then follow. This not an issue just in men's tennis, it is also the case in the women's game.
The perfect example was at Wimbledon when Ajla Tomljanovic defeated Jelena Ostapenko and the Latvian was accused of taking injury breaks at the worst possible time. Tomljanovic called her out and Ostapenko went nuts but many players made the point that Ostapenko allegedly has form with time outs, and that it is not uncommon with her.
Maria Sakkari jumped to her friend Stefanos's defence saying that he does sweat a lot and the conditions were oppressive in Tokyo at the Olympics and again in New York and he needs to change his shorts, underwear etc. She said he is not doing anything to offend, it's just that he is not the quickest person around.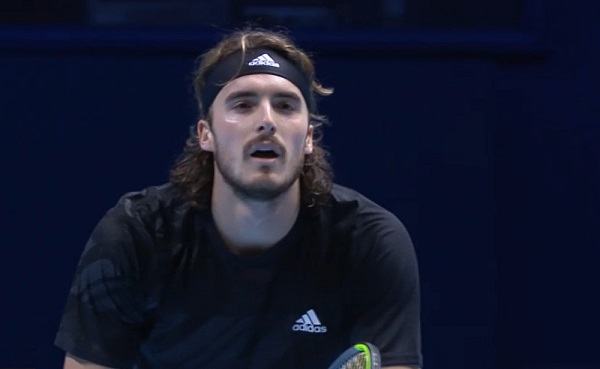 His mother, Julia added: "I realize that no one likes long breaks, but Stefanos does it unintentionally. He is not very quick in general; this is manifested in everyday things. But there is no malice in his actions."
Tsitsipas is a fantastic personality and great for tennis and the finger should not only be pointed at him, but it's also just that he is the highest profile player under scrutiny. 
"I think Stefanos can play well if he doesn't go to the moon and back for a toilet break," Zverev said.
Maybe try can-cam to see what is actually happening.