Nine tennis players made the top 50 list of the world's most marketable athletes, while on the lower rungs of the tennis tour an Aussie player left people in tears when his back story was made public writes Craig Gabriel.
SERENA TOP MARKETABLE TENNIS PLAYER 
The media publication SportsPro this week released its annual list of the most marketable athletes in the world and every single person in the to five is aged 35 or older. It proves yet again that age is but a number. 
The top five are: Cristiano Ronaldo, Serena Williams (the oldest at 41), Lewis Hamilton, Lebron James and Lionel Messi. Ronaldo tops the list with a marketability score of 91.21 out of 100 thanks to his brand strength, audience reach and economics. The rest of the top ten are Naomi Osaka, Virat Kohli, Alex Morgan. Sam Kerr and Tom Brady.
We will get on to the other tennis players who make the list as there are nine in total among the top 50, but this list was created by SportsPro along with NorthStar Solutions Group. They say they aimed to incorporate a more holistic, data-driven and ultimately predictive model of athlete marketability than ever before. This is because athlete marketability is rapidly evolving. It is no longer predominantly based on an athlete's sporting prowess or their popularity on social media. Rather, athlete marketability is increasingly an amalgamation of complex, interrelated factors, some of which are relatively easy to discern and measure, and others that are a correlation of many qualitative measures for which readily available data and clearly defined models do not exist.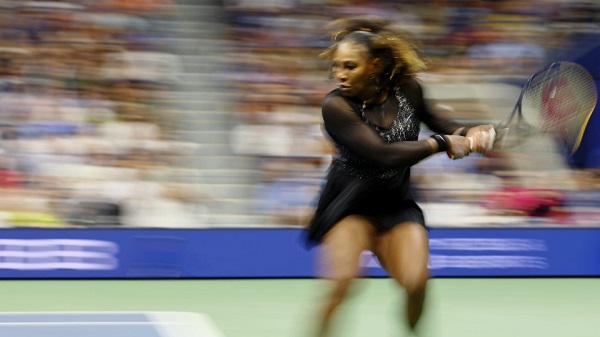 In recent years, through the progress of social media, thoughts and discussions of what makes an athlete marketable has evolved from an almost exclusive focus on sporting performance and a brand ambassador model to a more traditional approach to marketability that has been largely exclusive to sports properties and brands. Research has shown almost universally, sports properties and brands have tossed around concepts that improve their own product marketability.
We have also seen over the years that a couple of tennis players have become their own brands and by far the two that are head and shoulders above the rest are Serena Williams and Roger Federer. Yet on this list Federer is ranked quite low by comparison.
The other tennis players among the top 50 athletes are: Emma Raducanu 12, Simona Halep 15, Rafa Nadal 16, Federer 23, Garbine Muguruza 30, Bianca Andreescu 32 and Novak Djokovic 46. Osaka's openness of mental health issues connected with people, and she became more appealing for product branding. Raducanu is in line to go much higher and crack this top ten with better on court results while Djokovic is so far down because he split fans with his covid fiascos during 2022.
So, what do you think of the list and what would be your line up if you did a marketability list?

OVERFLOWING EMOTIONS FOR AUSSIE'S BITTERSWEET WIN
At the age of 26 Australian tennis player Li Tu is not a young player making a first breakthrough on the tennis circuit, but at the same time he has made a breakthrough to win his first Challenger title, coming through the qualifying rounds, at the Seoul Open. This was a win that pulled so hard at the heartstrings that Li Tu has to be applauded for his inner strength and spirit.
You see he lifted the trophy one day before his late mother's birthday. On social media he posted: "We did it mum." With a blue heart emoji.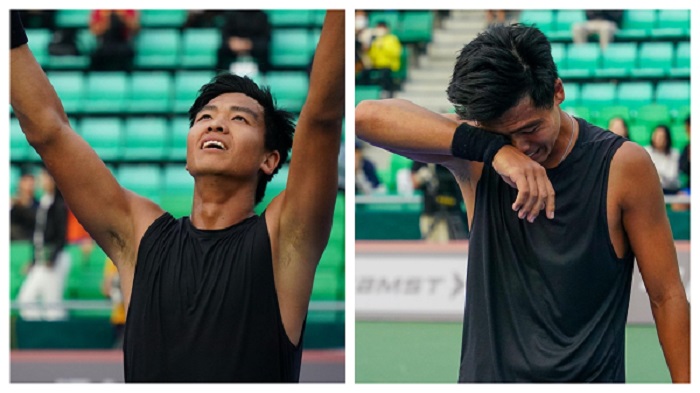 He wrote: "It has been the toughest two months of my life. Watching you battle cancer, struggle and fight every day as you slowly lost your senses. Continue tennis training because you were relentless that I must keep going and you are 'getting better'. Being by your side as you took your last breath on 24/09/22 surrounded by our family who love you so much. 
"A few days before you passed, you said to me 'I'll see you in Korea' and I broke down in tears. Coming over to Korea the day after your funeral, I wasn't sure I could do it but before every match, I looked up at the sky and I couldn't help but smile when I saw you.
"We did it mum."
Li Tu was a junior Davis Cup player but walked away from the sport when he was 16 only to return six years later when his love of the sport was reignited. This win moved him up 100 ranking spots. Well done young man, your mother and family have their hearts filled with pride.