Craig Gabriel says he will be the first to admit that he got it wrong. As late as even the quarterfinals of the Australian Open he did not think Rafa Nadal would win the title but cream always rises to the top.
When Rafa Nadal announced that he was coming to Australia to play a lead-up tournament and then the Australian Open, there was plenty of scepticism. For six months he had barely played any tournaments, his last one was Washington DC where he lot to Lloyd Harris and then when he went to the exhibition in Abu Dhabi, he got Covid.
His training and practice schedule was dramatically set-back (especially the way he does it) and even he had doubts about what he could do in Australia. His responses of doubt were a bit different because he normally does not enter a tournament unless he believes he can win it.
"One month and a half, I don't know if I will be able to be back to the tour, because we were not able to solve any problem (with the foot)," he said.
He was being written off. Yes, even this writer, uncharacteristically had that feeling, although it was more the feeling of lack of match practice than thinking his career was done.
"Unfortunately, I went through this situation a couple of times on my career, (so) you never know; going to arrive the day that the comeback will be impossible," Nadal said. "But I just want to try again, no? I want to give my best. I want to give myself a chance to keep enjoying this beautiful sport, to keep fighting for the things that I have been fighting for the last 16 years.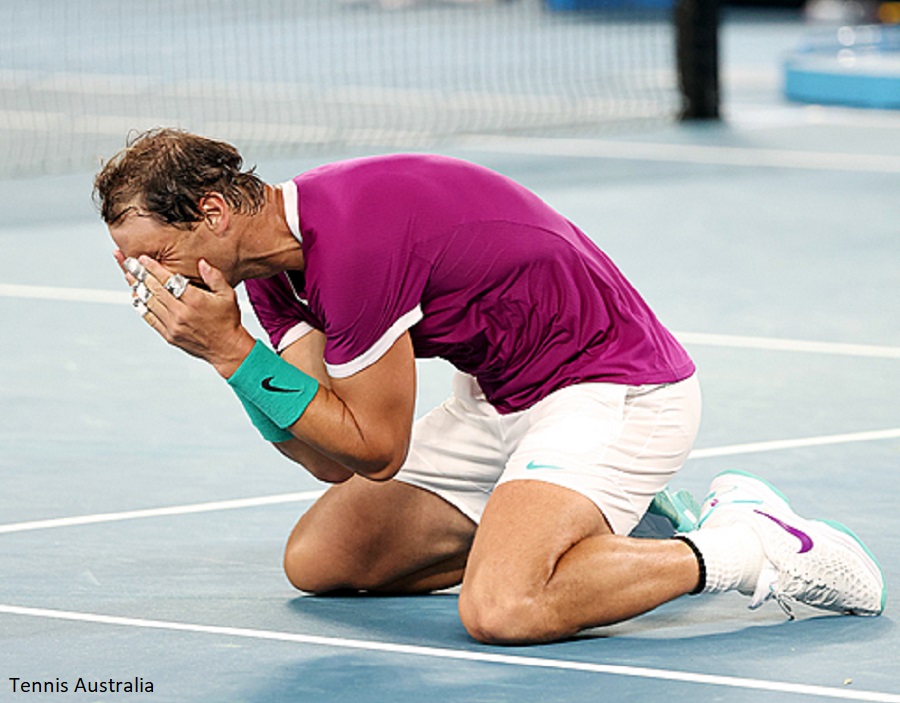 "First thing, be healthy. Then hold the passion, that sometimes is difficult when you are going through a lot of physical issues. But is something that I am very satisfied because has been very challenging time for me, no? Last year and a half with my foot, I have been suffering a lot. I think I hold the positive attitude and the working spirit all the time. That's probably why I'm here today."
Nadal started to put some runs on the board when he won the Melbourne Summer Set event just before beating young French born American Maxime Cressy but even then, people were not convinced. A 250 tournament is light years away from playing a major with seven best of five set matches.
"I came here just with the clear goal to be back on the tour," Nadal said just days before the Open began. "That's the most important thing. Then if I am able to win matches, be improving every single day, fantastic, no? But main thing is to be back. I am enjoying that fact."
Never write of a champion. The sport has seen it time and again. It was done with Roger Federer, and he incredibly won the 2017 and 2018 Australian Open and Wimbledon 2017. Novak Djokovic was also dismissed at one stage. That 2017 victory of Federer's at Rod Laver Arena was something Nadal made mention of.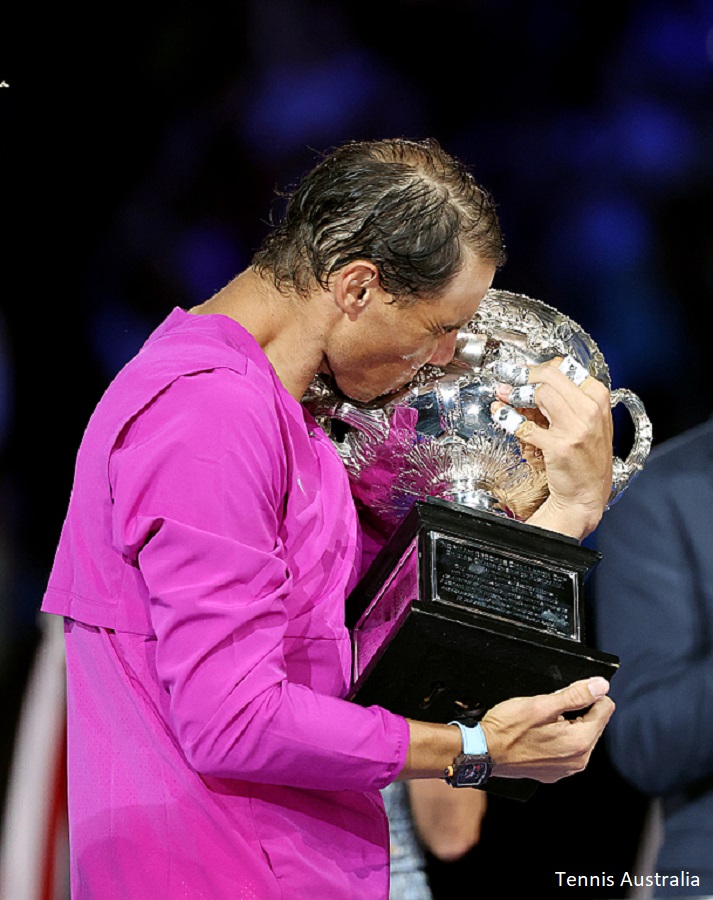 His five set, five-hour 24-minute defeat of Daniil Medvedev was the epitome of determination, the will to win and his competitive drive which he says, "is in my DNA". It has been amazing and unforgettable. The foot stood up (no pun intended) to the rigours of five set matches and it has allowed him to consider his schedule for 2022 a bit more closely although at the time of writing he was only down to play one event the next two months.
"The most unexpected, without a doubt (victory). And most surprising I think for everyone. For me personally, especially, because I know how I arrived here," he said. "I don't know. Have been a very emotional night. Even now I am destroyed, honestly, physically. I can't think much, I can't remember a lot of moments of the match. I got very emotional during the whole match.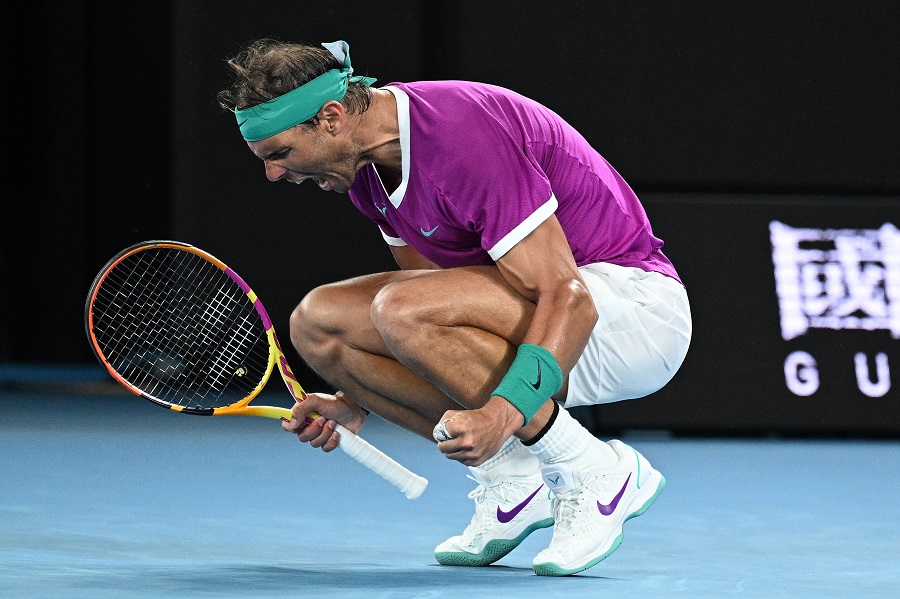 "I was not ready physically for these kinds of battles, honestly. I didn't practice enough to be ready for it. But tonight, have been very special. I give it everything that I have inside, believe me. I am, yeah, super, super tired in all ways. I even can't celebrate. But was the day to give everything, no? I enjoyed. I enjoyed the fight. I enjoyed the emotions. At the end have this trophy with me means everything today, no? I can't be happier."
He got through that final as he has got through every final he has played in adversity, with the love for the game, passion, positive attitude, and working spirit. That's what carried him through and will continue to do so time and again into the future. Now, just days after his record setting 21st major, it's time to rest and enjoy history.