There were many smiles in Turn during the ATP Finals as a burden was lifted off Novak Djokovic's shoulders and Carlos Alcaraz became the youngest year-end No.1 write Craig Gabriel
NOLE TO RETURN
Novak Djokovic will be returning to Australia in January 2023 and will be trying to win a record extending tenth Australian Open and record equalling 22nd major.
"I was very happy to receive the news," Djokovic said. "Yeah, it was a relief obviously knowing what I and people closest to me in my life have been through this year with what happened in Australia and post Australia obviously. I could not receive better news for sure. 
"Of course, knowing that I have clarity now, what I do in the off-season, starting the season in Australia, also of course did relieve some of the pressure me and my team felt. Just giving that clarity makes it great for us.
"Australian Open has been my most successful Grand Slam. I made some of the best memories there. Of course, I want to go back there, I want to play tennis, do what I do best, hopefully have a great Australian summer."
The night he beat Stefanos Tsitsipas at the ATP Finals, a result that ended the Greek's chances of wresting the year-end world No.1 ranking, Djokovic was still not aware of what might be the case with his appeal to have the three-year ban from entering Australia lifted.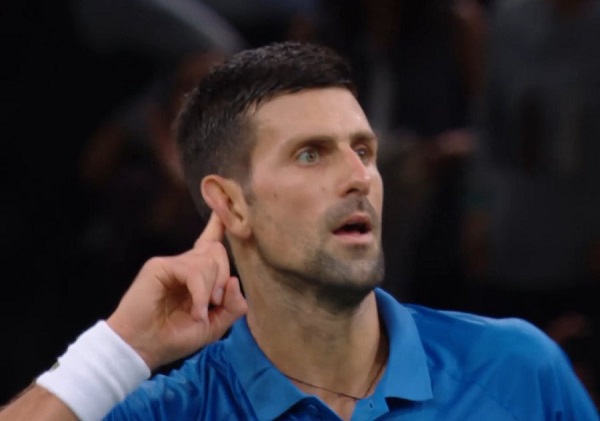 That is the rule for anyone who has had their visa cancelled and are deported which was the case last January for Novak on the eve of the Australian Open.
When asked if there was an update Djokovic said: "No, nothing official yet. We are waiting. (Lawyers) are communicating with the government of Australia. That's all I can tell you for now."
The next morning, Torino time, the word filtered through that the government which won office last May, had decided to exempt Djokovic and overturn the deportation ruling allowing him to enter Australia and play in January. 
There has been plenty of talk that as there are no longer any vaccine mandates, he should be cleared to return and be able to play, but this was no longer about vaccine mandates and everything about the law pertaining to deportation. It could only be the government that could adjust things for him and that is what the new Immigration Minister has done.
To some, the decision has come as a bit of a surprise with the thinking being the ban would be maintained for 2023 as it was too close to the original decision but that it would be overturned for 2024.

THE PRESTIGE OF BEING YEAR-END NO.1
And then there was one. The ATP Finals began with three players in contention for the prestigious year-end world No.1 ranking – Carlos Alcaraz, the front runner and the youngest man to be ranked at the top, Rafa Nadal and Stefanos Tsitsipas. 
Alcaraz had won his first major at the US Open in September and that gave him the No.1 ranking for the first time, Nadal is the legendary leader for most majors in men's tennis with 22, while Tsitsipas would have been only the second man to get No.1 without a major under his belt since March 1998.
But it was the teenager as Alcaraz became the youngest to be year-end No1and the 18th different man in the 50 editions of the computer rankings which began in August 1973.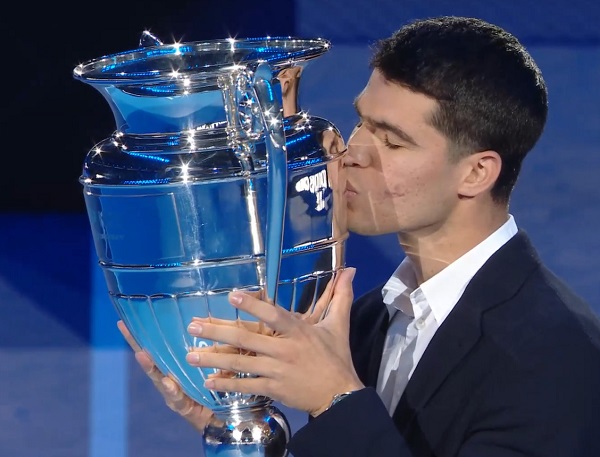 "It means a lot to me to get this trophy and the year-end No1, to be part of the tennis history as well with a lot of legends, so for me it's an amazing feeling," Alcaraz said. "It was an amazing achievement. All the hard work plays off. It's incredible to lift this trophy."
Of the 28 players who have been No.1, the only player who never won a major was Marcelo Rios and he made the summit in March 1998. There was a classic comment at the time from his then coach Larry Stefanki when Rios said he did not want him as a coach anymore and said, "I want to go in another direction" and Stefanki replied: "You're No.1, the only direction you can go is down."
Despite it being mathematically possible, Tsitsipas' chances were not considered high. He had to go through the ATP Finals with a 5-0 record – the three round robin matches and then the semis and final. His 6-4, 7-6 loss to Novak Djokovic removed his chances and while disappointed he said it was not something in his mind.
"I deeply believe that I can reach that spot one day," Tsitsipas said. "I'm not really that much in a rush, to be honest. Of course, it would have been better if it happened this week. I am more here for the marathon of all. I see the bigger picture, the longer run. I have a lot of opportunities next year to play some good tennis. If it comes, I'll be very happy, my country will be very happy, my family will be happy.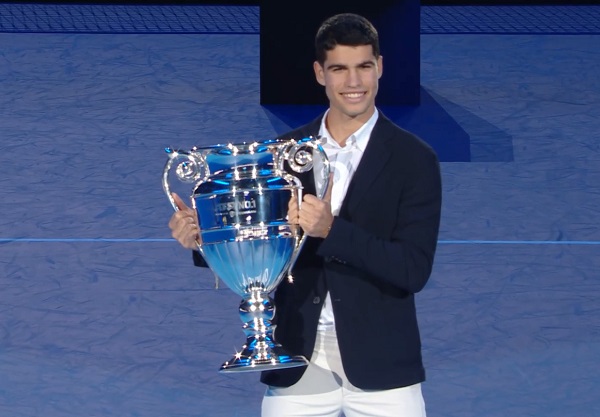 "I just have to concentrate on myself, let that thing pass. If it happens, that's great news. But I shouldn't be obsessing too much about it. I can be happy without it, but of course I will be slightly more fulfilled if it happens in my career."
And then for the first time since 2009 and for only the second time at the year-end championships Nadal lost his first two round robin matches and with that the prestige of year-end No.1 was gained by Alcaraz.
"Of course, finish the season as world No. 1, it's a great achievement," Nadal said. "Would be an amazing achievement at this stage of my career. But in the other hand I say that I will never be following that goal again. My body, my age, my personal situation don't allow me to follow that goal any more.

"It's difficult comparing and fighting against the young guys that they are super good, and at the same time they are able to play as many tournaments as they want, no?
"Just well done for Carlos in this case. Happy for him. Big achievement for him. Well done. Yeah, great news for our sport in Spain. Yeah, he deserved after a great season."