At the Laver Cup, Nick Kyrgios had people wondering if he was considering early retirement.
When Team World lost to Team Europe at the Laver Cup for the fourth time in as many editions, Nick Kyrgios, a four-time member of Team World was down in the dumps. He was gutted. His mood from earlier the week had changed and the cap he was wearing was pulled low over his eyes.
In Australia they use the expression, "they've pulled up stumps". It means that's it for the time being, they are not continuing. Like Ash Barty has pulled up stumps for the year and not playing anymore, so too has Nick Kyrgios. He did not want to talk about going back to Australia and go through the awful hotel quarantine for two weeks, which he is doing in Adelaide, and knowing from experience, it is not the best. He just wanted to get home … to his own home.
"Definitely this is my last event of the year; I need to go back home," Kyrgios said. "I have been travelling for four and a half months now. My mum is not doing too well with her health. I'd like to go back and see her.
"Obviously the conditions in Australia aren't ideal at the moment, but I don't want to be on the road playing tennis when I want to spend time with my family."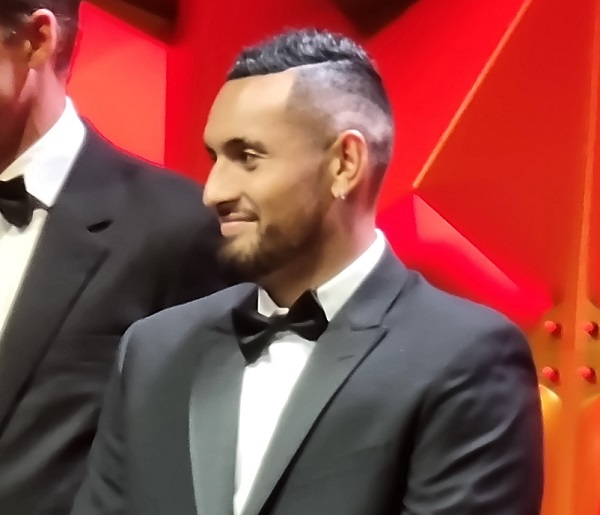 However, Kyrgios showed once more that he is an enigma or maybe he is just not prepared to be an open book and is content being someone who is not concerned for others to guess what he is going to do next, not unlike a Daniel Silva book. 
The way he spoke in Boston, he had people sitting up and thinking he was talking potential retirement quite soon. He made it clear that he is not one of those players who goes hunting for ranking points or chasing accolades. He says he has nothing to prove to himself and he is proud of what he has achieved.
Isn't that what really matters? I have known Nick since his junior days and have always liked him and just because he is not prepared to conform to what others want does not mean he is a lesser player. He is there to satisfy himself, not everyone around him or strangers who feel that he has wasted the ability and potential he has and has had. He is playing for himself and those close to him. The rest are simply observers who are not in his life.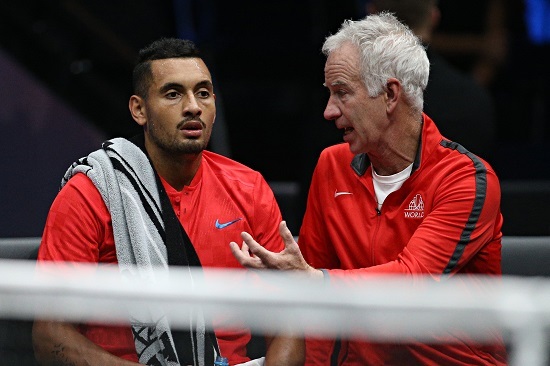 He is not and was not a player who was going to win week in and week out. It is something I have said time and again. He is not one seeking glory and approval; there are a few that have that drive or desire, but Nick is not one of them and doesn't want to be. He never was one who wanted to play week in and week out.
So, one minute he had people's ears prick up with the thought of retirement but then follows up with the fact that he wants to get his body right to be able to play injury free and get a preseason training program happening leading into the Australian summer of tennis.
"From there, I will reassess," he said. "I'm not a player that's going to play every week. I have a lot of off-court duties and that type of stuff. Yeah, we will reassess. This is about my eighth year on tour. I feel like I have been around for a long, long time. You can see the Zverevs and Thiems and all that, I was on tour before these guys were on tour.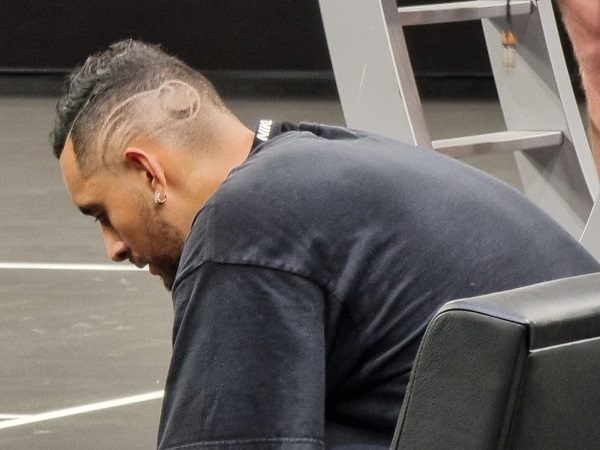 "I have had not a long career, but for me I always wanted to come on tour to beat the best players, show my personality, and then create a platform where I was able to help others. I feel like that's what I have done. That's what I have proven. Where I go from here, everything's a bonus. 
"I'm not going to lie, I think this is my last year I will probably play Laver Cup. I won't be here again. I will be watching from my couch next Laver Cup. I've had a good run. I feel like I have done my job. I hold my head up high.
"There is an amazing amount of talent around the world and amazing personalities. But, yeah, I mean, that's just the way I feel. As long as I'm on the court, I will try and give my best, but I'm not going to lie and say that I'm going to plan to play four or five more years on tour. That's just not me."
 
More information about
Players
Tournament