The topic of mental health remains at the forefront of sport and no less tennis with more talk from the Olympic Games.
Caeleb Dressel, the American multi gold medal winning Olympic swimmer says, "that pressure is fine but when you turn it into stress, it become a problem" while Novak Djokovic says that "pressure is a privilege". He adopted that as his own mantra despite the fact that it was Billie Jean King who uttered the words first.
Pressure and stress can lead to unwanted games that are played in the mind and ultimately lead to mental stress and in many cases depression. Mental issues have been borne out in athletes such as Naomi Osaka who, after initial mixed messages, brought the matter to light in May, and Simona Biles added to the attention during the Olympic Games when she withdrew from almost every event she had entered.
Mental health has become a major topic of discussion in the sports world. I can tell you from my own experience being "locked up" in hotel quarantine for two full weeks in Sydney after returning from Roland Garros and Wimbledon, takes an extreme mental toll. 
There is no fresh air – the window cannot be opened as it is a solid pane of glass, and the door must remain shut unless you are taking the poor standard food (which you have no say in choosing and can only be eaten with the provided plastic knife and fork which breaks or wooden ones that do not cut) that is left three times a day on a chair outside the door, or leaving a bag of rubbish outside.  The room and bathroom are not cleaned, and new sheets and towels are left outside the room once a week.
It can make you feel worthless and suffocated but somehow, and it is definitely not easy, you need to try and find the mental strength to try and rise above it. If what I experienced felt like a prison, it could definitely be magnified when you are expected to perform on a sports stage and have the glare of thousands boring into your head and heart and back.
"Without pressure there is no professional sport," Djokovic said. "If you are aiming to be at the top of the game you better start learning how to deal with pressure and how to cope with those moments, on the court but also off the court."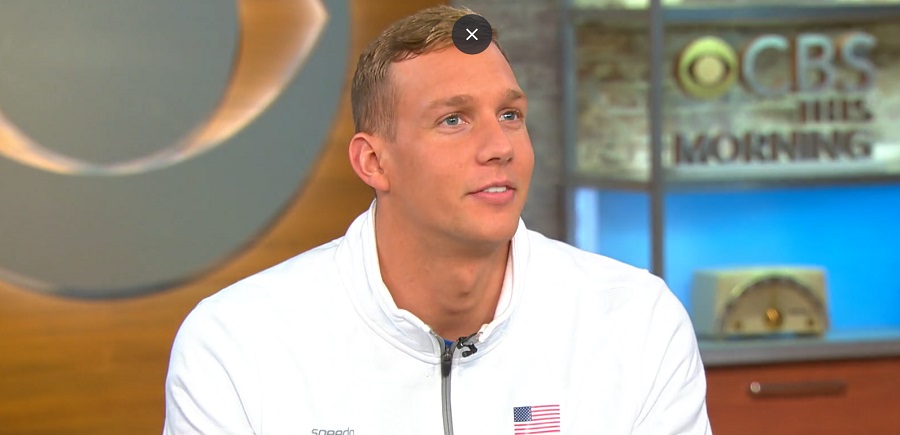 Mental issues and trying to handle the pressures that come with participating at an Olympic Games have certainly been a prominent topic in Tokyo. Dressel even admitted that he's had a "couple of breakdowns and it does pile up".
The American explained so much rode on one moment and that 24 years of his life boiled down to one specific moment for one specific week that lasted 40 seconds. He said: "This is not easy. You can't sleep right. You can't nap. You're shaking all the time. It's a lot of stress we put on the body.
"Being on the podium is enjoyable but for the majority of all athletes, (the journey) is not necessarily fun. You go your whole life for one moment, but I never said none of it wasn't worth it."
Djokovic said: "All that buzz and all that noise is the thing that, I can't say I don't see it or I don't hear it, of course it's there, but I've learned, I've developed the mechanism how to deal with it in such a way that it will not impose destruction to me. It will not wear me down. I feel I have enough experience to know myself how to step on the court and play my best tennis."
But did he? 
Even though Djokovic has the opportunity for several "moments" through the year, the Olympics was still like that "one moment" Dressel spoke of and how the Serb handled it has been questioned by many. The comments of pressure being a privilege appeared to get in his way.
His anger and frustration and mental stress and anguish was all too evident as a racquet was flung into the stands, another was destroyed and his withdrawal from the bronze medal mixed doubles match was all likely evidence of feeling the pressure.
Djokovic now must regroup as he heads to the US Open. The pressure will not leave him as he attempts to be just the third man ever, and the first since Rod Laver in 1969 to win the actual Grand Slam. He could be on edge and even a small matter could tip him over.
Like Dressel has legendary swimmer Michael Phelps to lean on, maybe Djokovic needs a mentor separate to his inner circle. Maybe someone like Pete Sampras.