There is a lot of chatter going on that Novak Djokovic has sealed the year-end world No.1 ranking. It is NOT the case. There is absolutely no question he is in something akin to a F1 driver's seat on pole position; however he has not claimed the prestigious year-end world No.1 ranking yet.
Even Djokovic appears to have given himself a false sense of assurance after he lost so meekly to Lorenzo Sonego 6-2, 6-1 in Vienna, a result some suggested is the worst of the Serbian's career. 
There were also suggestions that Djokovic allegedly did not give the match as much attention as would have been expected. By making such accusations it takes away from the Italian's fine performance.
Djokovic's belief that he had sealed the year end world No.1 ranking came after he beat Borna Coric in the second round. In the match against Sonego it has been alleged that he did not have his focus at 100% and all that was fuelled by his post-match media comments.
"Clinching the No.1 had an effect on me," he said.
"I've done what I needed to do and why I came here (Vienna). I move on completely fine with the result. I'm healthy and looking forward to a strong finish in London."
It is not quite as cut and dried as that.
Djokovic elected to skip the Rolex Paris Masters at Bercy because he had said he could pick up any more ranking points. However, Rafa Nadal has entered Bercy, a Masters 1000, as he tries for the Paris double having recently won his 13th French Open.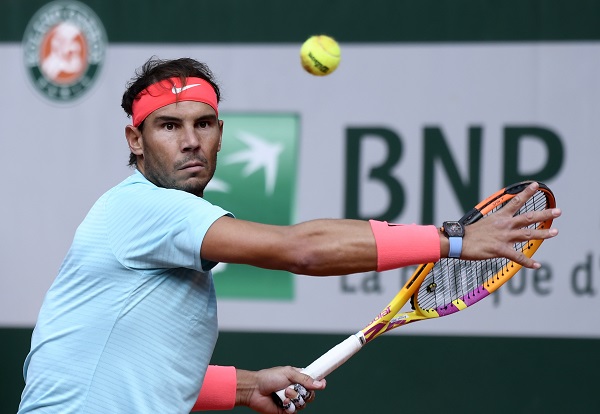 Even if Nadal wins Bercy he cannot pass Djokovic BUT, and here is where we may see things play out, if the Spaniard takes a wild card into the Sofia Open in Bulgaria, which is a smaller 250 event and which is the week between Paris Bercy and the ATP Finals in London, Djokovic's quest for the year-end No.1 ranking could be in jeopardy.
As mentioned earlier, Novak is heading to the chequered flag, but it is not a done deal yet.
Djokovic is closing in on Roger Federer's all-time men's record of 310 weeks at No.1; he is at 292 having passed Pete Sampras six weeks ago.
However, Pete holds the record for most times as year-end No.1, he is at six and he did it six years in a row 1993-1998, which has not been done before or since in the Open era. Jimmy Connors held the record previously with five which were also in a row 1974-1978. 
Federer has achieved it five times overall 2004-2007, 2009 and missed on six in a row when Nadal pipped him in 2008. Nadal has also been year-end No.1 five times and is in line for six this year as well.
Bottles of Cristal, Dom or Krug cannot be popped just yet for Djokovic. The year-end No.1 is still open.
More information about
Players
Tournaments