It is often said patience is a virtue; be able to wait for things to happen and develop. Emma Raducanu has appealed for patience and Craig Gabriel says she needs to be given space.
Emma Raducanu is arguably the most talked about tennis player in the world and she deserves every bit of positive attention she gets. Anyone who has followed her over the last few weeks (or months) can see she is a breath of fresh air but there is a clear and present danger, especially from the nation she plays for, that the expectations on the 18-year-old are potentially too great.
One British TV broadcaster website, in their sports section, commended her for winning her first WTA match, at this week's Transylvania Open, but then pointed out a number of first-round losses she had incurred. The frustrating aspect was they did not distinguish which ones were before the US Open which came across as if she had been constantly failing. Incredibly unfair. Cluj in Romania is only her second event since the US Open.
At the BNP Paribas Open, her only other event, she presented herself with incredible maturity. One can only imagine what it would have been like to have the type of focus placed upon her when she played that first match after New York. 
She lost to Aliaksandra Sasnovich and it would be very easy for someone to say well she won the US Open, why can't she win against someone ranked 100 or around that spot? To say something like that is just downright stupid and shows a great misunderstanding of the sport and maybe the human side of people - she is only 18.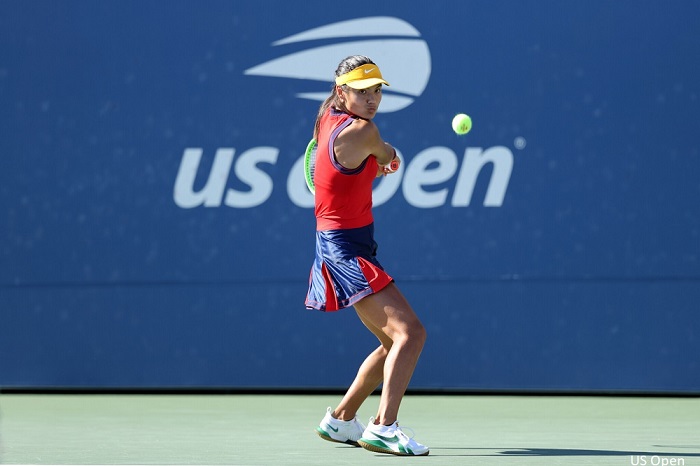 "I kind of went from zero to the top of the game," Raducanu said. "So, it's obviously going to take some time to adjust and adapt but hopefully with some good work I will be able to do that."
She is very much a new work in progress. She is learning what she must do, and she is having to do it under the public gaze with her every move being scrutinised. How she has handled herself in an unfamiliar world is nothing short of outstanding.
"I don't think there is any pressure on me," she said. "I feel like everyone should just be a little patient with me."
Emma is one smart cookie with a very good head on her shoulders. Her speech and presentation on-court in Romania after winning her first match in Cluj was outstanding. A way better effort than another very prominent player.
Her call for a "little patience" is a sincere and legitimate request. People need to take a step back for Emma Raducanu and allow her to find her feet. It's barely two months since she was sent into the stratosphere like a like a rocket launched by Jeff Bezos, Elon Musk or Richard Branson.
Tennis needs the British No.1 with Canadian, Romanian and Chinese roots. She needs to be cared for and not have the often-unrealistic expectations of the world placed on her shoulders. She cannot and must not be so overwhelmed with commitments that it all becomes too much, as we have seen all too often in the past, and in more very recent times.
She is too valuable to risk.
More information about
Players
Tournaments