The second week of Wimbledon raised some curious matters such as media responsibilities towards players and the bowing out of Roger Federer
One of the rays of sunshine at Wimbledon and let me say there were not that many rays of literal sunshine, was the 18-year-old British player Emma Raducanu. She certainly captivated people and as it turned out was the last local player left in the singles draw.
But while all the attention was being heaped on her, which in turn likely placed pressure on her, elements of the British media had been incredibly unkind of Australian Ajla Tomljanovic who played Raducanu in the fourth round. Their vitriol was unacceptable in calling her "superbrat" and "fiery". I know Ajla Tomljanovic, and she is one of the nicest people on and off the court.
I sometimes wonder if such elements of the British media ever learn. In recent weeks there has been plenty of coverage about how the mental stresses of tennis affect players. The toll it takes, what the pressures can do. What they did to these two players with their extreme analyses is unacceptable.
Raducanu retired from the match against Tomljanovic. She had something that could be akin to like a panic attack. She admitted that it all got to her which is very sad. She is 18, she has never been in such a high focus situation. She was being played up as the second coming. This was her first major and just her second tour level event. The girl was still waiting for the results of her final school exams.
Certainly, she has the talent, and she looks great on the court, but give her a chance. Sections of the British media need to take responsibility for what she experienced. Tomljanovic was incredibly kind with her words of praise and concern about the teenager but not one local media person acknowledged that in print.
John McEnroe was criticised for his comments about Raducanu. He said: "It appears it just got a little bit too much, as is understandable, particularly with what we've been talking about this over the last six weeks with [Naomi] Osaka not even here. How much can players handle? It makes you look at the guys that have been around and the girls for so long - how well they can handle it. Hopefully she'll learn from this experience."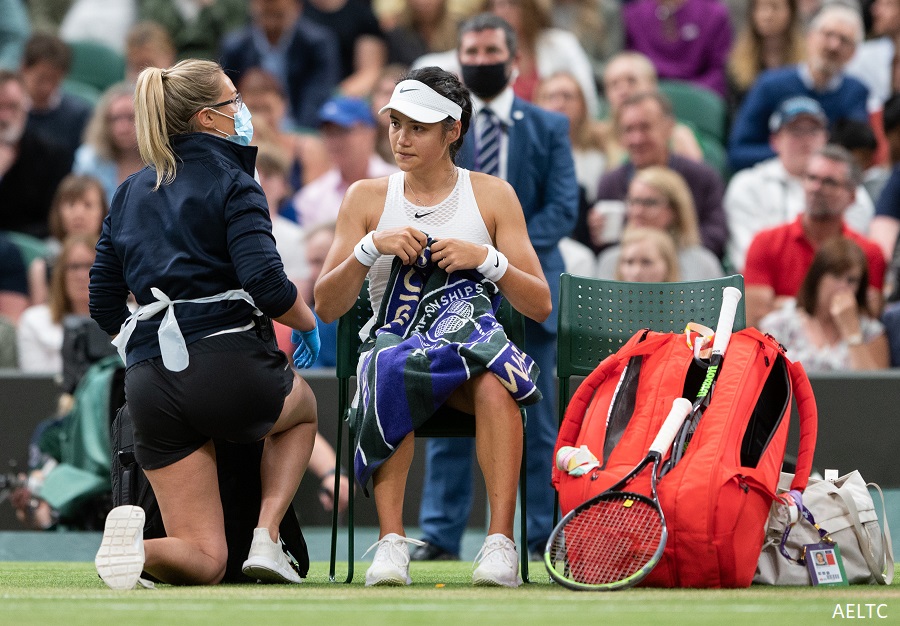 What McEnroe said was, if anything, sympathetic. He said nothing wrong yet people like the human headline Piers Morgan and former cricketer Kevin Pietersen made a mockery of the teenager suggesting she needs to toughen up, that she could not handle the pressure and quit. Someone like Piers Morgan should stick to what he knows and that's walking off a TV set when he didn't handle the pressure and he quit.
These people may earn a lot of money but they are still human, they still have hearts. Money does not eliminate feelings.
Question Time
The first question to Novak Djokovic after he defeated Marton Fucsovics to reach the Wimbledon semis for the tenth time.
Q. I didn't necessarily mean this to be the first question because it's not about today's match or even the next one. It's more of an overview. What has it been like to be something of the bad guy chasing after Roger and Rafa all these years?
NOVAK DJOKOVIC: I don't consider myself a bad guy. I mean, that's your opinion.I'm not chasing anybody. I'm making my own path and my own journey, my own history. I'm privileged to be part of history of this sport that I love. As I said on the court, I know about a lot of stats. I don't know about all of them. But they do motivate me even more to play my best tennis at the events that count the most in our sport.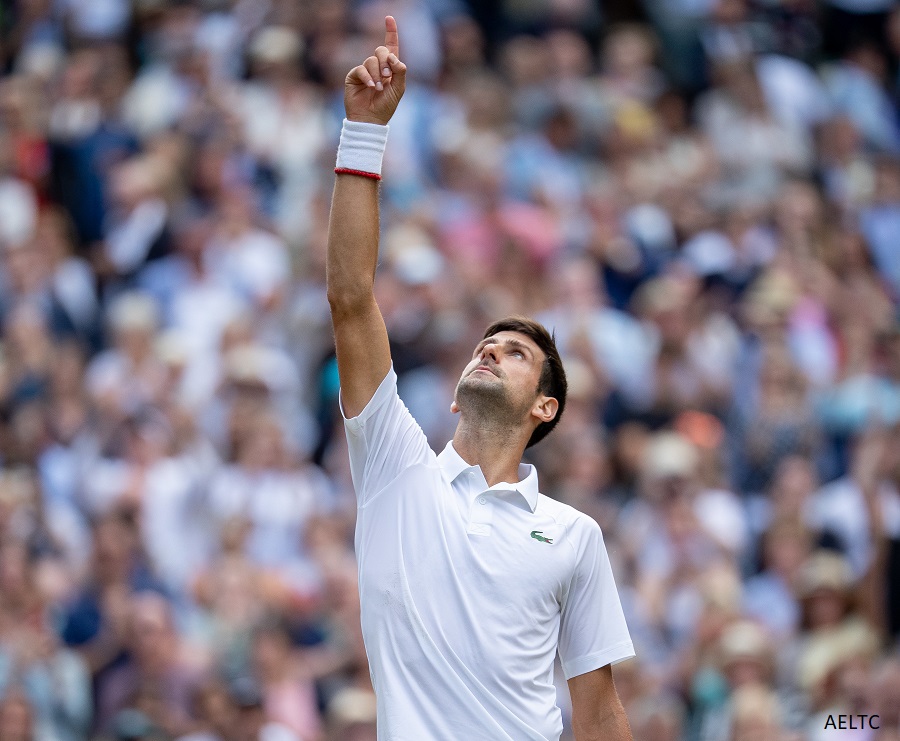 Could it be Roger's last?
Roger Federer lost to Hubert Hurkacz in the Wimbledon quarterfinals, and he received a standing ovation as he left his beloved court, the court where he enjoyed eight of his greatest career moments. And while he left with his head held high the inevitable was the main focus of those around Centre Court. Would this be the great one's last Wimbledon and is retirement on the horizon?
"I don't know. I really don't know. I got to regroup," he said. My goal was always for the last year and more to always try to play another Wimbledon. I was able to make it this year, which I'm really happy about. Like I said, with everything that comes after Wimbledon, we were always going to sit down and talk about it because clearly now Wimbledon is over. I got to take a few days.
"I'm actually very happy I made it as far as I did here and I actually was able to play Wimbledon at the level that I did after everything I went through. Of course I would like to play it again, but at my age you're just never sure what's around the corner."
At the same time he quashed any questions about retirement saying "it's just about having perspective". There also needs to be incentives especially during rehab and getting through that.  There needs to be a carrot in front. 
"You can't think of the entire mountain to climb as once. You got to go in steps. Wimbledon was the initial first super step, if you like. I knew it was going to be really hard, to be honest. Now I just got to take my time, not feel rushed by you guys or anybody else, for that matter (and) take the right decision, the one decision I want to take and where I feel most comfortable. That's where it leaves me. But, no, I hope not that that's going to happen. The goal is to play."
More information about
Players
Tennis Legends
Tournament