The Games of the 32nd Olympiad will be held in Tokyo soon. A year late and in a strange set up but they are still going ahead and tennis is very much a part of it.
For a very long time there was consternation that tennis should be in the Olympic Games but if those people criticising tennis being in the Games had done their research, they would have seen that tennis was one of the original sports at the Olympics in 1896. In fact, tennis stayed in the Olympics till the Paris games of 1924.
Tennis left the Games because the International Olympic Committee told the International Tennis Federation that Davis Cup should not be played in an Olympic year. The ITF let the IOC know that was not going to happen and they walked away from the Olympic movement.
Tennis had no connection again with the Games till 1968, the year of the Mexico City Games. That year tennis was an exhibition sport and a demonstration sport. The trial did not last long, and the next time tennis surfaced was in Los Angeles as a demonstration. On this occasion tennis proved successful and it returned as a full medal sport in 1988.
That year history was created when Stefanie Graf achieved what no one had ever done – she won the Golden Slam, the four majors and the gold medal. I was there. It was the first time I had attended an Olympic Games.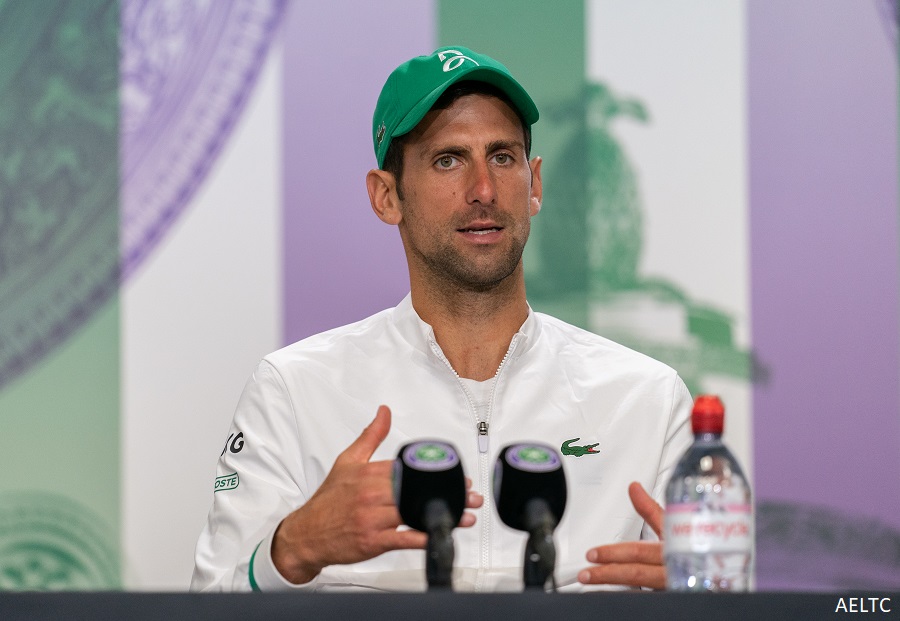 Now, 33 years later, one player has an opportunity to emulate that historic achievement. Novak Djokovic has won the first three legs of the Grand Slam and he made it clear that he would chase the history, now confirming he is going to Tokyo despite at Wimbledon he began to hesitate over going to the Games.
This is going to be a very strange Olympic Games overall and certainly for tennis which will be played from 24 July to 1 August. The restrictions are strong and there are no fans allowed to attend, that is what led Djokovic to say he was uncertain. Not anymore. He said on Twitter: "I booked my flight for Tokyo and will proudly be joining #TeamSerbia for the Olympics."
Nick Kyrgios on the other hand has stuck to his decision to stay out of the event. He said this is not the Olympic Games to him, to not have friends being able to watch him, to not be able to visit other sports, etc. What is sad is when the decision not to go has been taken out of the hands of a player because they have tested positive like Alex De Minaur, Jo Konta and Dan Evans.
Despite there being a few names missing like Roger Federer, Serena Williams, Rafa Nadal, Simona Halep, it should not detract from the tennis. These are strange circumstances and after its shaky early steps it is now established even if it will be a weird nine days of competition. However, the new Wimbledon champion Ash Barty can't wait to be part of her first Olympics.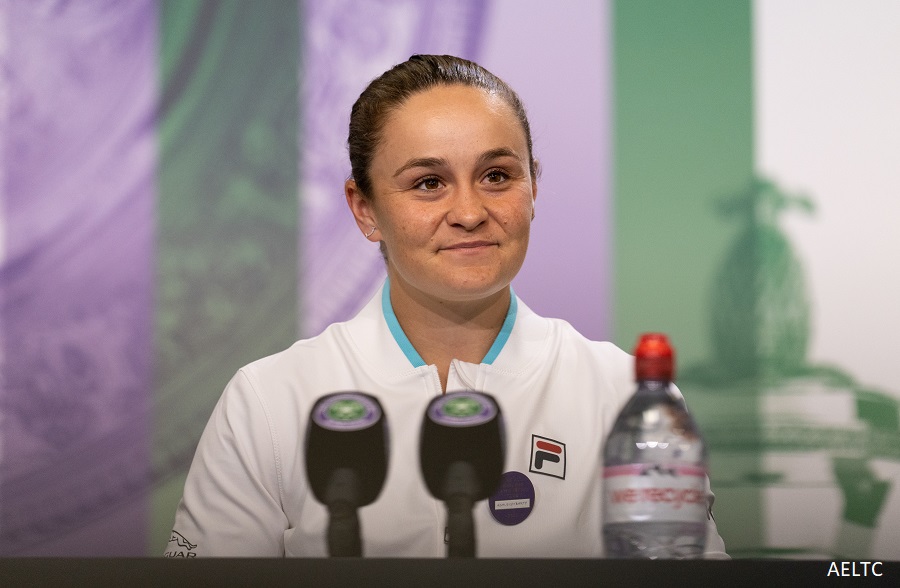 "I'm proud. I'm bloody proud to be able to be a part of an Australian Olympic team. It was always a dream of mine. To be able to be officially named is awesome," she said. "I've spoken to a lot of players, tennis players, about their experiences in the Olympics, and to be able to hear nothing but positivity, I just wanted to grab that opportunity. It's my first time. I can't wait to get to Tokyo and start preparing.
"Like every other person on our Australian Olympic team, go out there, do Aussies proud, fight as one and be really united. I know that we've got a really good group, big group, of Australian indigenous athletes in our team. I know for me it's a first for tennis, but there have certainly been a lot of Olympic athletes that have paved the way for me in an indigenous sense, kind of showing me there is a pathway, that it is possible.
"I hope that all of us as one, we're all united as one in our Australian Olympic team, that we can pave the path for next generations coming through. That's a really important part of that Olympic spirit, is knowing that you're in the fight, you're in the game. We fought, like Aussies do, and you never know what can happen."
OLYMPIC TENNIS HISTORY GOLD MEDALLISTS
1896 ATHENS: MS – John Boland MD – John Boland/Friedrich Traun
1900 PARIS: MS – Laurence Doherty WS – Charlotte Cooper MD – Laurence and Reginald Doherty XD – Charlotte Cooper/Reginald Doherty
1904 ST LOUIS: MS – Beals Wright MD – Beals Wright/Edgar Leonard
1908 LONDON: OUTDOOR MS – Major Ritchie WS – Dorothea Lambert Chambers MD – Reginald Doherty/George Hillyard INDOOR MS – Arthur Gore WS – Gwendoline Eastlake-Smith MD – Herbert Roper Burrell/ Arthur Gore
1912 STOCKHOLM: OUTDOOR MS – Charles Winslow WS – Marguerite Broquedis MD – Harold Kitson/Charles WinslowXD – Dorothea Koring/ Heinrich Schomburgk INDOOR MS – Andre Gobert WS – Edith Hannam MD – Andre Gobert/Maurice Germot XD – Edith Hannam/Charles Dixon
1920 ANTWERP: MS – Louis Raymond WS – Suzanne Lenglen MD – Noel Turnbull/Max Woosnam WD – Lathleen McKane/ Winnifred McNair XD – Suzanne Lenglen/Max Decugis
1924 PARIS: MS – Vincent Richards WS – Helen Wills MD – Vincent Richards/Francis Hunter WD – Helen Wills/Hazel Wightman XD – Hazel Wightman/R. Norris Williams
1968 MEXICO: DEMONSTRATION IN GAUDALAJARA – MS – Manuel Santana WS – Helga Niessen MD – Rafael Osuna/Vicente Zarazua WD – Helga Niessen/Edda Buding XD – Julie Heldman/Herbert Fitzgibbon
EXHIBITION IN MEXICO CITY – MS – Rafael Osuna WS - Jane Bartkowicz MD – Rafael Osuna/Vicente Zarazua WD – Rosa Maria Darmon/Julie Heldman XD – Zaiga Jansone/Vladimir Korotkov
1984 LOS ANGELES: DEMONSTRATION MS – Stefan Edberg WS – Stefanie Graf
1988 SEOUL: MS – Miloslav Mecir WS – Stefanie Graf MD – Ken Flach/Robert Seguso WD – Pam Shriver/Zina Garrison
1992 BARCELONA: MS – Marc Rosset WS – Jennifer Capriati MD – Boris Becker/Michael Stich WD – Gigi Fernandez/Mary Joe Fernandez
1996 ATLANTA: MS – Andre Agassi WS – Lindsay Davenport MD – Todd Woodbridge/Mark Woodforde WD – Gigi Fernandez/Mary Joe Fernandez
2000 SYDNEY: MS – Yevgeny Kafelnikov WS – Venus Williams MD – Sebastien Lareau/Daniel Nestor WD – Serena and Venus Williams
2004 ATHENS: MS – Nicolas Massu WS – Justine Henin MD - Fernando Gonzalez/Nicolas Massu WD – Li Ting/Sun Tian Tian
2008 BEIJING: MS – Rafa Nadal WS – Elena Dementieva MD – Roger Federer/Stan Wawrinka WD – Serena and Venus Williams
2012 LONDON: MS – Andy Murray WS – Serena Williams MD Bob and Mike Bryan WD – Serena and Venus Williams XD – Victoria Azarenka/Max Mirnyi
2016 RIO DE JANEIRO: MS – Andy Murray WS – Monica Puig MD – Marc Lopez/Rafa Nadal WD – Ekaterina Makarova/Elena Vesnina XD – Bethanie Mattek Sands/Jack Sock
KEY: MS men's singles WS women's singles MD men's doubles WD women's doubles XD mixed doubles