There was a movie released some time ago titled "Must Love Dogs". Spain's Alejandro Davidovich Fokina would have been the perfect lead in that film but a more apt title would be "Must Love Dogs and Cats". Craig Gabriel says the 22-year-old is softly determined.
Alejandro Davidovich Fokina has had a lifelong passion for animals but when he was a young boy, he was not able to have a dog or cat. His single mother thought it would cause him allergies. Yet when he saw strays on the street, he would feed them and try to provide some nurturing.
During the height of the pandemic while sitting around wiling away the time he created a project called adoptas.org, a platform for pet adoption. From humble beginnings his website's recognition has spread across Spain. Those potential allergies were no longer a discussion point with his mother. Alejandro now has three cats "which are like my children" and which his mother cares for when he is travelling.
"Pets are not toys and should not be mistreated," Davidovich Fokina said, showing his humane side which has very likely played an important part in his on-court development.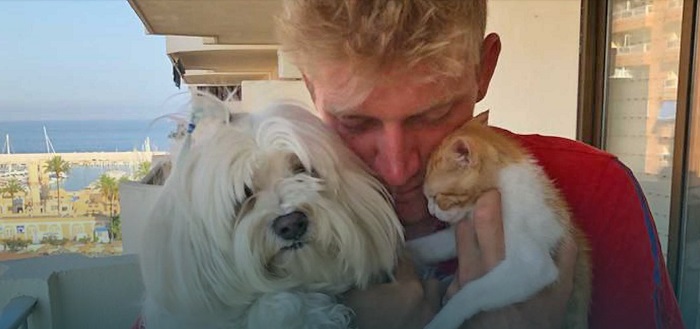 Alejandro has had his ups and downs on and off the court and while he plays tennis with a fire in his belly, he also deals with fluctuating emotions. Like the strays he nurtured, he too has been nurtured. Foki, which is his Twitter name, can be shy and reserved and he is someone trying hard to pay back the sacrifices that were made for him growing up. 
Both his parents are Russian; his father, a boxer, also has Swedish citizenship but Alejandro was born near Malaga in Spain and his mentality has Spanish and Russian components. He is estranged from his father and is doing all he can to make his mother, the woman who brought him up with little money, proud.
In 2017 he became only the second Spaniard and the first since Manuel Orantes 50 years before in 1967 to win junior Wimbledon and many thought it would be the immediate start of an incredible career. The journey has taken a little bit longer.
"He is very stubborn, but we let him be free to make his mistakes," his manager Corrado Tschabuschnig of TopSeed Management said. "We believe hyper controlled athletes lack a part of growing that comes from making mistakes and have more difficulties in developing into happy adults. Jorge Aguirre his coach is excellent at this – he knows when to let loose and when to tighten the grip on Alejandro.
"Alejandro is becoming an honest, smart and balanced young man. To me that's a crucial and important part to become a great athlete. He is showing gratitude and respect and his working attitude is becoming more and more similar to the one of the top guys. If we continue on this path, I don't see why he should put himself limits."
His professional career really started to take off a year ago when he reached the quarterfinals at the Rolex Monte Carlo Masters and then the quarters of Roland Garros but still it was not smooth sailing.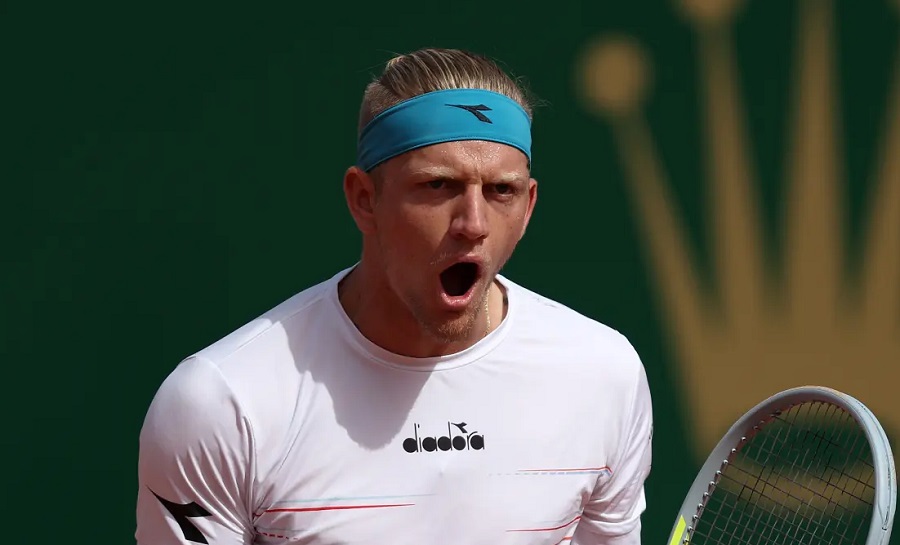 Like being in school, the tennis court is Alejandro's classroom, and he is constantly learning what it takes to be among the best in the tennis world. This year's Monte Carlo tournament highlighted again what this young man is capable of. In the second round he truly made a name for himself when he beat the world No.1 Novak Djokovic 6-1 in the final set and went all the way to the final, his first at a tour level, and a career high ranking of 27.
He says his goal is to be No.1 but along the way there needs to be an element of humility and containment of emotions. As a child he was hyperactive, and he admits to still being like that at times but there is also a lot of calmness which is so crucial during the tense and difficult times on court. 
So much of that he puts down to Aguirre who has been with him since the age of eleven, along with the work he does with his sports psychologist Antonio De Dios Gonzalez.
Aguirre is like a father figure and probably knows Davidovich Fokina better than Alejandro knows himself. They are inseparable. He has been a pillar in his life. It was quite early on that Davidovich Fokina realised that he "can't do it alone and needed help".
"I had to be stronger controlling emotions; tennis is a rollercoaster," Davidovich Fokina said as he admits to being a bit of a wild one growing up, not unlike his hero Roger Federer who he adored so much that he cried when Roger lost the 2009 Australian Open final.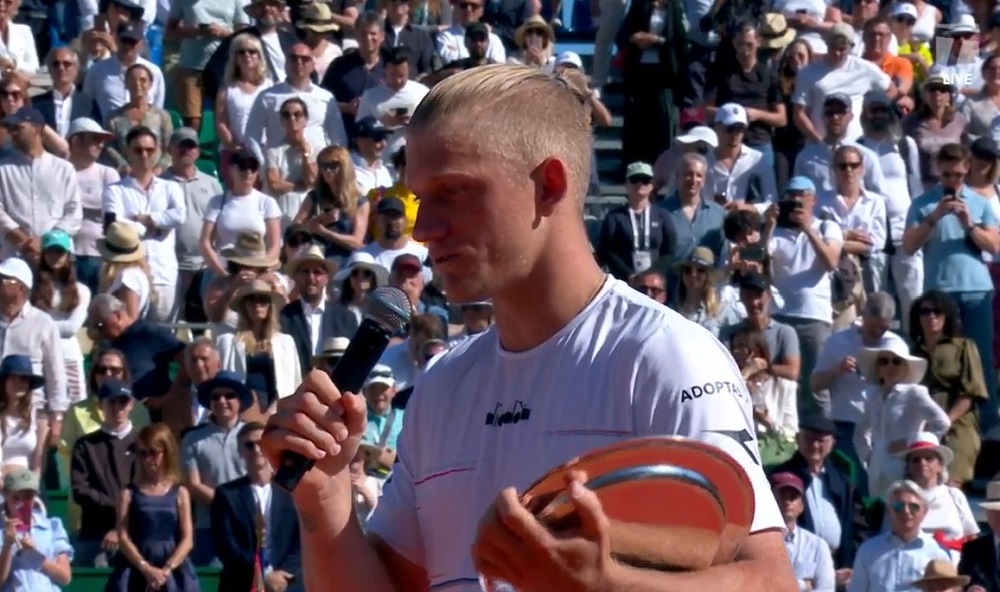 But like Federer who realised that displays of negative emotions and anger were not going to get him far enough, the Spaniard has learnt important lessons. That echoes what Corrado Tschabuschnig was saying.
"To be No.1, you have to win a minimum of one Grand Slam," Alejandro said. "You have to enjoy every moment and you have to understand tennis, how to think in tennis and be more relaxed."
He admits to crying after losses and there is nothing wrong with that. Federer cried after losses and still does. Those emotions highlight desires and shows how much you want it. It is part of the journey to be the best you can possibly be. 
"When he puts all the energy in something, then you can't stop him, he becomes like a little toddler who forgets the world around him to play with the toy he just received," Tschabuschnig added. "He becomes one with what he is doing. You can't teach that, and that make the difference when it comes to the life-changing matches. But what I really like about him is that he puts 100% of trust in Jorge and the rest of us; he considers tennis as a team sport, but on court he walks alone." 
Davidovich Fokina knows it's tough, but he is not afraid of that. He has an unquenchable inner drive. His experiences and successes and learning curves add to his appreciation of what his mother sacrificed for him.